The Best of Small Business 2019
Profiles of 26 local companies and business leaders who won this year's SBA Hawaii awards, plus the inaugural members of the Hawaii Small Business Hall of Fame, and the Editor's Choice Awards.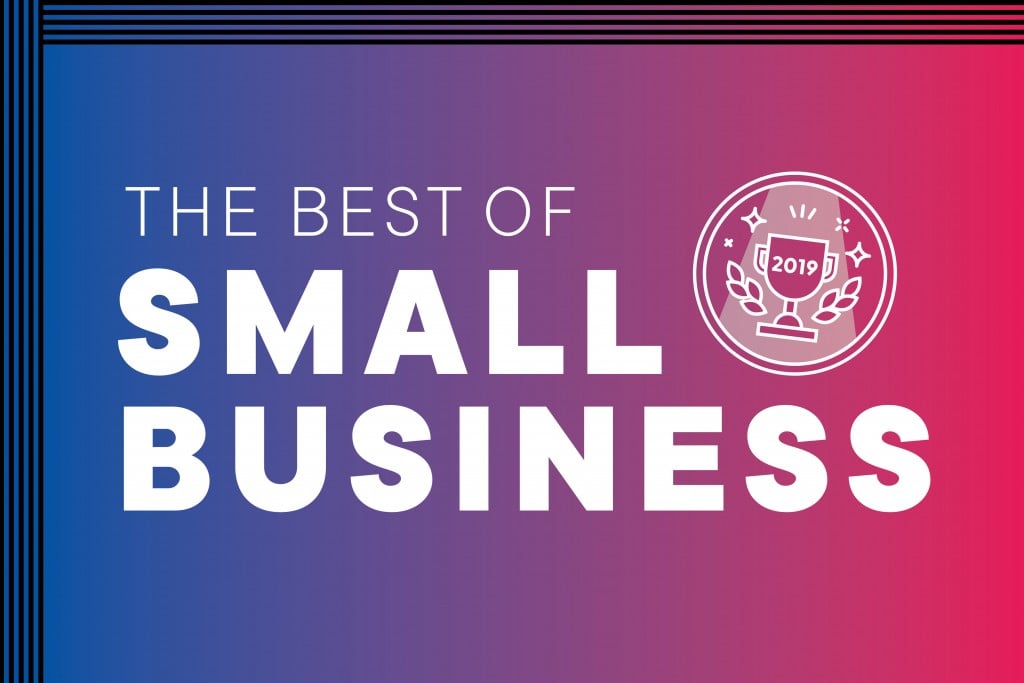 SBA SMALL BUSINESS COUNTY WINNERS


HONOLULU COUNTY WINNERS

Small Business Person of the Year
Tracy L. J. Lawson, President
Lawson & Associates Inc.
Lawson discovered her passion for teamwork early and practiced it often: high school softball, Army service as a military police traffic accident investigator. She helped improve safety at her father's construction business and now helps businesses statewide to "work safely and be profitable and successful."
Sponsor: Michael Anduha, First Hawaiian Bank
Small Business Advocate for Business & Industry
Kiran Polk, Executive Director
Kapolei Chamber of Commerce
Polk and the Kapolei Chamber use networking events, job fairs and advocacy to help small businesses thrive in O'ahu's fast-growing Second City. Another important part of her job as the chamber's executive director is to help connect Leeward residents and Leeward businesses.
Sponsor: Martha Camacho, First Hawaiian Bank
SBA Young Entrepreneurs of the Year
Zak Barry, Matthew Hong & Luke Unterman
Co-Founders
Banan LLC
These best friends took their product, a frozen treat made from bananas, and quickly grew the business from a food truck in 2015 to four locations on Oahu and one in Japan, with another two locations planned. They support local agriculture by carefully sourcing each ingredient.
Sponsor: Lori Hiramatsu, Hawaii Small Business Development Center
Family Owned Small Business of the Year
Dr. Mark Chun, Dr. Mitchell Chun & Dr. Norman Chun
Dentists & Owners
Kamaaina Dental Associates Inc. dba Dr. KB Chun & Sons
This family business is run by the three brothers plus Norman's wife, Janet, and nephew Thurlow. All support the community, including an annual blood drive and the Kailua 4th of July parade, plus individually in the YMCA, the Men's Leadership of Hawaii organization and Kilauea volcano relief.
Sponsor: Jeffrey Ventura, First Hawaiian Bank


HAWAII COUNTY WINNERS

Small Business Person of the Year
Delwin Bothof, Member & Owner
Volcano Winery

To supplement the grapes Volcano Vineyards grows at an elevation of 4,000 feet on the south side of Kilauea, the company incorporates tropical fruits such as guava and jabuticaba berry into its wines. It also grows tea and makes a macadamia-nut honey wine.
Sponsor: Anna Liu, First Hawaiian Bank
Family Owned Small Business of the Year
Michael Nakashima, President & Owner
Rannikks Auto Specialists Inc.
Rannikks is run by Nakashima, his wife, Janis, and their son, Randy, and is well-known in Hilo for quality auto repair work for individuals and fleets. Nakashima has even supported past employees who started their own shops.
Sponsor: Krystal C. Pilor, First Hawaiian Bank
SBA Young Entrepreneur of the Year
Alfred R. Pacheco III, President
AP Construction LLC
Pacheco left his union job at age 30 along with some co-workers who had faith in him and started his own company, which now has 20 full-time employees. The company works across much of Hawaii Island, including Kona, South and North Kohala, Waimea and Hamakua.
Sponsor: Koa Woolley, First Hawaiian Bank
Small Business Advocate for Innovation
Jim Wyban, Founder
Hiplan
Wyban knew Hawaii Island could greatly benefit from new businesses but saw a shortage of entrepreneurial training. His solution: a business planning competition in which only Hawaii Island entrepreneurs can compete to win up to $25,000 toward their businesses.
Sponsor: Judi Mellon, Small Business Development Center, Hilo
Small Business Advocate for Business & Industry
Miles Yoshioka, Executive Director
Hawaii Island Chamber of Commerce
Yoshioka was a Boy Scout, his son is a Scout and he tries to reflect Scout values in his work, which include being trustworthy, loyal, helpful, friendly, courteous and reverent. "We have got to show our best, the best our town can offer. And I enjoy doing that."
Sponsor: Lara Hughes, First Hawaiian Bank
Small Business Advocate for Financial Services
Jacob Burrill, Owner
Jacob Burrill, CPA
Burrill generously gives his time to small businesses and is particularly valuable in his ability to help resolve bookkeeping "corkscrews." Burrill sponsors SBDC activities and is often an instructor with the SBDC and the Kona-Kohala Chamber of Commerce.
Sponsor: Dennis Boyd, West Hawaii SBDC



KAUAI COUNTY WINNERS

Small Business Person of the Year
Robert "Bob" C. French, President
Brennecke's Beach Broiler & Brennecke's Beachside Deli
Brennecke's has been a pillar of the Poipu community for over 30 years, resiliently surviving two hurricanes, other natural disasters and economic downturns. Although restaurants are often known for high employee turnover, French is distinguished by his care for his employees, many of whom have worked for him for years.
Sponsor: Thomas J. Canute, First Hawaiian Bank
Family-Owned Small Business of the Year
Edward M. Kawamura, President
M. Kawamura Farm Enterprises Inc.
Kawamura's father started the business 60 years ago selling one product: rat bait. The business today sells feed, gardening supplies and equipment, and offers parts and service. Kawamura also helps disabled veterans and has provided a petting zoo at a local farm fair for over 20 years.
Sponsor: Paul Endo, First Hawaiian Bank



MAUI COUNTY WINNERS

Small Business Person of the Year
Angela "Angie" Leone, Manager
Maui Leones LLC, dba Coconut Condos
Leone transformed her side business of a single vacation rental in 2011 into a thriving company that now manages 60 rentals on Maui. Coconut Condos' giving plan includes contributions to Compassion International, a group that sponsors children living in poverty, for each condo managed.
Sponsor: Kelli Myers, Central Pacific Bank
SBA Young Entrepreneur of the Year
Ray Michaels, Owner & President
Maui Plumbing Inc.
Michaels used technology to modernize plumbing and change the stereotypical image of an unprofessional looking plumber. Michaels says he has the "best team ever" and is proud to see the younger generation become skilled tradesmen able to provide for their families.
Sponsor: Agnes Greig & Royle Taogoshi, First Hawaiian Bank