SmallBiz Editor's Choice Awards 2018
Profiles of five local small businesses that are making waves this year.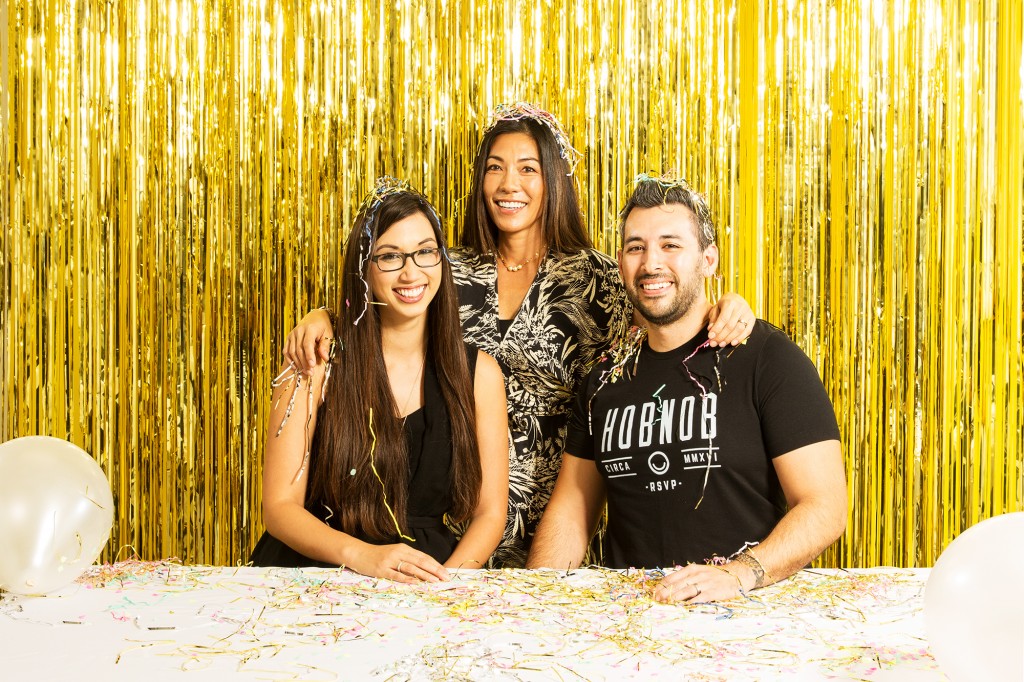 Tina
Fitch
Hobnob
Sponsor → Hawaii Business Staff
Tina Fitch had a crazy idea: What if a social media platform actually encouraged users to get off their screens? What if, instead of creating the illusion of interaction, it deepened meaningful real-life moments?
Enter Hobnob, an event and invite app that seeks to be a vehicle for off-screen engagement. Invites can be sent via text message to individuals on the guest list, with a library of templates to choose from. Organizers can set up contact lists for oft-used groups, while a chat function lets guests hash out their experiences and thoughts. A safe, private space was what Fitch envisioned, one that facilitated authentic encounters: in the real world, with real people, who had real value in your life.
"I felt like something was missing – so I decided to build it," she says simply.
A repeat entrepreneur with a career in Bay Area startup- and tech-building, Fitch had just moved back home to Oahu to start her family when she began to build upon the Hobnob notion in the spring of 2015. She says she put design and company culture at the top of her priority list while assembling a team of the best business, creative and tech minds she could find, including who she calls her indispensable co-founders, Mark and Tiffany Quezada. Fitch says her staff is her greatest asset. "There's a large sense of empowerment within the team, and transparency, where everyone feels like we're in it together," she explains.
"Her passion for building out the ecosystem in Hawaii is palpable to anyone that talks to her," says Lauren Kolodny, a partner at Bay Area-based Aspect Ventures. An investor since Hobnob's seed funding, Kolodny has been a supporter of Fitch and her team. "She is such a great advocate for the good community that exists in Hawaii and the caliber of talent there – and I think she's doing a great job of showcasing that to people in the broader technology community."
For Fitch, Hawaii gives Hobnob an edge: a naturally inspiring environment that isn't fraught with the precedents of neighboring techsters the way a company would be in Palo Alto, California. "There's something we were able to capture by being where we are, and who we are, that doesn't represent the stereotypical Silicon Valley culture, that I think has worked as an advantage," says Fitch. "We're inspired by the people around us – and what we see as the future."
— By Natalie Schack
Winners will be recognized at the 31st Annual SBA Awards & Editor's Choice Awards luncheon on Friday, May 4 at the Prince Waikiki. Click here to purchase tickets.