SmallBiz Editor's Choice Awards 2018
Profiles of five local small businesses that are making waves this year.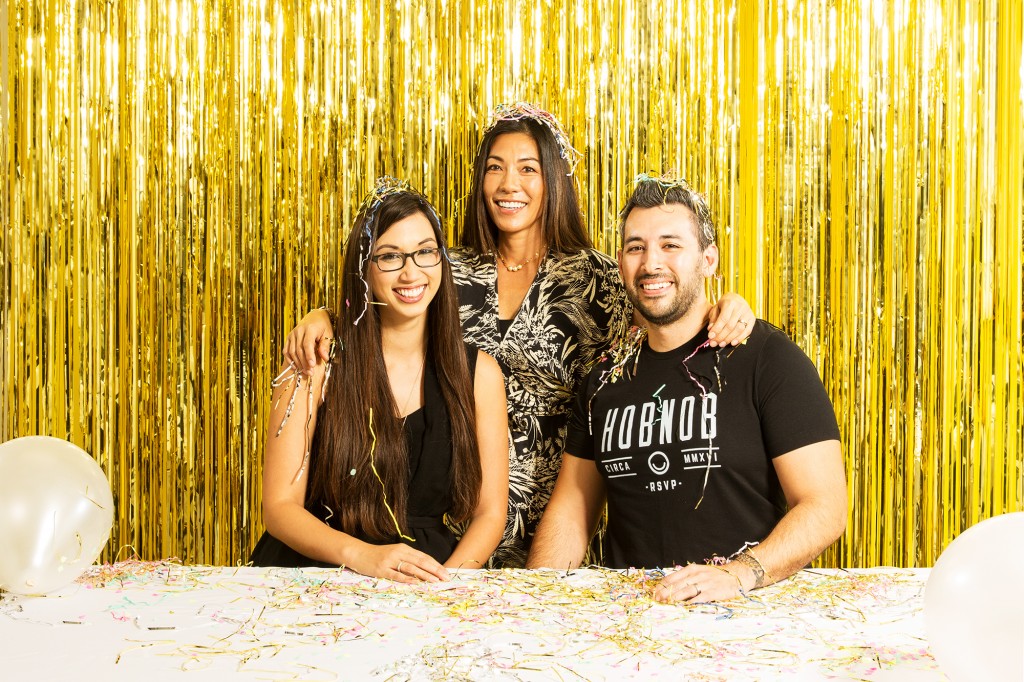 Vincent
Kimura
SmartYields
Sponsor → Jenny Yee, First Hawaiian Bank
We have to help our most vulnerable groups with food security. It's very simple," Vincent Kimura says. "If you don't have food security, life doesn't happen."
Kimura is the CEO of SmartYields, an agriculture-tech startup founded in 2015 in Honolulu that supports food security. "SmartYields in itself is really a data aggregator, a big data play for small farms," he explains. The business uses sensors to record environmental, situational, vandalism, water flow, engine issues and other information. This info is compiled and cross-referenced with data from other regional farms, then analyzed to recommend best practices for enhancing yields and protecting crops.
"SmartYields is democratizing technology for small and medium farmers," says Dawn Lippert of Elemental Excelerator, a program that helped SmartYields grow and develop in 2017. "Technology is making agriculture more efficient (and) is mostly applied to large farms. So that's where SmartYields technology is very differentiated and interesting."
Says Kimura: "In Colorado we worked with a farmer and he essentially saved his entire crop from a late frost while many farmers lost 40 percent to 90 percent of their crop." That success led SmartYields to begin working with other farmers in the region, experimenting and learning as they went.
Kimura, 39, was born in Hawaii, a descendant of Japanese immigrant plantation workers. He grew up predominantly in Asia, earned a bachelor's degree in environmental science from Oregon State and an MBA from the Thunderbird School of Global Management at Arizona State University. Kimura credits his work as an Asia-Pacific accounts manager at KPMG for teaching him knowledge management and transfer, the basis for SmartYields.
Honolulu tech accelerator Blue Startups recognized immediate potential in SmartYields, selecting it as a part of its sixth cohort in 2015, says Chenoa Farnsworth of Blue Startups. "The team is very dedicated, hardworking and not afraid to go after any opportunity that presents itself. They do not view their Hawaii roots as a constraint in any way, but only as an asset to grow into a global company," she says.
The Vatican launched an accelerator in 2017 called Laudato Si' Challenge and SmartYields was one of 10 in the inaugural cohort. "Pope Francis said we're gonna put our money where our mouth is and challenge the investment and startup community to not just focus on profit, but focus on social impact," Kimura says.
"We want social impact, we want a better future and we're willing to accommodate profit with that. But the challenge is to change the culture. When we came back from the Vatican it was think big and bigger."
— By Jeff Hawe
Winners will be recognized at the 31st Annual SBA Awards & Editor's Choice Awards luncheon on Friday, May 4 at the Prince Waikiki. Click here to purchase tickets.