The Best of Startup Paradise
Profiles of the 25 winners and finalists of the 2020 Hawaii Venture Capital Association's Awards.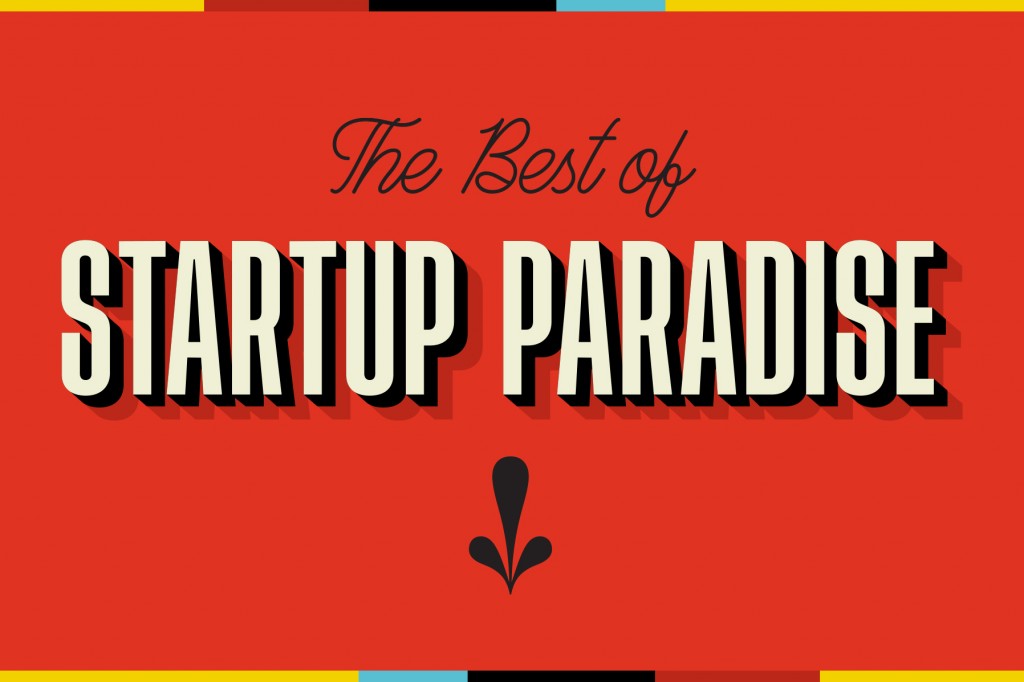 Deal of the Year:


Recognizes the Startup Paradise company that received the largest financial deal in 2019.
Winner: Brenden Millstein
Carbon Lighthouse
Since its founding in 2009, Carbon Lighthouse has attracted more than $70 million in funding from investors including Steve Girsky, former vice chairman of GM; Ekistic Ventures; and JB Straubel, Tesla's co-founder and former CTO, according to CEO Brendan Millstein.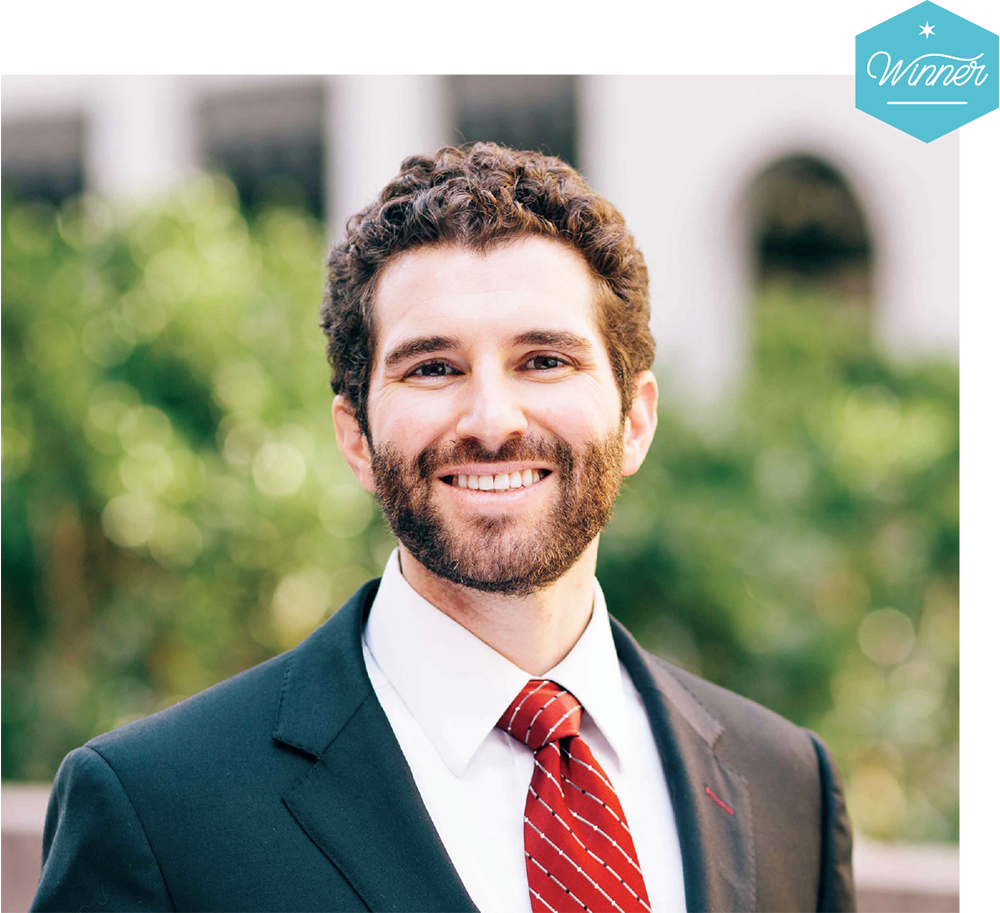 "Most recently we closed a $32.6 million growth round in June 2019 led by National Grid Partners, with participation from Cox Enterprises, Ulupono Initiative and other existing and new investors," says Millstein.
Millstein and fellow Harvard University physicist Raphael Rosen founded Carbon Lighthouse because they were eager to apply their proprietary research and technologies to reduce the serious impacts of climate change and to immediately "make it profitable for large buildings to become carbon neutral," says Rosen.
"We have a big mission: to stop climate change," says Millstein. "While Carbon Lighthouse has been profitable in the past and can pivot to be profitable again, we have secured funding in an effort to grow and scale to make the level of impact needed to achieve our mission."
Carbon Lighthouse saw the potential to help Hawai'i reach its clean energy goals. To date, Millstein says, partnerships with Alexander & Baldwin, Hawaiian Airlines, Royal Lahaina Resort and Westin Maui have eliminated the carbon equivalent of over 22,000 barrels of oil.
Investor of the Year:


An outstanding individual or entity that has invested substantially in the Hawai'i startup ecosystem – with time, talent, money, inspiration and public service.
Winner: Vassilis Syrmos
UH System
Outside funding for the UH system totaled $428.8 million in fiscal 2019 – an increase of nearly 10% over 2018, according to a report from the office of Vassilis Syrmos, UH's VP for research and innovation.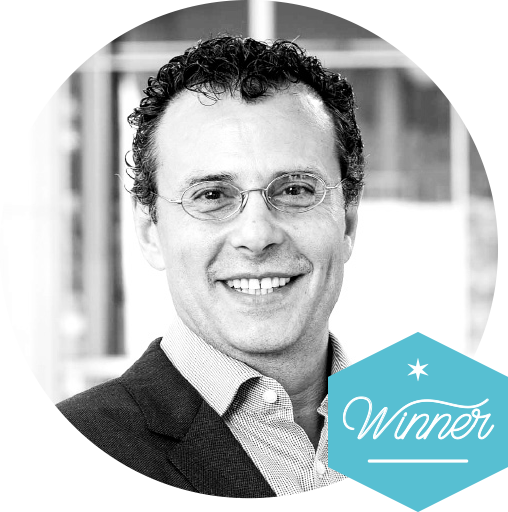 The funding represents investments made by governments, private companies and nonprofits to support research and training that contribute to UH's Innovation Initiative, "which seeks to double the state's research enterprise to $1 billion annually over the next decade."
This funding includes:
$10.4 million to study "the interface between environmental microbiomes and human health"

$2.5 million to create a STEM ecosystem at UH West O'ahu

$900,000 for a program focusing on water resources, conservation and sustainable agriculture at UH Mānoa.
Syrmos says investing in UH research and startups creates revenue streams that benefit UH and all of Hawai'i, and "most importantly, it's going to create jobs for our graduates."
"Probably one of the toughest challenges we face is how we can keep the talented young people here at home. We don't want to educate them and then send them to the Mainland," he says. "They need to be able to find challenging research opportunities and jobs here, so they are willing to stay home and actually try to make a difference."
Entrepreneur of the Year:


Individual or team that has gone above expectations with their company, a clear example to other entrepreneurs.
Winner: Roxelle Cho
Fused Hawaii
In just three years, Roxelle Cho has taken Fused Hawaii's revenue from zero to seven figures with her line of handmade one-piece and bikini swimwear designed to fit all types of figures. "Fused Hawaii is for women who want to live confidently in the skin they're in," says Cho.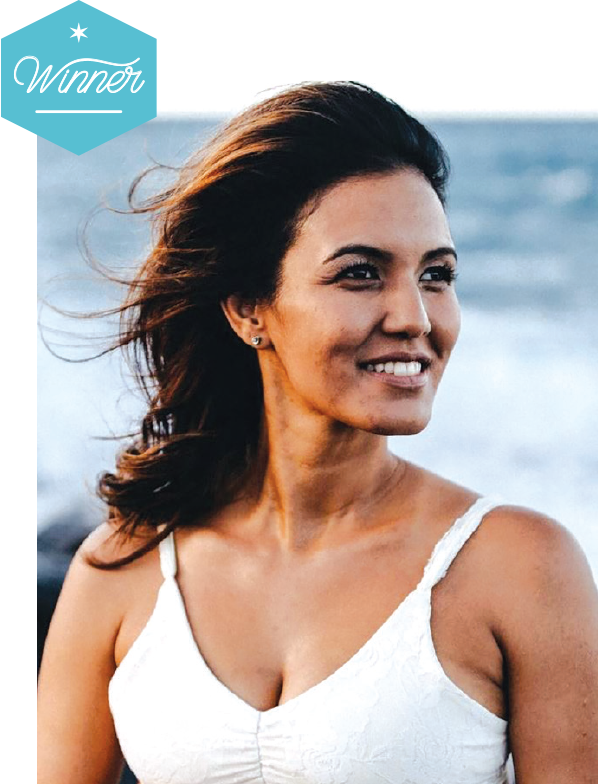 Cho created Fused Hawaii's first bikini on a sewing machine she bought for $30 at a yard sale. "I got about nine different swimsuits in front of me and took them apart and just started sewing," says Cho. "I never had a design background or touched a sewing machine in my life. It was all trial and error. That was the Kona bottom and it's still our best-selling item."
Cho attributes her success to a dedication to learning and growing, both personally and entrepreneurially. "I always say grow yourself and your business grows."
There's also her willingness to take risks. Before Fused, she had a store in Kona that was on the verge of failing when she went "all in" by putting her entire inventory online. She taught herself how to create a website and market an online business. "I had one credit card with 15 to 20 grand on it and I threw it all into Facebook ads. It's crazy, I know it, but it worked, and it stuck."
Island Innovators of the Year:


Celebrating innovations that help islands like Hawai'i's, solve a major problem in communities, the ocean or the 'āina.



Winner: Jake & Kuulani Muise
Maui Nui Venison
Jake Muise, owner of Maui Nui Venison, created a market for the state's first USDA inspected wild-harvested red meat while managing Hawai'i's rapidly growing population of axis deer.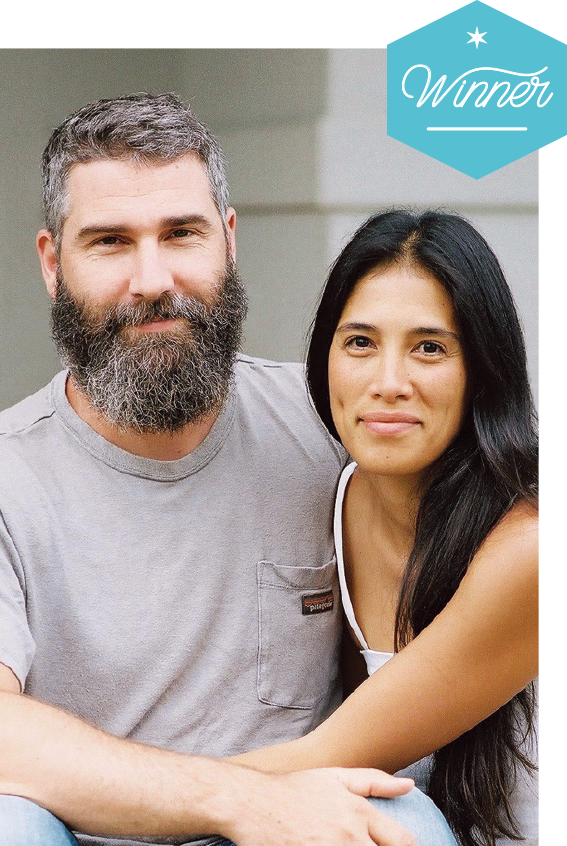 The invasive species threatens native watersheds, competes with domestic livestock for food and decimates native plants and ecosystems. Muise estimates Maui's deer population at about 40,000 to 50,000.
"This is an opportunity for Maui to manage that population now," Muise says.
About 10 years ago, his expertise as a hunter led to a contract with the state to help reduce axis deer. Learning the state intended to discard the deer carcasses, Muise saw a chance to create local food security.
Muise says it took six years "to convince the federal government that we could do essentially the same slaughter process that happens in a brick-and-mortar facility. We have to follow all of the same rules, but in the field with a wild animal."
Muise, his wife, Kuulani, and their team created a 30-foot-long mobile processing facility, where USDA inspectors oversee the butchering of fresh venison right after each hunt.
Maui Nui Venison sells fresh cuts and venison jerky on Maui and will soon be offering home delivery nationwide through its website. Hot dogs and lunch meats are in the works and sausages are scheduled for launch in April.
Startup Paradise Champion:


Someone who consistently contributes to the success of Hawai'i's startup community.



Winner: Donovan Dela Cruz
State Senator
The state is not moving fast enough says State Sen. Donovan Dela Cruz, adding that now is the time "to develop innovative tech clusters" capable of creating diversified economic growth.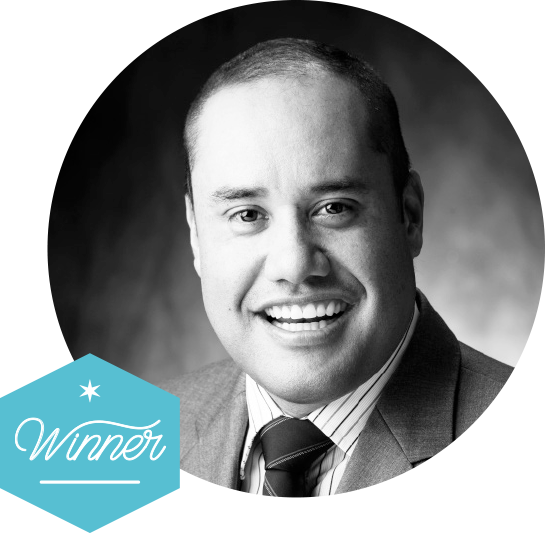 He believes that creating new pipelines for employment and public-private investment in rapidly growing technological fields is key to getting in front of challenges like climate change, caring for an aging population and "reversing the brain drain" of bright young people to the Mainland.
"Hawai'i has never really had a transition plan from sugar and pineapple to any other type of diversified ag," Dela Cruz says. "We have to find a better way of doing ag, and it's going to be ag tech and R&D." Value-added products from local food will find markets worldwide because Hawai'i is such a strong brand that people are willing to pay for, he says.
As chairman of the Ways and Means Committee, Dela Cruz secured millions in funding for creation of an ag-tech center at Whitmore Village in Wahiawā and the First Responders Technology Campus and Cybersecurity Data Center in Mililani. He's also secured funding for development of the Leeward Community College Value-Added Product Development Center in Wahiawā and the Small Business Innovation Research and Manufacturing Assistance programs.
The senator's district includes Wahiawā and nearby communities on O'ahu, but he believes the state needs to lead the way in helping all of Hawai'i's communities establish innovative economic ecosystems.
"I think that we need to be a lot more strategic and make a smart investment in becoming thought leaders in growing certain industries," says Dela Cruz. "That way the private sector can react to what government is trying to push from a more macro level."
Social Impact Entrepreneur of the Year:


An entrepreneur or company that substantially contributes to helping solve some of Hawai'i's toughest problems.
Winner: Rob Barreca
Farm Link Hawaiʻi
Rob Barreca remembers watching his grandfather farm potatoes, corn and beef. He also recalls his mother encouraging his interest in the internet while also instilling an entrepreneurial mindset. "Now I am lucky enough to get to combine my passions for local agriculture and technology to help make an impact here in Hawai'i," he says.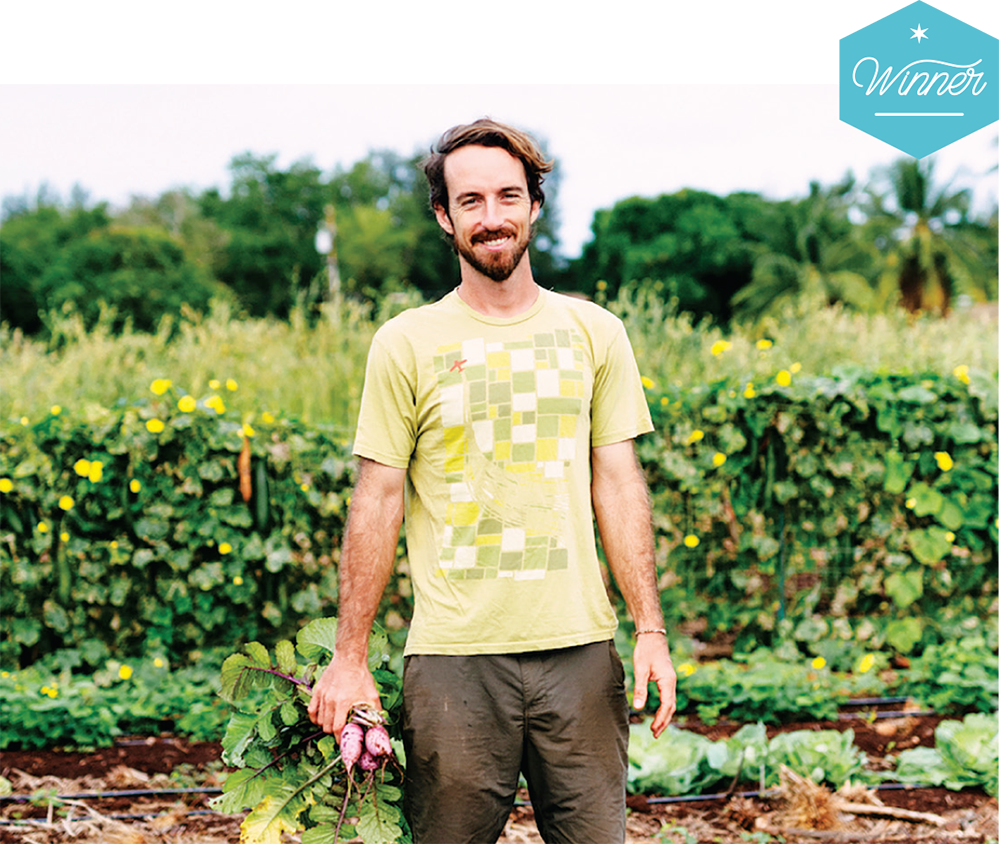 Farm Link is an online platform that connects local farmers to restaurants, grocery stores and individual customers and helps in the distribution process. The startup works with 136 local farms on O'ahu, Maui and Hawai'i Island, and plans to eventually help other Hawaiian islands access customers on O'ahu.
Finalist: Matthew Lynch & Joseph Valenti
Mauka Market
Joseph Valenti earned a reputation for eco-artistry when he built a model home at UH Mānoa made entirely from the invasive albizia tree (shown at left). "The first albizia prototype demonstrated that we can build and build beautifully with a material that was previously perceived as rubbish," he says.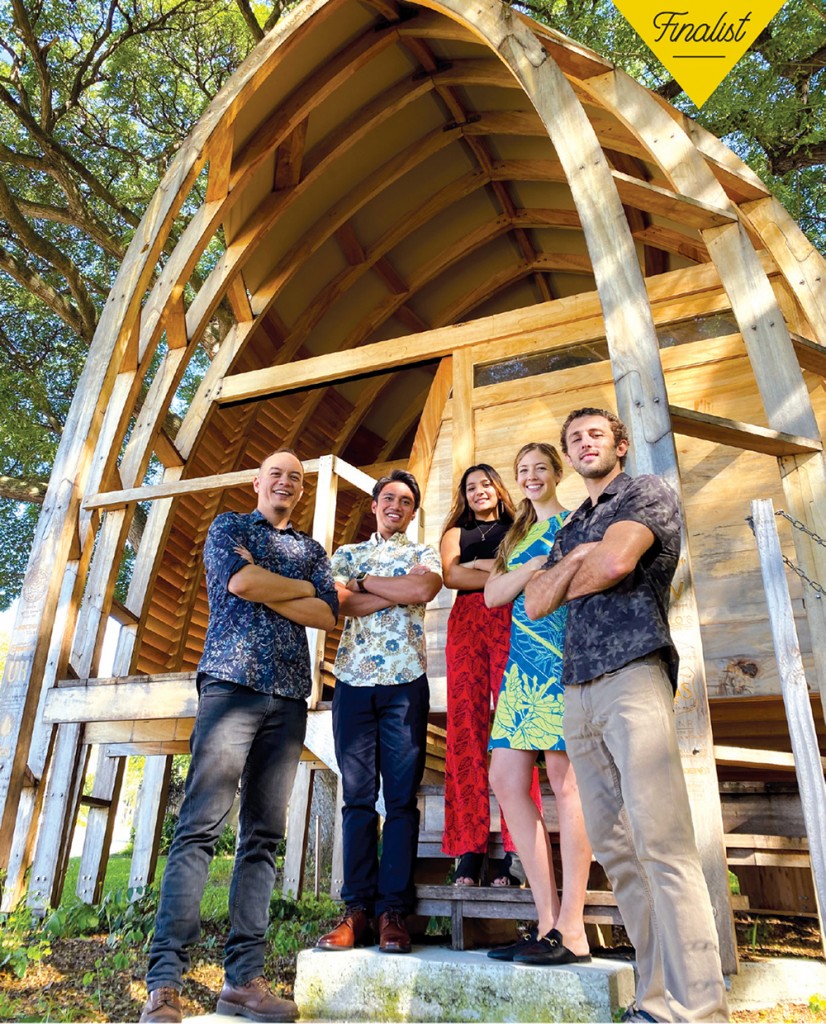 He and Matthew Lynch from UH's Office of Sustainability have since built a virtual marketplace of ethically sourced crafts by local artisans that you can find on Instagram, @maukamarket. They also bring their gallery to life with pop-up events around O'ahu.
They plan to launch a program called (K)new Futures with Purple Prize to cultivate applied social startups.
Corporate Intrapreneur of the Year:

This award honors someone who works in a large organization but advocates for innovation and entrepreneurial thinking.
Winner: Ed Sniffen & Hawaiʻi Department of Transportation, Highways Division

The Hawaiʻi Department of Transportation coordinated with Elemental Excelerator, CarbonCure Technologies and Island Ready Mix on a pilot program in 2019 to test carbon-injected concrete for highway construction. The test, a side-by-side comparison of carbon-injected concrete and HDOT's standard concrete mix, was done at the direction of Ed Sniffen, the department's deputy director for highways.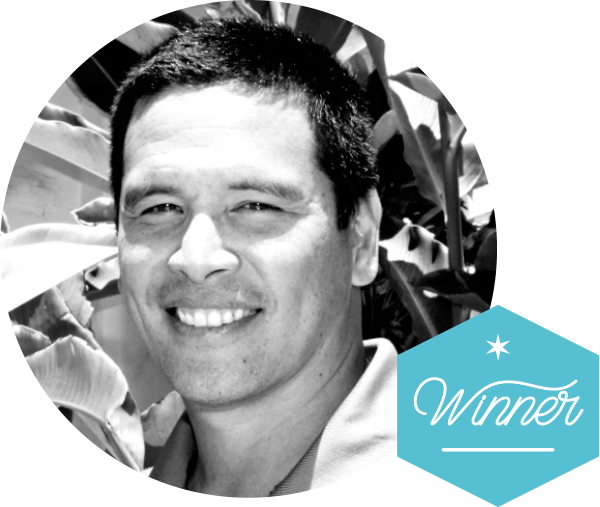 "Reducing the carbon footprint of the construction of our roads and bridges has been a special focus for HDOT in recent years," Sniffen says. "We recognize the need to change and innovate based on the weather effects we've been seeing on our system. Results of the test allowed us to set specifications for the use of carbon-injected, or CO2 mineralized concrete, in all of our future concrete flat work."
Specifications for the carbon-injected concrete mix will be shared with other agencies and builders. The state and Honolulu governments want such concrete used in all future capital improvement projects.
"We expect the use of carbon-injected concrete in our road and bridge construction will save an average of 25 pounds of carbon dioxide per cubic yard of concrete poured" from entering the atmosphere, Sniffen says.
CarbonCure Technology and Island Ready Mix use carbon dioxide captured from Hawai'i Gas and distributed by Matheson Gas. Carbon dioxide is converted to a mineral and permanently embedded in the concrete, improving its durability and strength.
Student Entrepreneur of the Year:

Honoring a younger member of the innovative community with a passion for learning and the tenacious spirit of an entrepreneur.
Winner: Cassidy Crowley
The Baby Toon
Pitching to investors is challenging, even for experienced entrepreneurs. Cassidy Crowley, 11, a fifth grader at 'Āina Haina School, successfully pitched on the TV show "Shark Tank" in 2019 and sold a 50% stake in her invention to shark Lori Greiner for $50,000.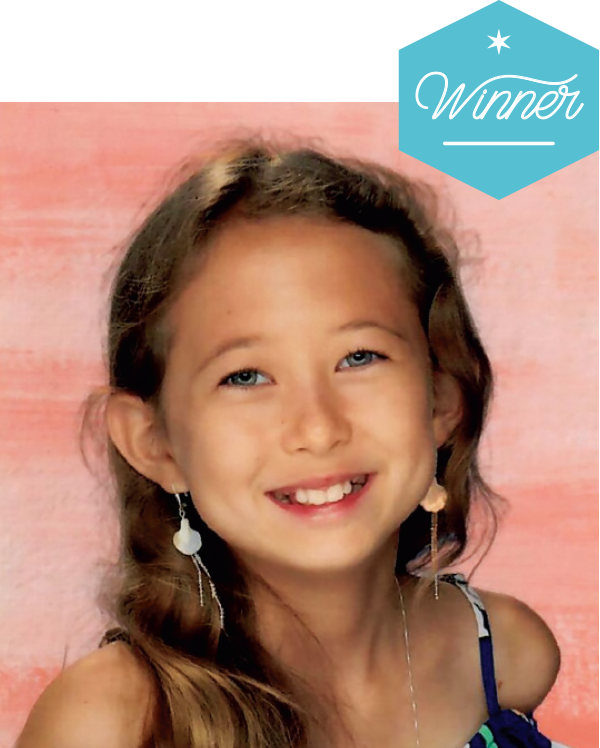 The Baby Toon is a baby spoon Cassidy invented for her first-grade science fair. Her younger sister would play with her spoon and their mother worried she might get hurt, Cassidy says, "So, I wanted to create a product that would eliminate the long and short design of a traditional spoon."
Crowley impressed the sharks with her knowledge and poise, including when she talked about measuring the "durometer" or pliability of silicone to perfect her design.
Finalist: Kareem Elassy
Hawaiʻi Innovation Lab
Hawaiʻi Innovation Lab is a research and development startup specializing in healthcare technology. Co-founders Kareem Elassy, Arif Rahman and Kainalu Matthews are developing technology for in vitro fertilization and an optical reflective coating technology for parabolic solar panels.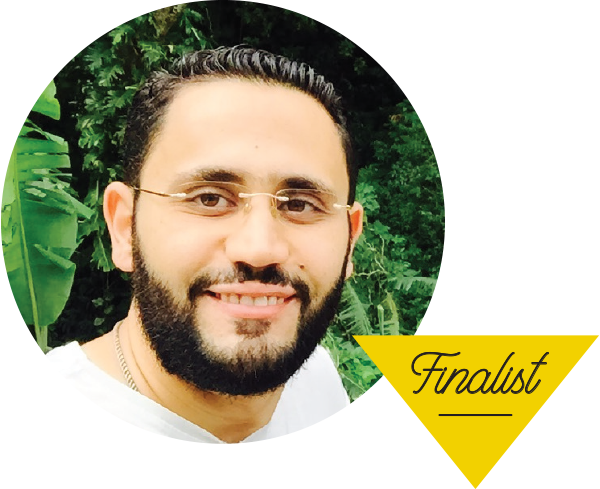 "All of us share the same dream to build a high-tech company in Hawai'i using research we developed" during graduate studies at UH Mānoa's Department of Electrical Engineering, says Elassy, who is still a student. Rahman and Matthews are recent graduates.
The team also developed a cooling and heating vest that uses liquid metal to regulate a person's body temperature for 8 to 10 hours without impeding their range of motion.
Finalist: Nathan Bek
Green Dream
Nathan Bek, 19, is the CEO of Green Dream, a family business in Wai'anae that crafts handmade organic soaps, laundry detergent and surf wax from natural ingredients sourced primarily from local farmers and the Bek family's backyard.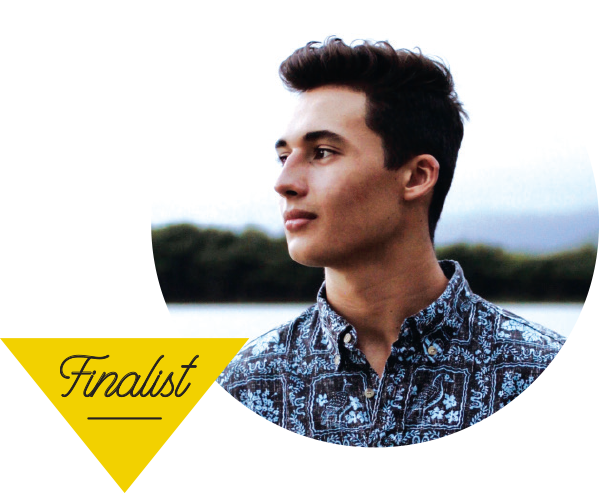 "We aspire to provide clean living in our mind, body and soul. Each organic and recycled product not only treats the individual, but also cleans our environment and sustains our local community," he says.
Bek is a UH Mānoa sophomore majoring in marketing and journalism, an intern at Hawaii Business Magazine and VP of the Hawai'i Student Entrepreneurs, which supports student-run businesses. (Editor's note: Carin Enovijas wrote this profile but Nathan wrote other HVCA award profiles.)
Ag/Clean Tech Entrepreneur of the Year:

An entrepreneur and company whose technology supports a greener future or helps farmers with innovative agricultural practices.
Winner: Naveen Sikka
Terviva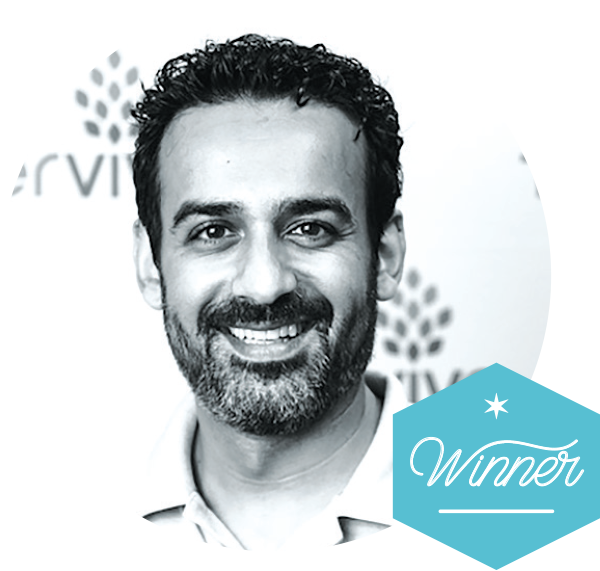 Pongamia beans are much like soybeans – they are high in protein and can be used to make vegetable oil – and they come from a tree that is regenerative and noninvasive.
The agricultural technology company TerViva says it provides farmers in Hawai'i, India, Australia and Florida with patented high-yield pongamia trees that restore the soil they grow in. The company says it mainly works with agricultural communities it believes are under duress.
"Starting in 2013, we have planted test fields on Maui, Kaua'i and O'ahu. Those fields are now ready to be scaled up," the company says.
Ag/Clean Tech Startup Finalist: Loren Shoop
ʻUlu Mana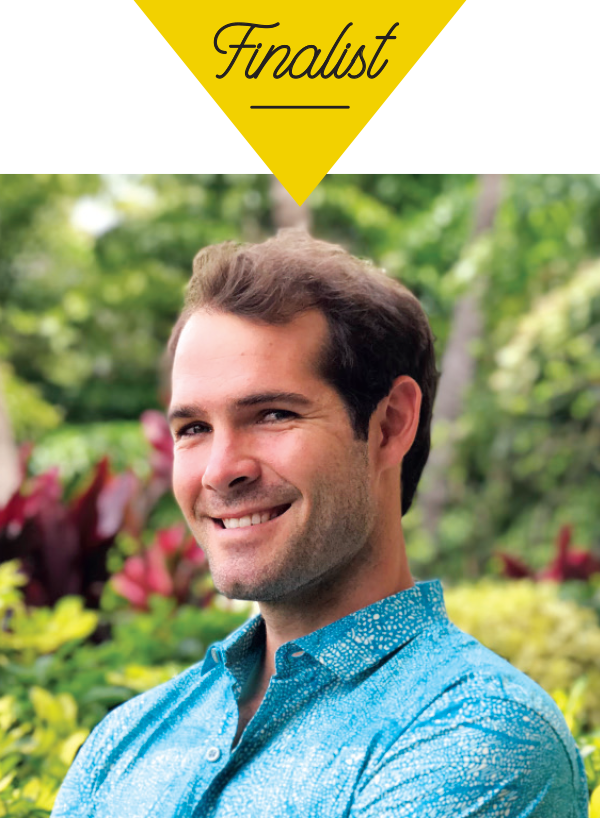 Loren Shoop started as an interisland middleman, bringing food products that were farmed or crafted on the Neighbor Islands to O'ahu. He sold jellies, jams, produce, salt, chocolate, "you name it."
Then he decided to make his own food products while supporting Hawai'i, even though he had no background as a chef. He says that after lots of experimenting, he created a local hummus with 'ulu as the main ingredient and then 'ulu chips.
'Ulu Mana products are now sold on the four main islands at Safeway stores, Down to Earth and other stores.
Ag/Clean Tech Startup Finalist: Suzan Shahrestani
Minnowtech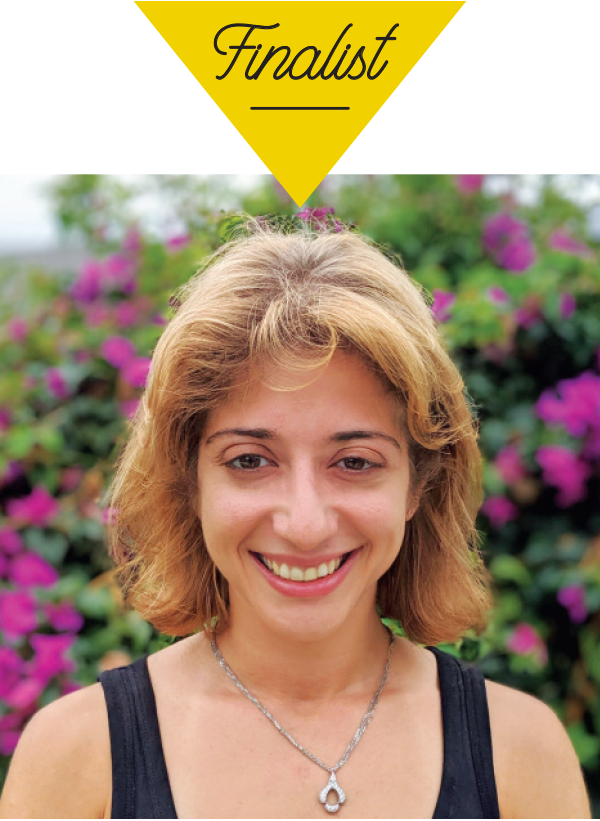 As a doctoral candidate in environmental sciences, Suzan Shahrestani collected data on marine life using sonar technology. Then an entrepreneur asked if she could count shrimp in murky water. Her expertise in sonar helped her develop a technology that not only tells farmers their shrimp counts but also aggregates enough fine data to predict the impact climate change will have on shrimp production in that region.
"It's about really fine-scale data and then scaling, aggregating that to paint a bigger picture about shrimp farming in the region," she says.
Her company is based in Hawai'i and plans to work with farms on the Mainland, in Latin America and around the Pacific Rim.
Tech Startup: Isar Mostafanezhad
Nalu Scientific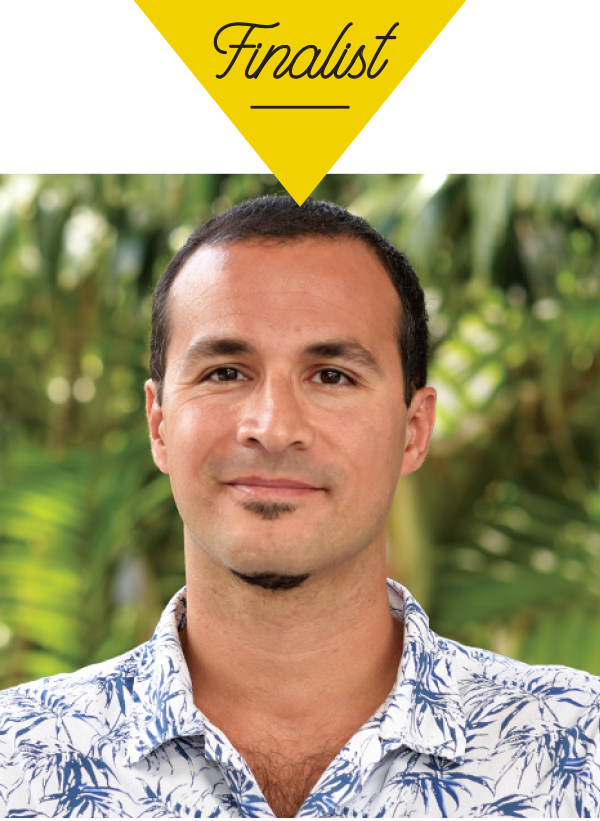 Nalu Scientific develops advanced microelectronic sensors, some capable of "measuring time down to a trillionth of a second," says the startup's founder, Isar Mostafanezhad, who earned his Ph.D. and conducted postdoctoral research at UH Mānoa's physics department.
Nalu Scientific has received $4.4 million in federal Small Business Innovation Research funding and has won contracts from NASA, the Air Force and the U.S. Department of Energy.
Mostafanezhad says physicists use Nalu's technology for Large Hadron Collider experiments that use thousands of microchips to detect and analyze particle collisions. "These physicists are testing their theories of the universe. They try to simulate the Big Bang in their tests, and they need measurements to be done efficiently, at a low cost and using low power."
Tech Startup: Matt Carnes
ʻIke Solutions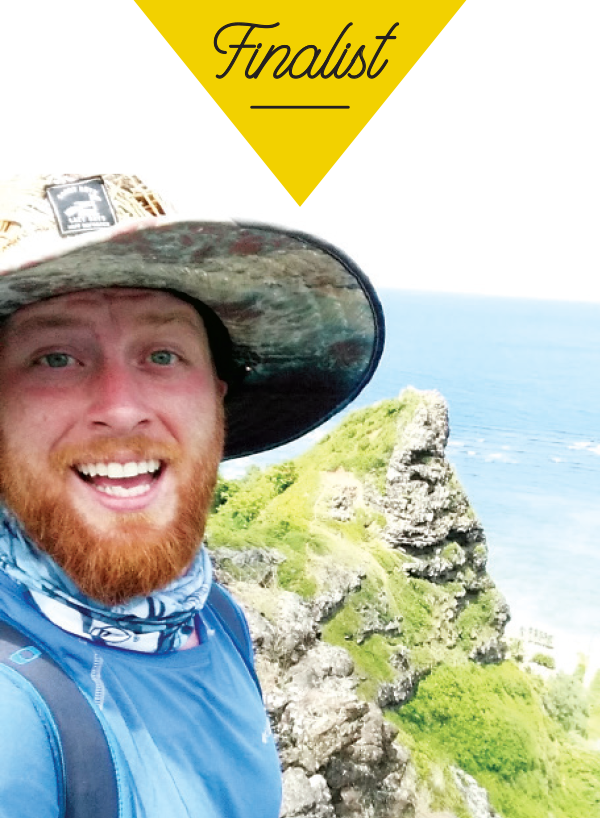 Matthew Carnes spent six years counting fish between Alaska and Hawai'i as a marine biologist with the National Oceanic and Atmospheric Administration. He developed a system in 2019 called PelagiX that helps fisheries collect location data and identify the fish caught.
Carnes and PelagiX won a $40,000 first prize at last year's Purple Prize competition, which he says prompted a rebranding to 'Ike Solutions and a new mission. "Everything we do is about how this will benefit the Islands, its people and fishery."
'Ike Solutions installs and maintains custom machine-learning systems and cameras aboard fishing vessels. "We're about 95% accurate at (fish detection and identification) right now and we really want to get that number up to 99 or 100," Carnes says.
Tech Entrepreneur of the Year:

Honoring the entrepreneur who has created technology and innovation to make our lives better.
Winner: Assaf Karmon & Tim Roy
TurnoverBnB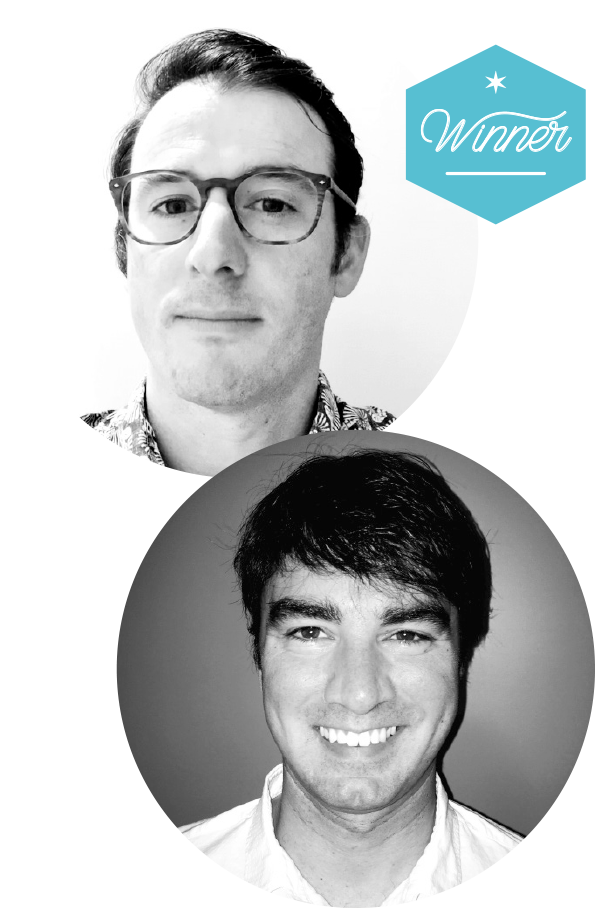 Turnover BnB is a software as a service startup, connecting cleaners with vacation rental hosts at 20,000 properties in 70 countries. Co-founders Assaf Karmon and Tim Roy developed the idea in 2016 while attending UH Mānoa's Shidler College of Business.
Turnover BnB now has 25 employees "scattered all over," Karmon says, but is committed to maintaining its headquarters in Hawai'i.
Karmon says the original software was basic and free, "so we got a lot of adopters. As the product got more sophisticated, we started charging." He calls it "a two-sided marketplace with a mobile app for each side" with reviews and ratings to help guide people's decisions. "Our reviews are 100% real. People like that."
CPG (Consumer Packaged Goods) Entrepreneur of the Year:

Presented to the entrepreneur whose CPG company has consistently seen month over month growth in revenue and customers.
Winner: Kelleigh Stewart & Brandon Damitz
Big Island Coffee Roasters
Kelleigh Stewart and Brandon Damitz's move to their Puna district coffee farm in 2010 was a lifestyle choice. "We didn't anticipate growing it into a business," Stewart says.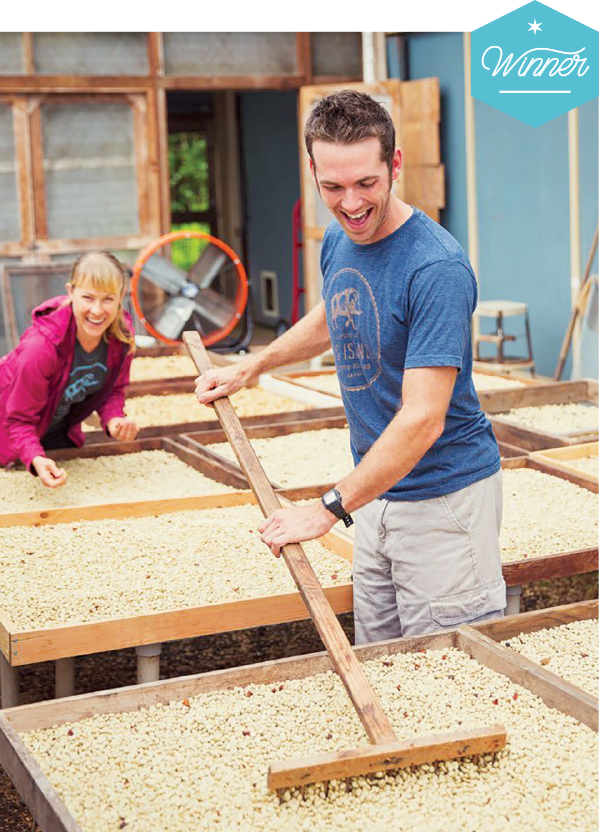 Stewart was familiar with the specialty coffee movement and wanted to elevate the quality of Hawai'i coffee. "When we got to our farm, we wanted to create something that our friends and us actually thought was a high-quality coffee," she says.
She says Big Island Coffee Roasters' reputation took off after it was ranked 19th worldwide in the "Top 30 Coffees of 2013," as ranked by the website Coffee Review. The brand has won many other awards since.
"Green up giving" is Sara Smith's mission for Wrappily, a gift wrap company she founded in 2013 to address the waste created at the end of birthday parties and other celebrations. Unfortunately, she found recycling was not feasible.
Her printing background suggested a way forward and now her wrapping paper is printed on recyclable newsprint by a newspaper press on Maui.
"As consumers, we're changing our perspective of the product we think we need to the product that will do the job and not cause harm to the environment," Smith says. "As consumers get more educated and seek out these eco-friendly solutions, you know Wrappily will be there for them."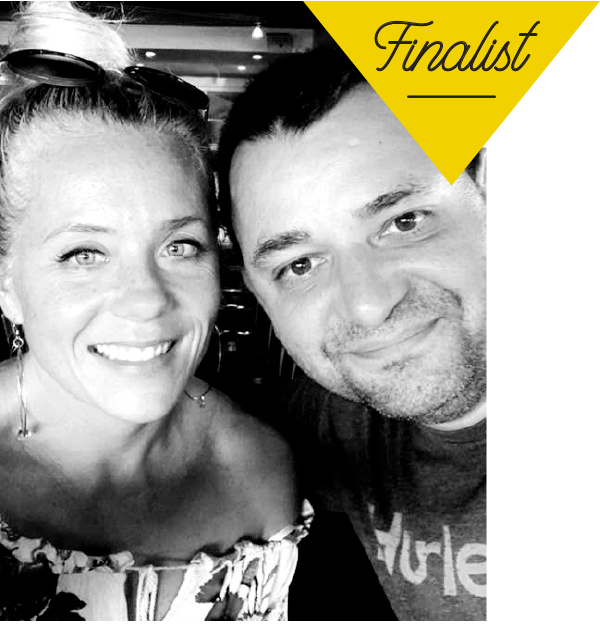 Finalist: Ashley & Holly Harding
Oʻo Hawaiʻi
Husband and wife Ashley and Holly Harding co-founded O'o Hawai'i in 2018 as a clean beauty skin care brand that integrates at least one ingredient sourced or inspired by Hawai'i in every product.
While Ashley says that it's difficult to penetrate the beauty market, "people are always looking for new products." The Hardings are using their experience from a previous soap business, Bubble Shack Hawai'i, as they adapt to fit different beauty markets.
"We know that we had to formulate for both the Asian skin and that concept of beauty, as well as the deep sexy tan, because those two concepts of beauty are rather different."

People's Choice of Startup Paradise

Finalists
Chosen by the innovation community, this company is a model to others based on its successes, popularity and community support.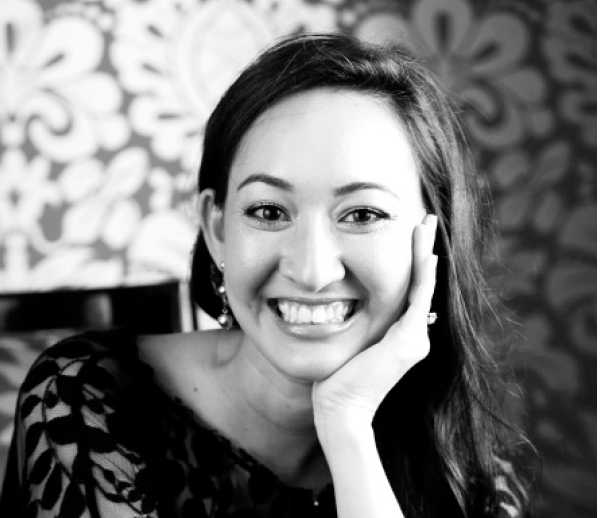 Ashley Johnson, Mohala Eyewear
Johnson's 2-year-old startup is focused on social change. With every Mohala Eyewear purchase, the company donates to the nonprofit Room to Read so a child from an impoverished country can go to school for a week.
Most women's eyewear, Johnson says, are made to fit "a standard" Caucasian face. Johnson, though, creates fashion sunglasses tailored to fit all women. Mohala offers four different nose bridge heights that resist sliding and accommodate high cheekbones or long eyelashes.
Johnson says she wants to use fashion to "create things that are operational beyond a woman's youth and beauty," and she ensures she uses culturally diverse, nontraditional models.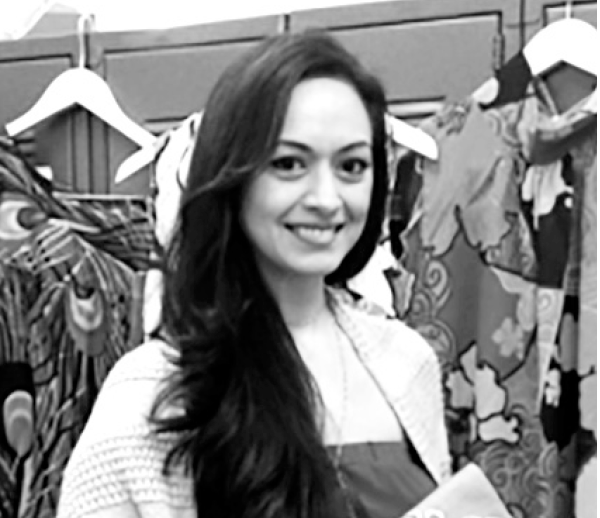 Kehaulani Nielson, Kahulaleʻa
Nielson began sewing her signature fold-over clutch bags from her vintage Hawaiian print Merrie Monarch hula costumes during maternity leave from her flight attendant job for the birth of her daughter. She named her startup after that child, Kahulale'a.
Her career as a fashion designer has been advancing since that genesis in 2013, and the latest milestone is a shop at Ala Moana Center that opened in October.
Each of her prints tells a story, like the crown flower line, named for the plants at her tutu's home in Maku'u on Hawai'i Island, which she calls "a celebration of a person and a place so connected in my memory that one cannot be remembered without the other."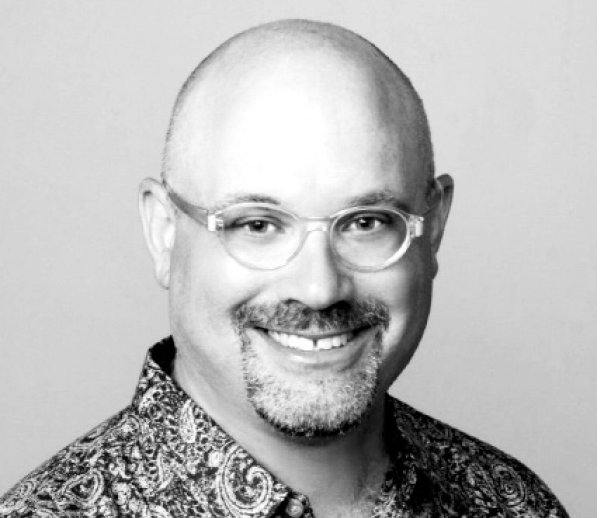 Todd Boulanger, Bikeshare Hawaii (aka Biki)
Honolulu's Biki bikeshare program has exceeded 3 million trips since its launch in June 2017. "We're the sixth-most used system in the nation," says Todd Boulanger, executive director of Bikeshare Hawaii, the nonprofit managing the program.
In a 2018 survey of Biki riders, 58% of respondents said they saved an average of $900 a year in fuel, parking and other transportation-related costs. More than half said they drove less, exercised more and visited new businesses near a Biki station.
Nearly a third of users also reported they had lost weight due to increased physical activity. That brought in a new partner: Hawai'i Pacific Health. "They see this as a lifestyle prescription," Boulanger says.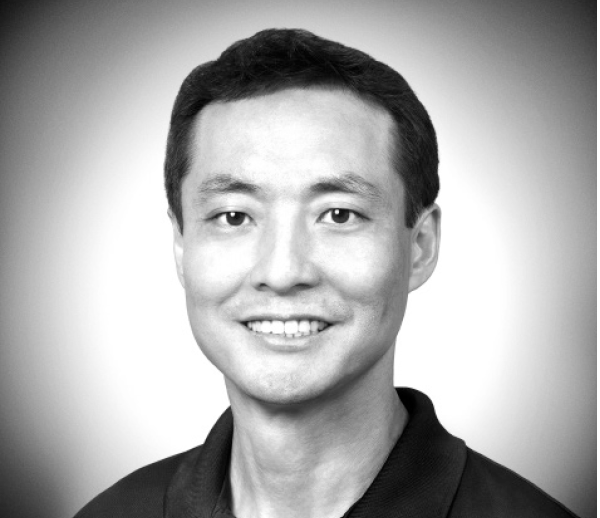 Jim Chan, Hawaiian Chip Company
James "Jimmy" Chan transformed his hobby into a career after watching Emeril Lagasse's cooking show. Inspired by Lagasse's sweet potato chips, Chan launched Hawaiian Chip Co. in 2000 with his own purple Okinawan sweet potato chips.
He started making them for friends and family, then for paying customers and a booth at the old Kam Swap Meet, and eventually wholesaling from his factory in Kalihi.
A trip to Japan inspired new ideas. "It helped shape my outlook on my business," says Chan, who now complements his wholesale business with retail – including hot and fresh chips made to order for customers visiting the factory.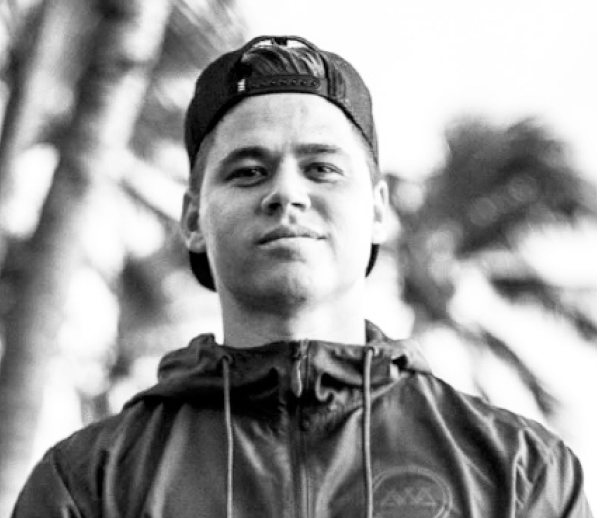 Kekoa Cazimero, Ambassadors with Aloha
Professional surfer Kekoa Cazimero launched Ambassadors With Aloha in 2019 as a clothing brand for women and men that reflects Hawai'i's lifestyle and spreads aloha.
He says his past collaborations with brands such as Oakley inspired him to launch his own company, which he is now branding as AVVA.
Fiancée Andrea Stickel and his whole team have been vital to the company's success, he says. "I just think that 2020 is going to be a turning point for us and I think we have finally found our momentum.
"People have finally recognized the uniqueness and overall essence of the brand, which is to make everyone feel included and to make everyone know that aloha is a universal thing."