Maui Students Disappointed but Hopeful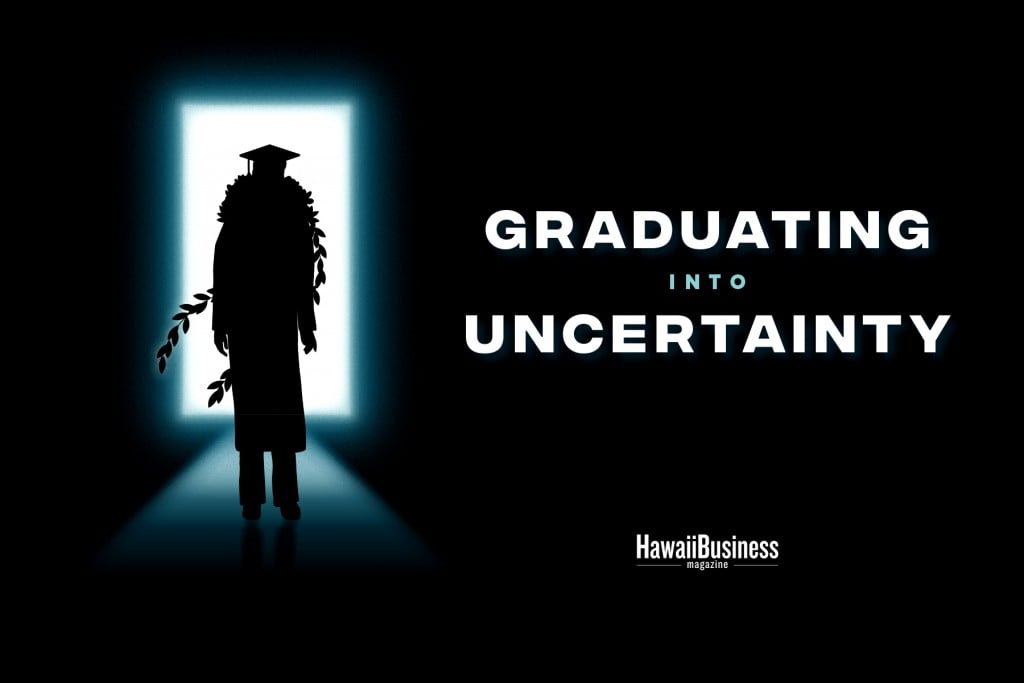 The spring of 2020 was supposed to be a time of celebration for high school seniors but has become a season of disappointment. To learn more, we interviewed five of my Maui classmates at Hawaii Technology Academy, a public charter school with campuses on Hawai'i Island, Kaua'i, Maui and O'ahu.
Kaleleikokanohonamakuana Hakes is glad she will be moving to Annapolis, Maryland, and attending the U.S. Naval Academy. "Had I chosen a conventional college, I would have had major financial issues in paying for it and probably been stuck at home for a couple of semesters," she says. Instead, her plans have not changed except "I may have to arrive two weeks before indoc (indoctrination period) to quarantine," Hakes says.
However, she is frustrated about missing the traditional joys of her final months of high school. "I'm honestly heartbroken by the loss of my senior year. To me it wasn't just another school year but the culmination of all my hard work and a celebration of the demons I've beat throughout high school. I wouldn't say high school itself has been a struggle, however the events of the past four years certainly have," she says.
"This year I have an amazing group of supportive friends and had the chance to walk besides them for graduation – something my mother never got to do. For me it was very important. I have lost it all – my victory, the celebration of what I have beat and who I have become."
Despite these disappointments, she remains positive and hopeful. "I am confident in my future with the Navy and know as long as I do my job right, I'll be taken care of. My hope for Maui is that we will value the land and the advice of our kūpuna more. I hope we care for the land and move toward agriculture. I hope the land, and with it the people, heal."
Peter Hansen still plans to attend UH Maui College while living at home, but he wants to attend in person, not virtually. He received his acceptance letter two months ago but is uncertain what his first semester will be like.
"I hope that this all gets over with and I can physically go to college," Hansen says.
Acacia Craine also plans to attend UHMC for one year and then to transfer to UH Mānoa for her last three years. But she adds, "I won't be starting college till all classes are back on campus."
"This year I'm focusing on finding a stable job and working on my mental health. I find this time scary and uncertain but I know our generation will stay strong and overcome anything that's placed in our path."
Chris Alvarado had been hoping to travel around the Hawaiian Islands before settling on Hawai'i Island and finding a job in construction.
"I'm pretty happy because I've been able to plan out more of what I want to do," he says. "My hopes for this year is to start being more self-sustained, even though I know that is going to take a while."
Jaden Duldulao, who wants to get a job after graduation, says she is both "nervous and excited, very excited … about not worrying about school anymore and just begin being an actual responsible adult.
"My hope for the long term is to live a happy healthy life and that I get to help my family financially and physically," she says.
Though Makena Fernandez says he could not interview his classmates in person, he was glad he could email them and get their responses to his questions. His plans before the COVID-19 crisis were to find a job and do a few other things, but those plans have been blocked for now.
"I feel sad that our final days at school were cut short," he says. "Sure, the idea of not going to school anymore sounds awesome. But the fact that we won't experience time-honored events such as a formal graduation ceremony is heartbreaking. And we may never get the chance to see some of our fellow classmates again."
---
Read other reports in this series written by college and high school students called "Graduating Into Uncertainty."