16 More Awards for Hawaii Business Magazine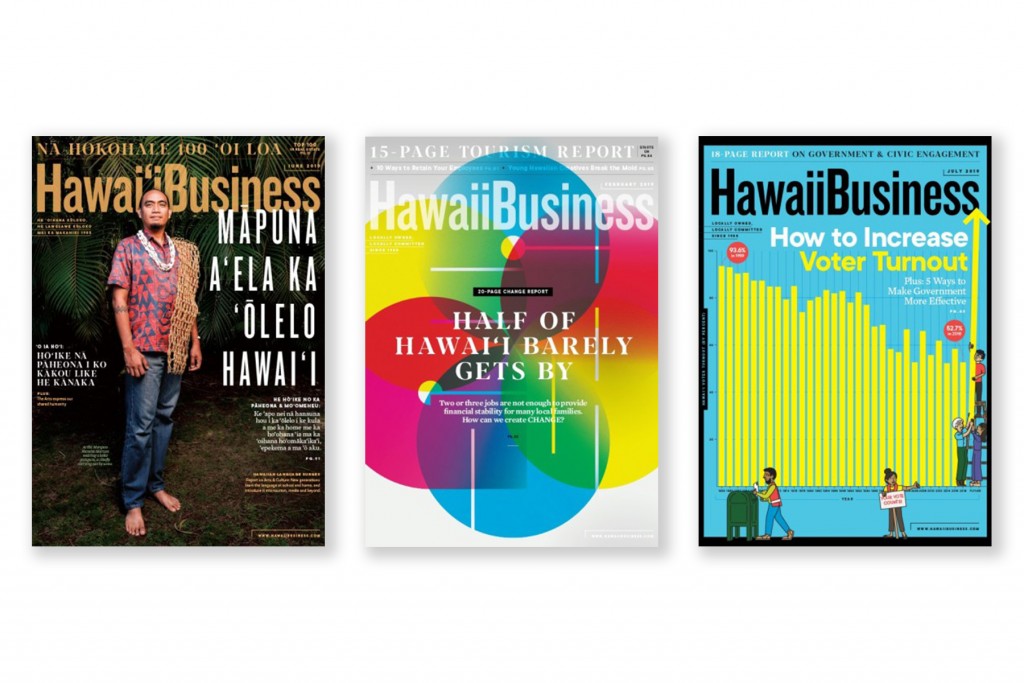 The Hawaii Business team is small but mighty.  
We won 16 statewide awards last week from the Hawai'i chapter of the Society of Professional Journalists, including 10 first-place and five second-place awards for work published in 2019. Our total awards and first-place awards were more than any other magazine in the state. In fact we ranked third overall among all the state's news organizations that entered, including TV, websites and newspapers. 
I am especially proud of Staff Writer Noelle Fujii-Oride, who won for best overall body of work by a single writer. Here are just a few samples of her reporting last year: CHANGE Reports on Education and Arts and Culture entirely written by her; encouraging voter turnout; transforming Hawaiian Electric Co's incentives; and affordable housing.
Hawaii Business Magazine also won first place in: 
 Our first-in-class design team – Kelsey Ige, Amy Ngo and Shana Yoshinaga – won first place three times for: 
 Overall magazine design
For both illustration and infographics for the CHANGE Report on Natural Environment
We won second-place awards for:
Health reporting for the CHANGE Report on Health & Wellness by Senior Writer Beverly Creamer
Science reporting for freelancer Stuart Coleman's report on cesspools in Hawai'i, called "Finally Tackling a Crappy Situation"
Best long-form feature for the CHANGE Report on Community & Economy
Illustration for 5 Steps illustrations by Drew Lytle and Shana Yoshinaga
Infographics for the cesspools report by Art Director Amy Ngo.
The cesspools report also won a third-place prize for explanatory journalism.
Plus, Hawaii Business contributing writer Sterling Higa won first place for column writing for articles he wrote last year when he was with Honolulu Civil Beat. I am so glad he is writing for us this year.
These state awards are on top of the nine national awards we won earlier this year, including our selection as America's best regional business magazine for the third straight year.
You can learn the winners of all the statewide SPJ awards at hawaiispj.org.