Education & Career Advancement Guide 2018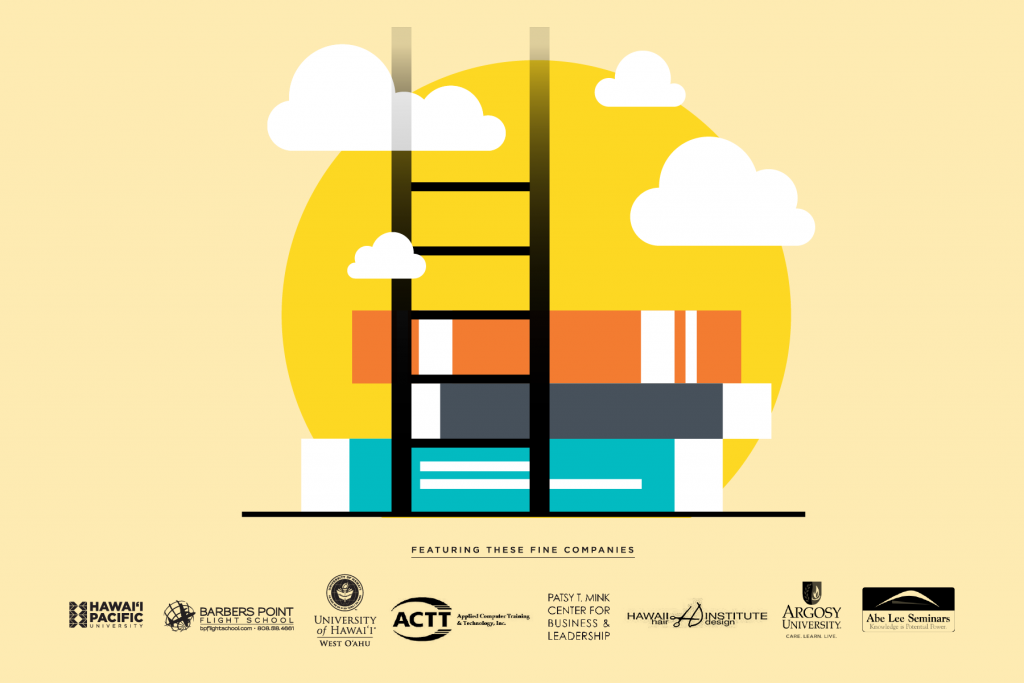 Education. Advancement. Success.
Learn how these institutions can expand your education and help develop new skills. This special section provides information about advanced degrees, special certifications, and mentorship programs to provide you with the opportunity to advance your career.
Table of Contents
Tips on Balancing Work and School
Credentials for Higher Salaries
Hawaii Pacific University
Barbers Point Flight School
University of Hawaii – West Oahu
ACTT
Patsy T. Mink Center for Business & Leadership
Hawaii Institute of Hair Design
Argosy University, Hawaii
Abe Lee Seminars
Diamond In The Rough
The state of Hawaii boasts the lowest unemployment rate in the nation – 2.1 percent – but that's no reason for you to settle.
As companies search for diamond workers in the rough, now is the time to polish your career.
Enhance new skills. Earn a certification. Graduate with a higher degree. Launch your own company.
On the following pages, you'll find nine education programs to help you achieve job-related dreams. A range of options are featured, from MBAs and health certificates to realtor licenses and psychology degrees.
We invite you to ponder the pages and discover which program works best for you. We're confident that your future shines bright and clear. Like a diamond in the rough.