Education & Career Advancement Guide 2018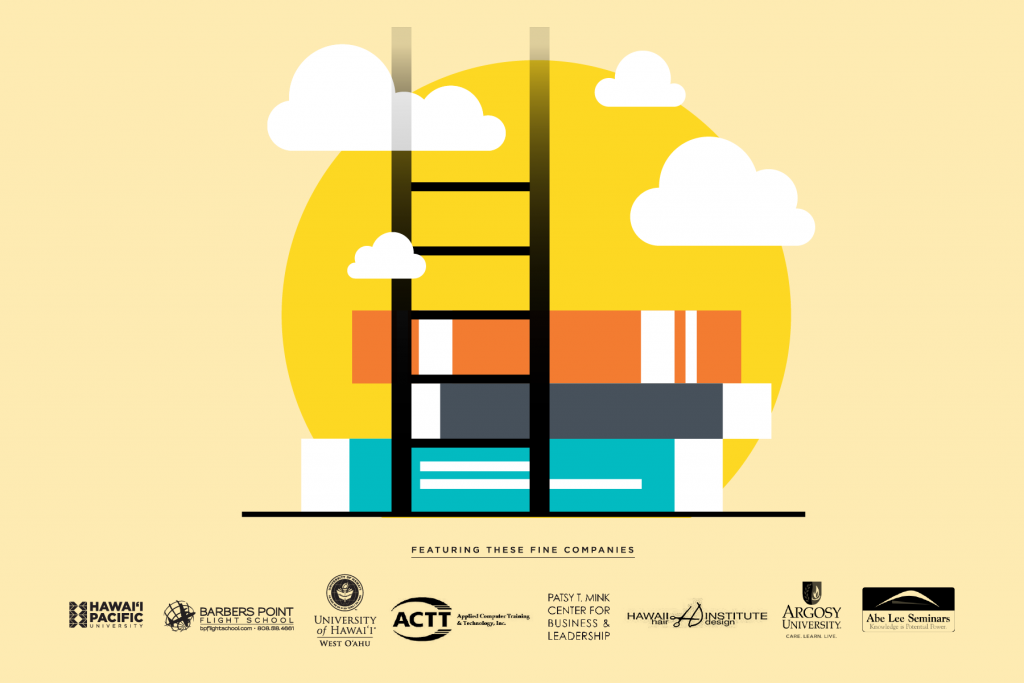 ACTT
Applied Computer Training & Technology, Inc.
Getting ahead in Hawaii is a challenge for many. And, while many native to Hawaii look to the tourism industry as a stable source of income, a more lucrative sector of work is overlooked – Information Technology. Chad Kobashigawa, President & Owner of Applied Computer Training & Technology is well aware of the employment gaps in the IT field, especially in government level employment.
Chad has been working in the IT training industry for sixteen years and in the last seven, expanded to include programmatic and support services to the federal government. With nearly 75% of the students enrolled at ACTT transitioning from one career in the hopes of landing on their feet, Chad and his team are no strangers to taking individuals with little to no IT experience and putting them on a path with the potential of six-figure annual earnings. The key to lucrative positions lies with obtaining the necessary credentials – one of which is industry certifications.
Through many personal accounts of working with injured tradesmen, U.S. Veterans, and various skilled workers Chad's commitment resonates, "we never over-promise and under deliver; we always aim to meet and exceed expectations." For all his hard work, Chad has been recognized as a 2017 Small Business Person of the Year, a recognition he says is possible because of all the people that have trusted him and his company— as an employee and a customer. "This is not a paycheck for us," Chad says of the work he and his team perform, "this is the ability to truly help people transform their lives," a task that he takes to heart.
When asked what's next for him, Chad says that ACTT is currently working on a Pilot Program in partnership with a non-profit organization to study how IT certifications can influence job placement and earning potential. Candidates must commit a minimum of 6-9 months to the program and make a $1,500 fully-refundable deposit upon successful completion. Individuals interested in ACTT or its pilot program are asked to call the office at 808-486-7330 or visit us at actthawaii.com/pilot.
ACTT
Chad Kobashigawa, Owner/President, ACTT
(808)486-7330 • info@actthawaii.com
www.actthawaii.com
SBA certified 8(a)

Licensed by the Dept. of Education

Est. in 1999

Locally Owned & Operated

Veteran's benefits accepted