Wahine Forum 2019 Information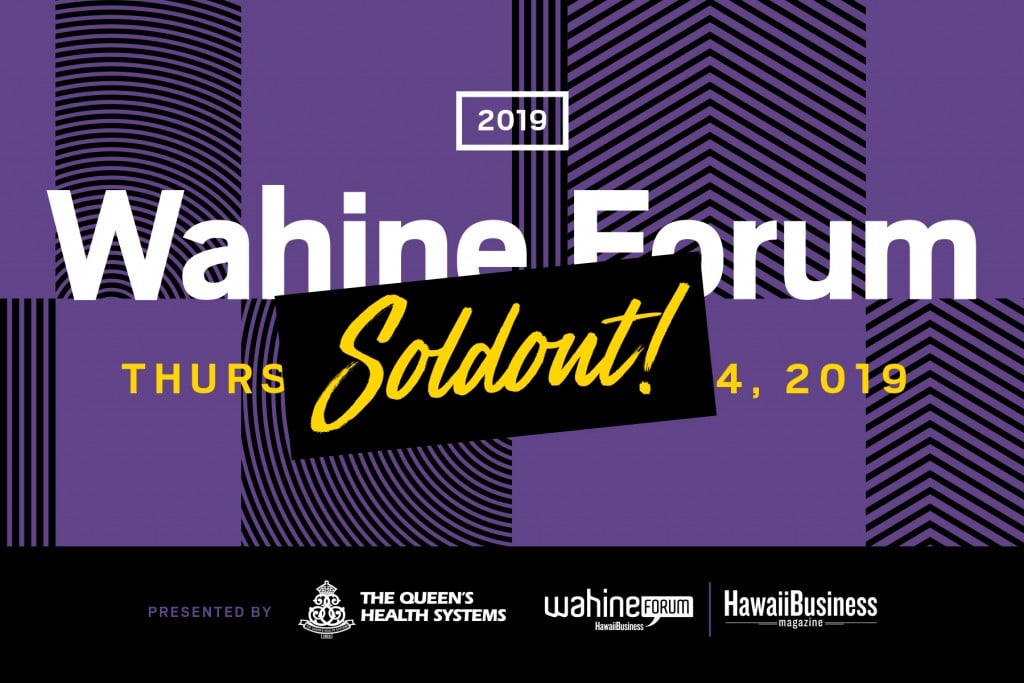 AFTERNOON WORKSHOPS
2:00 p.m. to 3:00 p.m.
The Difference Between Managing and Leading
The terms "leadership" and "management" are often used synonymously, but they're not the same. Leaders are focused on their organization's mission and how they can guide their teams to collectively achieve organizational success. Managers, on the other hand, are focused on helping their employees accomplish a task. There's a place for both of these roles in the workplace. Hear how local leaders distinguish between the two and when's the right time to fulfill each of these roles.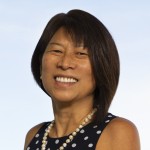 Cindy Adams, President & CEO, Aloha United Way
As president and CEO of Aloha United Way (AUW), Cindy Adams has dedicated herself to developing and advancing collaborative, systems-level solutions to address the community's most deeply entrenched and persistent social challenges. Cindy's 30 years of experience includes business—start-up and Fortune 500 companies—and nonprofit leadership. Under Cindy's leadership, AUW has become an innovative partner, developing deeper cross-sector relationships, strengthening its discipline of operational efficiency, and elevating collective impact to facilitate significant and lasting social change.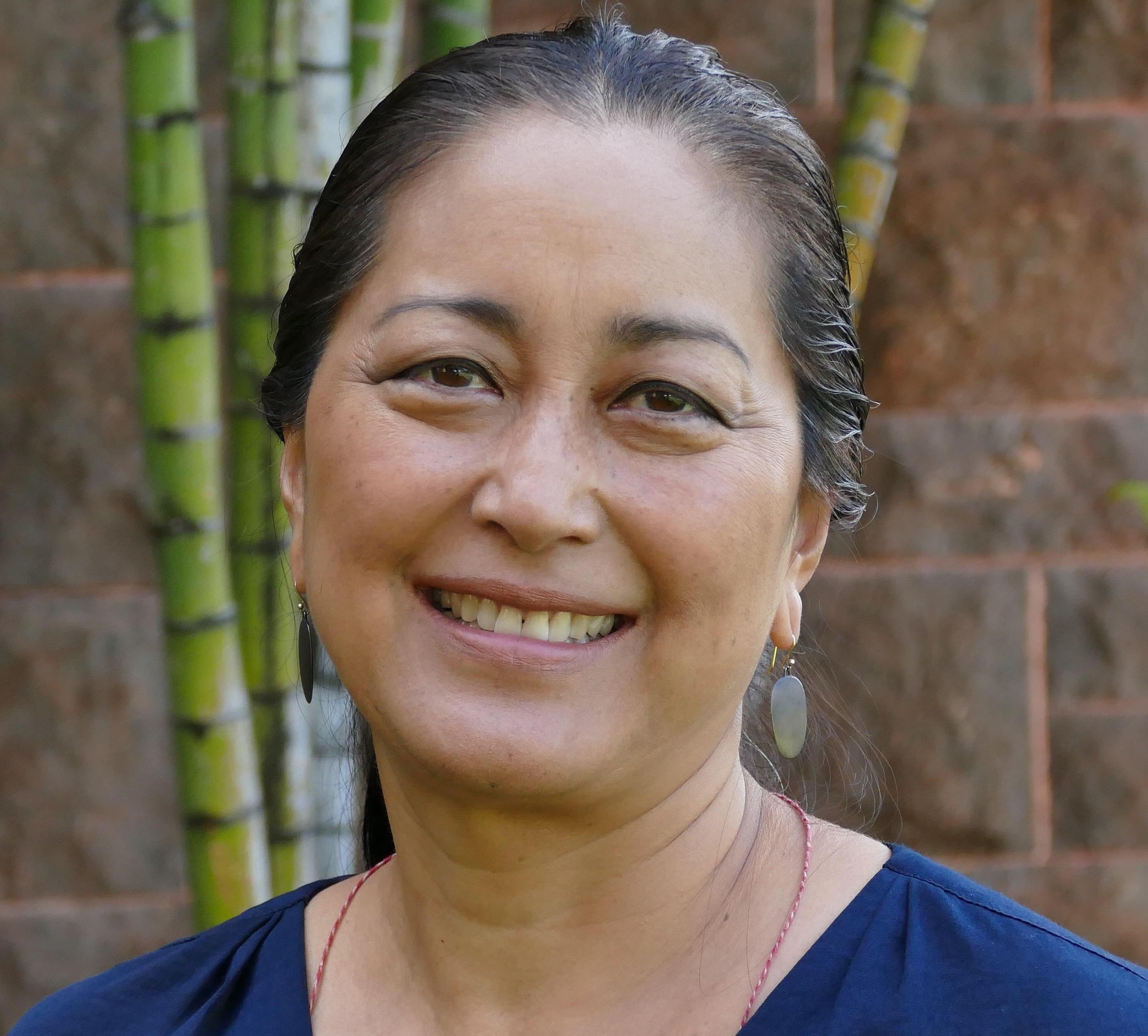 Melanie Ide, President & CEO, Bishop Museum
Melanie Ide, has nearly 30 years of experience in museum planning, design and program development. Prior to accepting the role of President and CEO at Bishop Museum, she was a principal of the world-renowned Ralph Appelbaum Associates (RAA), a multi-disciplinary, international planning and design firm with active projects in more than twenty countries. From 2005-2014, Melanie led RAA's team to restore and reinterpret Bishop Museum's now iconic Hawaiian Hall and Pacific Hall and the first phase of a comprehensive masterplan for the Museum.
In addition to her work at Bishop Museum, Melanie's signature projects have included the iconic Fossil Halls, Hall of Biodiversity, and Rose Center for Earth and Space at the American Museum of Natural History in New York, N.Y.; the William J. Clinton Presidential Library in Little Rock, Arkansas.; the United States Capitol Visitor Center in Washington, D.C.; and the Smithsonian's new National Museum of African American History & Culture in Washington, D.C. She led the team and continues to consult for President Obama's museum at the Obama Presidential Center in Chicago, Illinois, a project that resonates strongly in its mission to train new leaders to make positive change in their communities.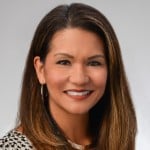 Michelle Steitz, Executive Service Team, ProService Hawaii
Michelle Steitz serves as ProService's Service Team Executive, where she works collaboratively to develop, lead and execute the vision and strategies of ProService. Her talent for hiring, training, and developing customer service talent allows ProService to deliver the absolute best, most consistent, accurate, responsive and caring service experience to Hawaii's employers. Prior to joining ProService, Michelle worked as a Merchandise Manager at Walmart, and before that quickly made her way through the ranks of JCPenny, starting off as a Commission Sales Associate and graduating to VP, Corporate Talent Acquisition. Michelle is a graduate of the University of Arizona.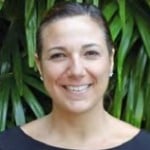 Rosa White, Founder and Chief Financial Officer, DRFortress
Rosa White is the Co-founder and serves as Chief Financial Officer of DRFortress, Hawaii's largest data center and cloud services provider. In addition to her financial management responsibilities, Rosa has served as Chairperson of the Board of Directors for DRFortress since the launch of the company in 2006 and provides strategic oversight of the Company goals and initiatives.
Under her leadership for the past 13 years, DRFortress has successfully completed multiple expansions and has grown DRFortress almost 10 times from the original amount of critical backup power capacity to meet customer's ever-growing demand in Hawaii.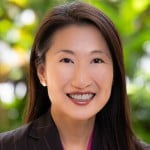 Moderator: Su Shin, Chief of Staff, Hawaiian Telcom
Su Shin was promoted to Chief of Staff in July 2018. A strategist, consultant and implementer, she provides strategic counsel to Hawaiian Telcom's president and leadership team, and manages and directs key projects and initiatives.
Prior to this, Ms. Shin, a seasoned senior strategic communications executive with more than two decades of experience, served as Executive Director of Marketing and Communications, responsible for all marketing execution and communications functions, including traditional/offline and online advertising, direct marketing, website management and development, social media, as well as strategic internal and external communications.
Ms. Shin joined Hawaiian Telcom in August 2013 as Executive Director of Corporate Communications, managing employee communications and public relations strategies and activities, with a focus on enhancing the company's brand reputation and improving employee engagement. Prior to this, Ms. Shin served as Senior Vice President at Bennet Group, providing executive leadership at Hawaiʻi's fourth largest public relations agency. In this role, she was responsible for developing and managing a team of professionals focused on providing strategic communications counsel to many of the state's most prominent companies.
Ms. Shin also has extensive utility and telecommunications experience at Waimana Enterprises and the Board of Water Supply as well as having served as a broadcast journalist for KHNL-TV, Hawaiʻi's NBC affiliate.
Ms. Shin graduated from McKinley High School before receiving her bachelor's degree from the University of La Verne in California.
Committed to giving back to the community, Ms. Shin currently serves as an active trustee for Pālama Settlement, a non-profit social service organization dedicated to improving the lives of keiki to kūpuna in the Kalihi-Pālama area. She also serves on the advisory council for the University of Hawai'i at Mānoa Outreach College, which offers year-round lifelong learning opportunities for traditional and nontraditional students.