Wahine Forum 2019 Information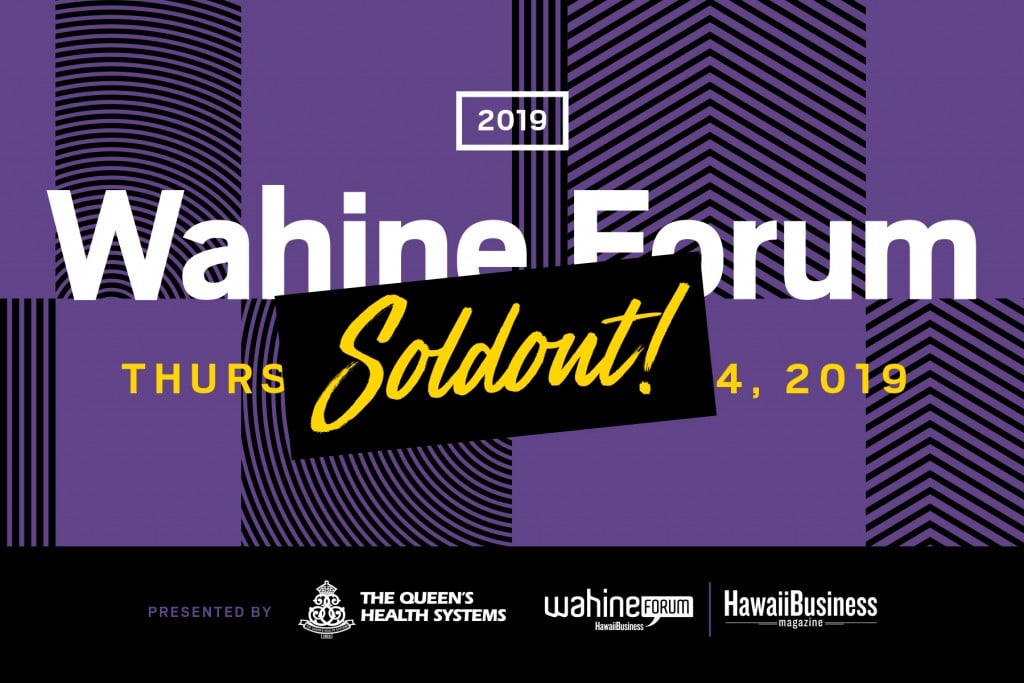 AFTERNOON WORKSHOPS
2:00 p.m. to 3:00 p.m.
Mid-Career Transitions: Trials, Tribulations and Lessons Learned
It is not uncommon to find yourself feeling stuck and ready for a change mid-career, but the thought of such a change can often be overwhelming. Whether it's transitioning into a new role within your company or transitioning into a new career path, there is a lot to consider. What risks are involved? During this session, experienced professionals share key takeaways and lessons learned from their mid-career transitions.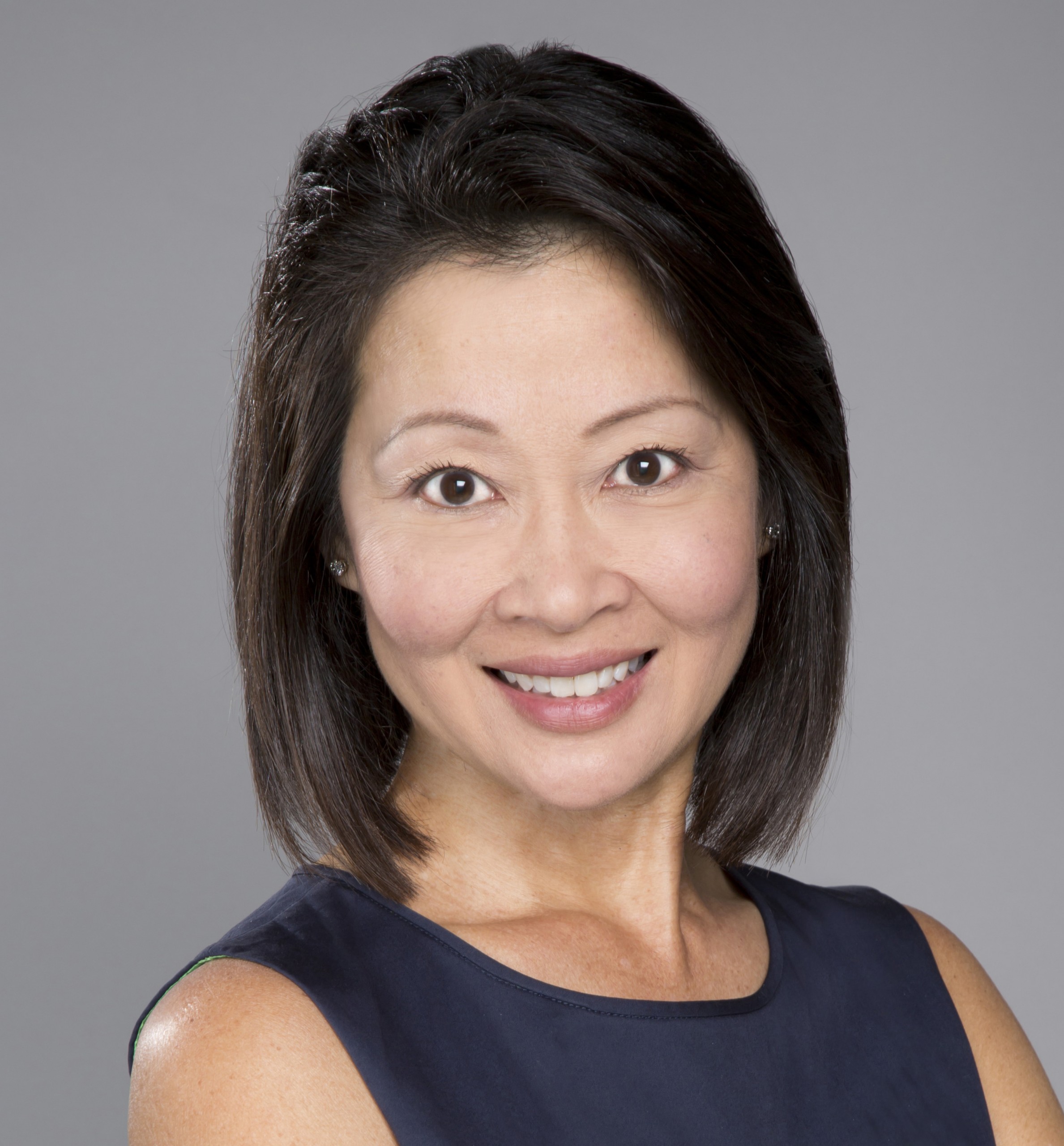 Susan Eichor, President & COO, aio
Susan is the president and chief operating officer of aio, a diverse family of companies, dedicated to living and promoting the unique values of Hawaii, its culture and its people. In addition, the aio Foundation is a nonprofit whose goal is to make Hawaii a better place, through programs that help young people become self-sustaining, community-minded individuals.
Prior to aio, Susan was part of the Verizon Hawaii leadership team and has also served as a strategic advisor for telecommunications companies in the Pacific.
Susan's current board service includes HPM Building Supply, U.S.-Japan Council, Blood Bank of Hawaii, Hawaii Bowl Executive Committee, Diamond Head Theatre, Island Pacific Academy and UH Shidler College of Business Advisory Council.
Born and raised in Honolulu, Susan holds a Bachelor's degree in Industrial Engineering from Stanford University and an MBA from the University of Hawaii.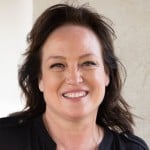 Nalani Jenkins, Chief Operating Officer, Lawson & Associates, Inc.
Nalani has over 30-years of business experience in management, finance and marketing and currently oversees 721's operating systems and programs, finance, and digital communication strategies. Her former experience as a commercial banker and financial analyst, Sr. VP of a public relations firm, and owner/manager of record labels and entertainment management companies provides a unique background from which to support 721's strategic vision and growth.
Nalani has a bachelor's degree in business from the University of Denver and is currently pursuing her master's degree in organizational leadership: strategic innovation and change. Nalani is a 2019 recipient of the esteemed O'o Award by the Native Hawaiian Chamber of Commerce, 2001 Pacific Business News 40 Under Forty business professionals in the State of Hawaii, a multiple Na Hoku Hanohano Award winner, and has been featured on the cover of Hawaii Business Magazine and MidWeek.
Since 2015, Nalani has been the Chief Operating Officer of Lawson & Associates, Inc.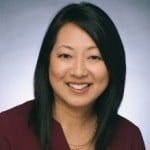 Ann Teranishi, Executive Vice President of Operations, American Savings Bank
In her role as Executive Vice President, Operations of American Savings Bank, Ann leads more than 150 teammates, delivering operational improvements to positively impact the bank's customer experience. Ann has been named to the Girl Scouts of Hawaii Women of Distinction, PBN's Women Who Mean Business and Hawaii Business' 20 for the Next 20. She is a current participant of the Omidyar Fellows and is on the boards of Catholic Charities Hawaii, the Chamber of Commerce of Hawaii, the Hawaii Cellular Therapy and Transplant Center and Hawaii Literacy. She serves as Hawaii Regional Chair of the U.S. Japan Council.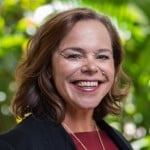 Moderator: Sunshine Topping, Strategic Leadership Executive
Sunshine Topping is a seasoned HR executive with nearly two decades of Human Resources experience. Most recently, Sunshine was the Vice President of Human Resources for Hawaiian Telcom. She previously served as Senior Director of Recruitment for Hawaiian Airlines, has held several management positions in Human Resources over the years. Hawai'i Business Magazine named Ms. Topping as one of 20 for the Next 20: Hawai'i's People to Watch in 2017. In 2010, Governor Neil Abercrombie appointed her to serve on his cabinet as the State's Director of the Department of Human Resource Development. Committed to giving back the HR industry and to the community, Ms. Topping currently serves as an appointed member of the State Workforce Development Board. She is a Board member for Ho'okua'aina, a non-profit organization that uses Hawaiian traditions of kalo (taro) cultivation to improve the lives of today's youth and build a health community, and the Native Hawaiian Legal Corporation. She also serves on the advisory board for the Patsy Mink Leadership Committee, and the advisory board for UH Shidlers MHRM program.