Wahine Forum 2019 Information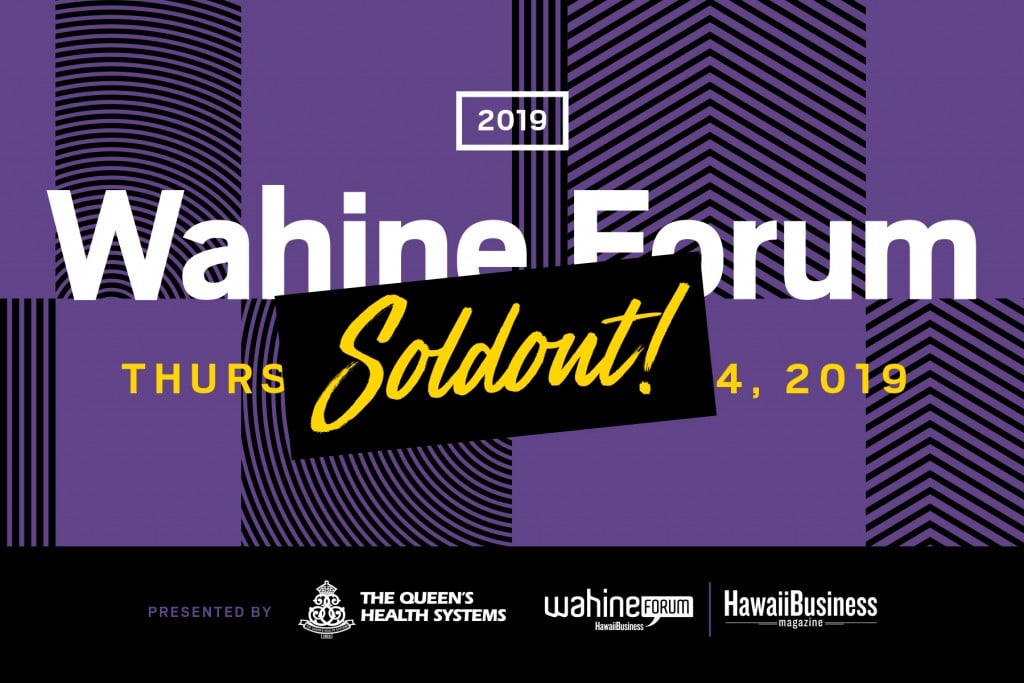 AFTERNOON WORKSHOPS
2:00 p.m. to 3:00 p.m.
Mompreneurs: How Do They Do It?
Being a mom and running a business is like having two full-time jobs. Both require time, energy and dedication. It's estimated that 1 in 3 women-owned businesses (or 4 million businesses) are owned by a mom. How do they do it? Local mompreneurs will share the truth about what it's like as well as insights on how to balance mom life and business life.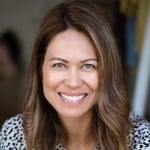 Tiana Gamble, Owner, Bikini Bird and Creative Designs Hawaii
Tiana Gamble is a mother of two, and a business owner of three. She began her career in sales and design working for Fox Racing, Billabong, and Olukai. She had 20 years in sales experience before she launched Bikini Bird, an e-commerce swimwear company, in 2011. A year later she opened a Bikini Bird brick and mortar in Kailua. All the while she still held a full-time job, a side hustle, and delivered her first daughter Zoe. In 2017, days after delivering her second daughter Loulou, she acquired Creative Design Hawaii, a merchandise and marketing company. As CEO of Creative Design Hawaii, Tiana relied on her intuition and experience to reposition her company and become an innovator in the local hotel industry.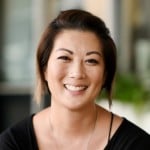 Allison Song, Owner, Allison Izu
Allison Izu Song is the owner and designer of fashion brand Allison Izu. Launched in 2008, Allison's overarching mission is to inspire and empower women through fashion. Designing for women 5'6″ and shorter, Allison is redefining the way women see and dress their bodies. She creates Elevated Basics for the modern woman, focusing on fit and function with understated sophistication. Every piece is made with her customer in mind—how she will wear it, care for it, and how the piece will inspire and empower her. Allison encourages women to #LiveYourLetter, a new, uplifting, and convenient way to shop her line. Framing body type in a positive light, every style is made to mix and match with other pieces from her collections to create an easy and elevated wardrobe that's comfortable and stylish. Find Allison Izu at Ala Moana Center, Level 3, Center Court by Neiman Marcus or online at AllisonIzu.com.
WEB AllisonIzu.com / IG AllisonIzu / FB AllisonIzuPetite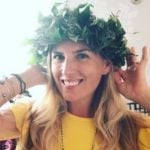 Amanda Corby Noguchi, Creative Director & Owner, Under my Umbrella, & Co-Founder, Pili Group
In 2009, Amanda launched Under My Umbrella (UMU) Inc. Less than a decade later, UMU has become one of the premier communications and event production companies in Hawaii. Though UMU continues to garner distinguished clients and national acclaim, it remains laser-focused on elevating the work of community-run organizations who seek to make the world a little bit better every day.
In 2013, Amanda founded Pili Group LLC, her most ambitious project to date, with life and business partner Chef Mark Noguchi. Pili Group is dedicated to creating a world of food with integrity. The diverse community of farmers, fishermen and other food artisans that Amanda is gathering together with her husband has earned Pili Group national attention for its role in preserving and uplifting native Hawaiian culture. Pili Group's newest program, Food Therapy®, is helping native and non-native people throughout Hawai`i rediscover their heritage through intimate, hands-on cooking groups.
Despite the national attention her work has garnered, Amanda maintains that her most important role is being a mother. In her free time, Amanda can be found in the garden, at the beach, or on the road with her daughters Elee and Aki, her husband Mark and their dog Malu.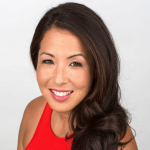 Moderator: Catherine Toth Fox, Editor, HAWAIʻI Magazine
Born and raised on Oʻahu, Catherine Toth Fox is the editor of HAWAIʻI Magazine, a Honolulu-based travel publication and digital platform. After earning a master's degree in journalism from Northwestern University, she worked as a newspaper reporter, journalism instructor, freelance writer and blogger—sometimes all at once. Despite all the jobs she's had in her career, her role as mom to her toddler son is the hardest but more rewarding.