Wahine Forum 2018 [PAU]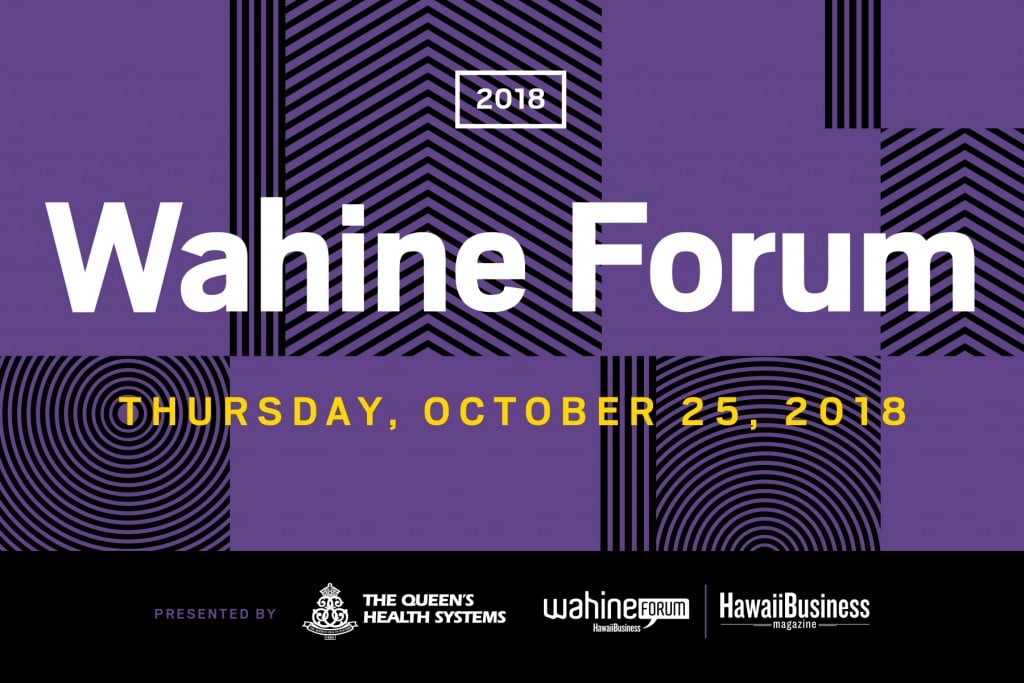 AFTERNOON SESSION
2:00 p.m. to 3:00 p.m.
South Pacific Ballrooms 1-2
Ms. Communication
There are some communication mistakes women generally make more often than men. Our panelists will identify these mistakes, provide solutions and share the skills necessary to communicate powerfully, effectively and with authority. Discover ways to project confidence and enthusiasm while building credibility.
Speakers:
Coralie Chun Matayoshi, CEO, American Red Cross of Hawaii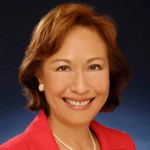 Coralie Chun Matayoshi is CEO of the American Red Cross Pacific Islands Region (Hawaii, Guam, Saipan). She previously served as a part-time District Court Judge for the State of Hawai, Executive Director of the Hawaii State Bar Association, and Trial Attorney for the U.S. Department of Justice Antitrust Division in Washington D.C. She is a graduate of Punahou School, University of California, Berkeley, and Hastings College of the Law.
Coralie served on the University of Hawaii Board of Regents for 5 years, and is currently on the Hawaii Visitors & Convention Bureau Board and Diamond Head Theater Community Advisory Board. A former Narcissus Queen and mother of three, Matayoshi was named by Pacific Business News as 2010 Businesswoman of the Year for nonprofits.
Linda Kalahiki, Senior Vice President & Chief Marketing Officer, UHA Health Insurance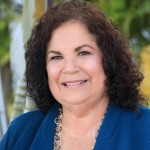 Linda Kalahiki is Senior Vice President and Chief Marketing Officer of UHA Health Insurance. She leads the Marketing Services and Worksite Wellness Services departments. Linda is responsible for planning and directing all aspects of UHA and its subsidiary, Hawaii Health at Work Alliance, strategic marketing, branding, and communications plans, including company donations and sponsorships.
Elisa Yadao, Senior Vice President, Chief Communications & Community Engagement Officer, HMSA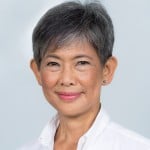 As a senior vice president and chief communications and community engagement officer, Elisa Yadao supports HMSA's purpose of improving the lives of members and the health of Hawaii. She provides thoughtful leadership of communications, community engagement, consumer advocacy, and brand management.
Grace Hao, President & Co-Founder, Coach Excellence School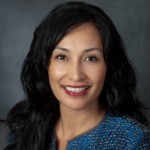 Grace Keohohou Hao is the President and Co-Founder of the Coach Excellence School. After being exposed to entrepreneurship her entire life, she is now grateful to be reaching leaders in more than 30 countries through her speaking, writing and educational programs. Grace loves being a devoted wife, mother of 8 amazing children and enjoys serving profitable corporations, educators, leading executives, entrepreneurs, and non-profit organizations.
Moderator: Lynelle Marble, Senior Director of Communications, Hawaii Community Foundation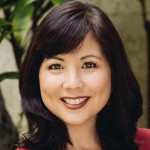 Lynelle Marble is the Senior Director of Communications at Hawaii Community Foundation (HCF), the state's leading philanthropic institution that stewards more 900 funds and distributes nearly $60 million in grants to nonprofits each year. In her 10 years of service at HCF, she has lead the strategic planning and implementation for the organization's year-long centennial celebration, developed an integrated communication plan for a major CEO transition, and managed HCF's brand positioning. Prior to joining HCF, she's worked in public relations and communications at Stryker Weiner & Yokota, the Fairmont Kea Lani on Maui, and Shriner's Hospital for Children.