Wahine Forum 2018 [PAU]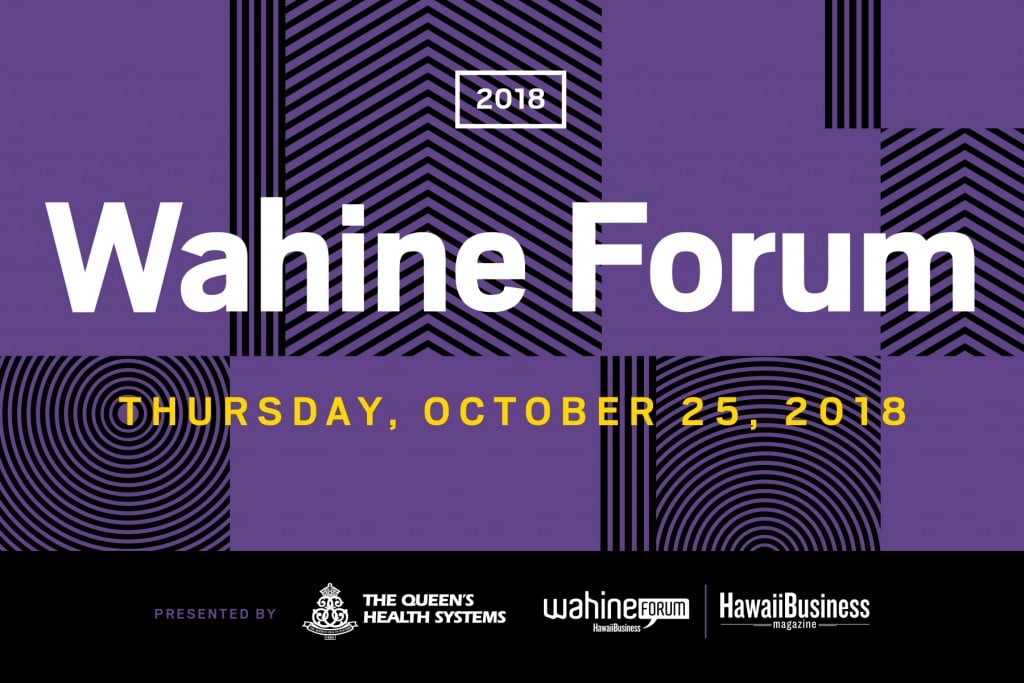 CLOSING GENERAL SESSION
3:15 p.m. to 4:30 p.m.
Speakers:
Justice Sabrina McKenna, Supreme Court, State of Hawaii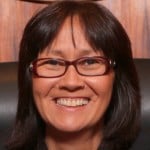 Sabrina Shizue McKenna has served as an Associate Justice of the Hawaii Supreme Court since 2011. She graduated from the University of Hawaii at Manoa (UHM) and its William S. Richardson School of Law (WSRSL), then worked as an associate at Goodsill Anderson Quinn & Stifel, Corporate Secretary and General Counsel to Otaka, Inc. (a Japan-based international business organization), an Instructor in Business Law at UHM's Shidler College of Business, and an Assistant Professor at the WSRSL. She became a state trial court judge in 1993, presiding over criminal, domestic violence, and civil cases, then served as Senior Judge of the Family Court on Oʻahu until her appointment to the Supreme Court in 2011.
Chief Susan Ballard, Honolulu Police Department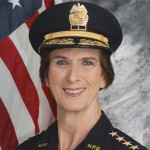 Chief Susan Ballard became the Honolulu Police Department's 11th chief and Hawaii's first female chief of police on November 1, 2017. She joined the HPD in 1985 and worked in a wide range of field and administrative assignments, including the Narcotics/Vice and Criminal Investigation divisions and Downtown-Chinatown patrol district. As a commander, she has led the Kaneohe and Kalihi patrol districts and the Finance, Training, and Central Receiving divisions.
Chief Ballard believes in the department's mission statement of Serving and Protecting with Aloha. She envisions the community and HPD working together to make Oahu safe for its nearly one million residents and five times as many visitors. Her priorities include rebuilding public trust, preventing and solving crime, and recruiting and retaining quality employees. She is also committed to expanding police programs for the young and elderly.
Born in Virginia and raised in North Carolina, Chief Ballard has a Master of Arts degree in health and physical education from Tennessee Technological University and a Bachelor of Science degree in health and physical education from Appalachian State University.
Bettina Mehnert, President & CEO, AHL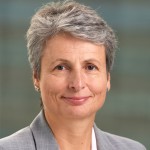 A respected visionary and leader, AHL's president and chief executive officer, Bettina Mehnert, FAIA, LEED AP is an indomitable force in the evolution and innovation in Hawaii's architectural sector. Her novel philosophy of practice blends IT solutions, firm culture, client cultivation, and community service as inseparable filaments of professional leadership, keeping her 72-year-old firm firmly faced towards the future.
In recognition of her unique management style and leadership, Mehnert has been honored with numerous awards and in 2016 was named a Fellow in the American Institute of Architecture (AIA), a prestigious honor held only by 53 architects in Hawaii since 1948.
In 2018, Bettina was appointed by the mayor as one of five commission members of the new Honolulu Climate Change Commission. As the only commissioned member with an architecture and engineering background, Bettina utilizes her expertise in the built environment to advocate for a new era of resiliency.
Elisia Flores, Vice Chairman & CFO, L&L Hawaiian Barbecue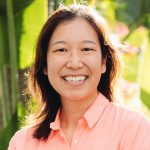 Elisia Flores is the vice chairman and chief financial officer for L&L Hawaiian Barbecue. Previously, she was the senior finance manager for the west region of General Electric's power generation services business and a corporate auditor at GE consulting on domestic and international audit assignments. Elisia is a member of the board of directors for American Savings Bank and in the community, she serves on board of Diamond Head Theatre, the Hawaiian Humane Society and the Hawaii Restaurant Association and on the advisory boards of the Patsy T. Mink Center for Business and Leadership, the KCC Culinary Arts Program, the UH Family Business Center of Hawaii.
Amanda Ellis, Executive Director, Hawaii and Asia-Pacific and Director of Strategic Partnerships, Julie Ann Wrigley Global Institute of Sustainability, Arizona University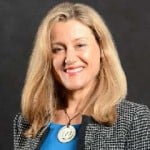 Amanda Ellis is the Executive Director, Hawaii and Asia-Pacific and Director of Strategic Partnerships for the Julie Ann Wrigley Global Institute of Sustainability at Arizona State University. She is an Adjunct Senior Fellow at the East West Center where, from 2016-2018, she served as Special Advisor for International Programs and Partnerships in the Office of the President on secondment from the New Zealand Foreign Ministry. Until March 2016 Ms. Ellis served as New Zealand's Head of Mission and Ambassador to the United Nations in Geneva and the Prime Minister's Special Envoy to Francophone Africa. From 2010 she was Deputy Secretary International Development and the first woman to head the New Zealand Aid Programme, managing an annual budget of over $0.6 billion. Prior to this, Ms. Ellis was Lead Specialist in the Poverty Reduction and Economic Management Group at the World Bank Group in Washington D.C., where she managed the World Bank President's Global Private Sector CEO Leaders Forum and led the Doing Business gender research project which created "Women, Business and the Law." While at the World Bank, she worked with the Economist Intelligence Unit to create the EIU Women's Economic Opportunity Index. Ms. Ellis also founded the International Finance Corporation's gender program, where she developed the first lines of credit for women entrepreneurs in Africa delivered through local banks. In the late 1990s she served in senior executive roles at Westpac Banking Corporation in Australia, including as Head of Women's Markets and National Manager Women in Business, growing a new business rapidly to over half a billion dollars in annual revenues within just three years.
Ms. Ellis is the author of two best-selling Random House books, Women's Business, Women's Wealth and Woman 2 Woman and lead author of five research titles in the World Bank Directions in Development series on gender and growth in Africa, the Middle East, East Asia and the Pacific. A founding member of the Global Banking Alliance for Women, Ms. Ellis is the recipient of the TIAW Lifetime Achievement Award for services to women's economic empowerment, the East-West Center Distinguished Alumni Award and the Columba College Distinguished Alumna Award and NZ Business Hall of Fame.
Ms Ellis serves on the advisory boards of FINCA International, the UN Women's Empowerment Principles, Friends of the East West Center, Hawaii Green Growth, the World Economic Forum Future Agenda Councils and the Council on Foreign Relations Advisory Committee on economic inclusion. She is a member of NZ Global Women and an honorary member of BPW International and Rotary International. Pacific Business News named Ms. Ellis one of ten 'women to watch' in Hawaii in 2017.
Ms Ellis holds a BA First Class Honors degree in French and Economics from the University of Otago, New Zealand, an MA degree from the University of Hawaii at Manoa which she earned on an East-West Center scholarship, an LTCL from Trinity College of London. She has completed executive education programs at Harvard Business School and the Kennedy School of Government, the Stanford Graduate School of Business and INSEAD, and the Asia Pacific Center for Security Studies Transnational Security Course for two star generals and civilian equivalent.