The Best of Startup Paradise 2018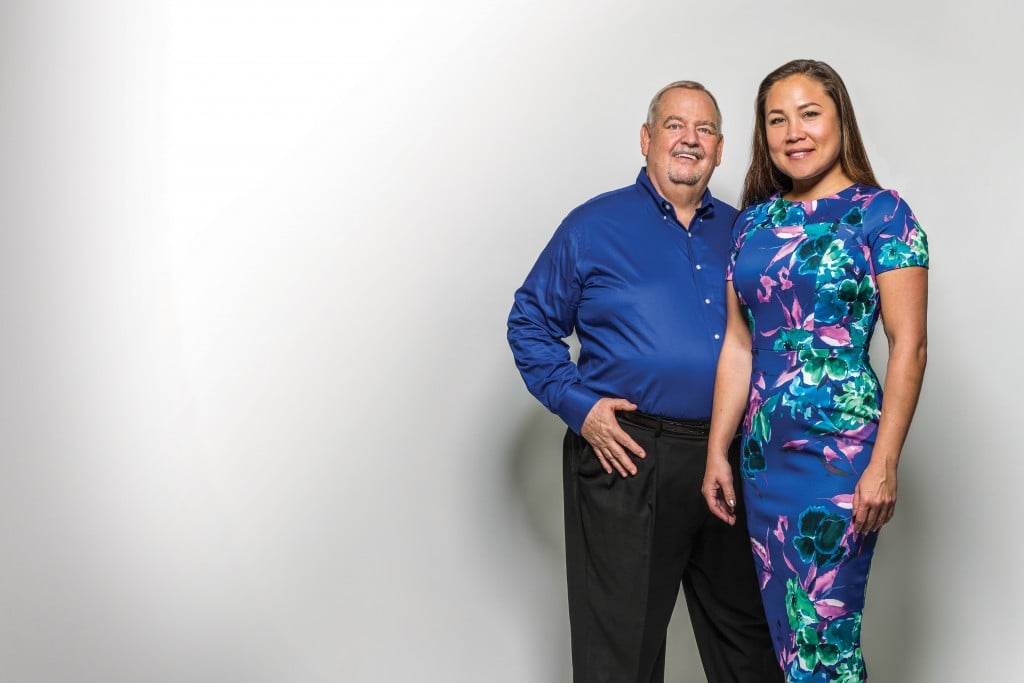 CPG (Consumer Packaged Goods) Entrepreneur of the Year
sponsored by drfortress
WINNER
Jim Reddekopp
Founder
Hawaiian Vanilla Co.

Hawaiian Vanilla Co. started as a way for Jim Reddekopp and his wife to build a family business together. Twenty years ago they were looking for a crop to start on their newly purchased property on Hawaii Island and Reddekopp's mother suggested vanilla.
"Our children are grown now and they're taking the lead," Reddekopp says.
He says Hawaiian Vanilla Co. is the first commercial vanilla grower in the U.S. and that it manufactures over 60 products at its mill in Paauilo, Hawaii, serving over 20,000 visitors a year.
Among its products are vanilla ice cream, extracts, vanilla beans, coffee, tea, sugars and salad dressings.
FINALIST
Dawn Anderson
Founder and CEO
bRAW Superfood Bar
Dawn Anderson was a chiropractor in Arizona before she attended culinary school. Just after graduat ing, she spoke with two women in Portland, Oregon, who had their own food company. That's when Anderson realized she was keen on entrepreneurship.
"I fell in love with nutrition and food and I started eating raw and became a vegan. I love all that sort of aspect and it really inspired me to learn more about food," she says.
She created bRAW Superfood Bar as a way to return to the way food used to be, she says, before chemicals and preservatives. This is why the bar is non-GMO, and gluten-, grain-, dairy- and soy-free. It is available in natural food stores around the country.
FINALIST
Isabella Hughes and Harrison Rice
Co-owners
Shaka Tea

Isabella Hughes is tired of all the non-Hawaiian brands that claim to be Hawaiian.
"In the 8½ years I lived on the continent and abroad, 95 percent of what I was encountering was Hawaiian in name only, and on the rare occasion you'd find something that was from Hawai'i, none of the ingredients were native species."
Insert Shaka Tea, started in 2016 by Hughes and her husband, Harrison Rice. Shaka Tea uses the native māmaki plant and fresh organic fruit purees. Using the native plant aligns with their goal to support Hawaii agriculture. In 2018 they'll launch new flavors and expand nationally.