The Best of Startup Paradise 2018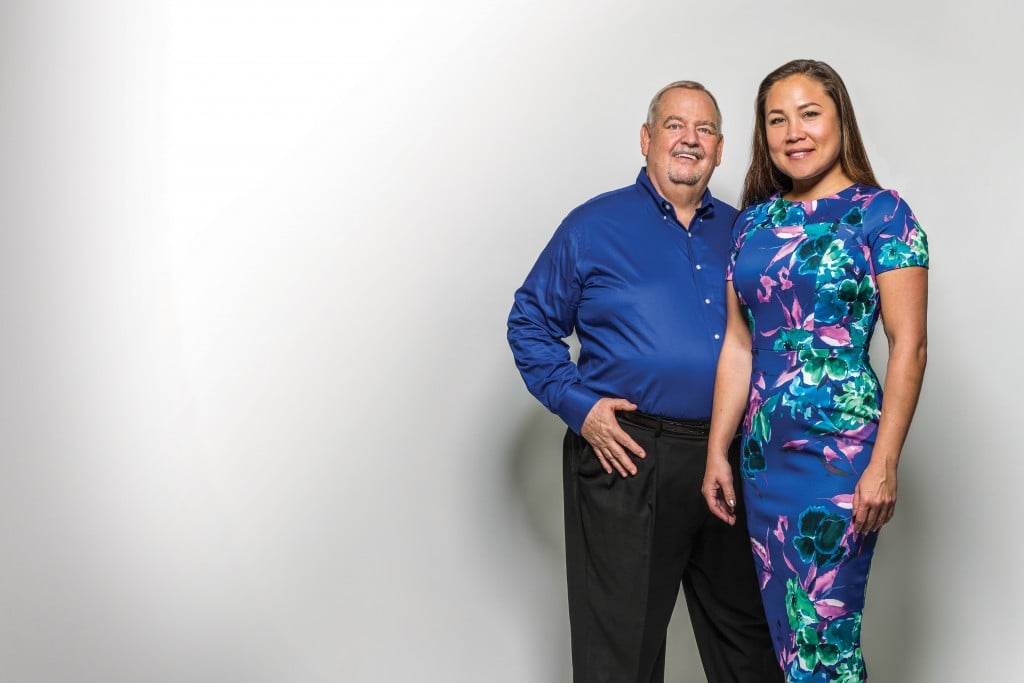 People's Choice

Startup
sponsored by Hawaii Business magazine
Chosen by the votes of the Innovation Community, this company is a model to others based on its successes, popularity and community support. (Winner to be announced at awards ceremony)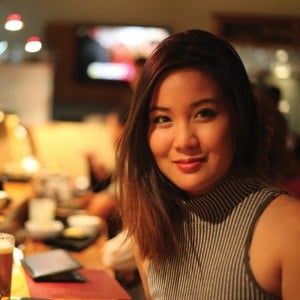 WINNER
Mylen Yamamoto
Founder, Cropsticks by Cropmade

Mylen Yamamoto got the idea for Cropsticks when she was on a flight to Asia and her chopsticks kept rolling off the tray table. "I thought, there has to be a better way," she says. That better way consists of a built-in stand that you simply snap off the sticks to use. She also makes Cropsticks from bamboo, a grass that regrows much quicker than trees.
Cropsticks went into manufacturing after Yamamoto hit her Kickstarter goal of $21,000. Later she raised another $235,000 from angel investors and has acquired big customers like Walgreens, Marriott and Disney's Aulani resort.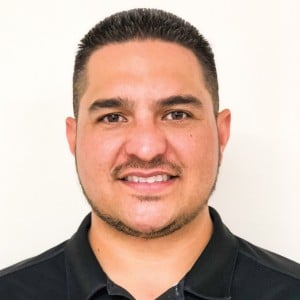 FINALIST
Blaine Apo
Founder, Maui Crisps

Maui Crisps was first created in the kitchen of a gas station that Blaine Apo was managing with his wife. Today, it remains a family-owned business though sales have grown to over 5,000 bags a month, and new products have been added like dried pineapple and banana.
"We're joining a product with a significant place. I've been supporting local farmers and vendors since the beginning because it's a huge must," Apo says.
He says it's important to support the families that support their business. A main focus is keiki sports teams, both through donations and working with them on fundraisers.
FINALIST
Kevin Tighe
co-founder and CEO (at right)
Mark Healey


co-founder,

Surf Shop Box

Kevin Tighe grew up in Maryland and was bitten by the surfing bug while spending summers as a child in Florida. That's why he understands the value of Surf Shop Box, a monthly service that sends subscribers apparel from surf brands.
"When I wasn't in the water, I was watching videos, looking at magazines, wanting the clothes. There are people who don't live on the ocean who crave surfing, sometimes more when you're not next to it," he says.
Surf Shop Box plans to expand to boxes for enthusiasts of other outdoor activities.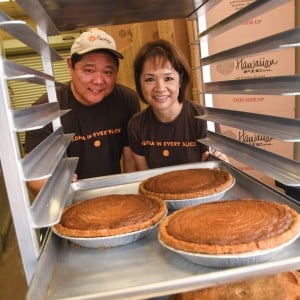 FINALIST
Joel and Jan Hori
Founders, Hawaiian Pie Co.

The Hawaiian Pie Co. is a family affair, with all three of Jan and Joel Hori's kids helping to run the business. And, says Jan Hori, "everybody else who works with us are friends who started out just to come and help and now they're with us on a regular basis."
Joel's father, Richard Hori, founder of Holy's Bakery Manoa in 1979, now works with Joel and Joel's son, Andrew, on developing new recipes. Andrew Chun-Hori is operations/production manager, Matthew Chun-Hori handles tech operations, Lindsey Chun-Hori covers marketing and Matt Spencer takes care of retail sales and social media.
"There's a love and passion for baking within the family and that creative energy shows in our product," Jan says.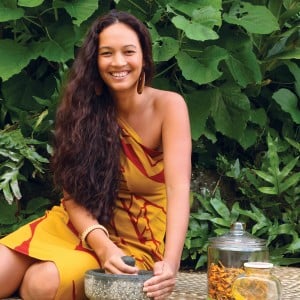 FINALIST
Mele Kalama-Kingma
Founder, Mamalani

After Mele Kalama-Kingma had her second child she noticed her odor became more pungent. At this time, two of her aunties were diagnosed with breast cancer and some scientists and others say aluminum – a common ingredient in antiperspirants – is harmful to your health.
"This was something I wanted to investigate, how to make my own deodorant using local plants and my knowledge as a Hawaiian dietitian," she says.
She developed Lokahi, an organic body powder, after remembering how her grandmother (the namesake of the company) used powder on Malama-Kingma and her cousins.
All Mamalani products are made by hand in Kailua, where Kalama-Kingma's family has lived for four generations.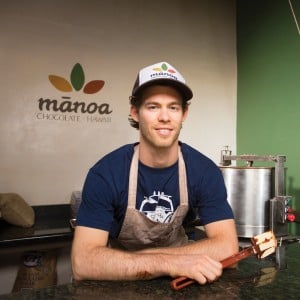 FINALIST
Dylan Butterbaugh
Founder, Manoa Chocolate

Manoa Chocolate guides the chocolate process from cacao seed to chocolate bar.
"We're lucky to be able to grow cacao in Hawaii because we're tropical. The majority of our local supply comes from Hilo, Hawaii," says Dylan Butterbaugh.
As a native of Kailua, Oahu, it's crucial to Butterbaugh that he maintains his business in Hawaii in an eco-friendly way. For instance, the bar's inner wrappers are biodegradable, says Butterbaugh, who majored in sustainable development at UH Manoa.
"I am not interested in moving to the Mainland because it's cheaper, and I feel it's important to develop a tree-based, value-added industry in the state."