The Best of Small Business 2018
22 local companies and business leaders who won this year's SBA Hawaii awards.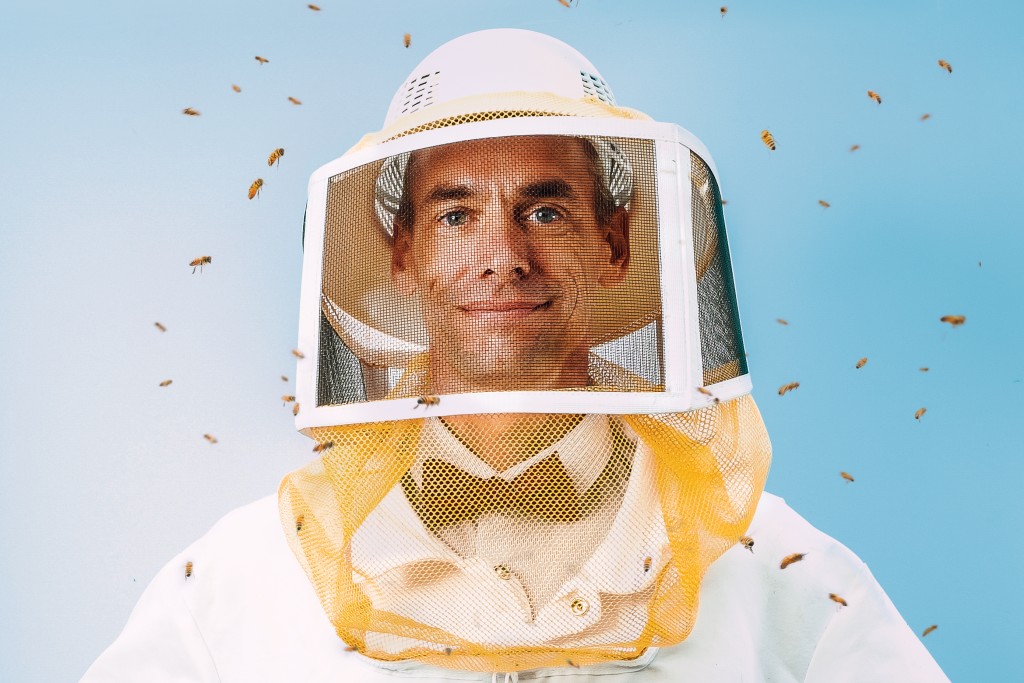 SBA Small Business
County Winners
County of Hawaii
PERSON OF THE YEAR
Paul Streiter & Angela Rey, Jackie Rey's Ohana Grill
Sponsor → Keene Fujinaka, Bank of Hawaii
Jackie Rey's Ohana Grill, named after the couple's daughter, received the TripAdvisor Certificate of Excellence in 2016. "Our quality of service and our quality of product makes us stand out from the other restaurants, I believe," Angela Rey says.
FAMILY-OWNED SMALL BUSINESS OF THE YEAR
Dawn Kanealii-Kleinfelder, Liko Lehua LLC
Sponsor → Kanoe Puuohau, Hawaii Small Business Development Center
Owner and CEO Dawn Kanealii-Kleinfelder considers Liko Lehua's two restaurants to be "very family oriented" and adds, "Everyone really appreciates the home part. When everyone comes here we treat you like family. Same thing with our staffing and employees."
ADVOCATE FOR MEDIA
Denise Laitinen, DLC Hawaii Media LLC
Sponsor → Judi Mellon, Small Business Development Center-East Hawaii
Laitinen moved to Hawaii Island in 1994 and has written more than 1,000 articles for Ke Ola Magazine and many other publications. She also blogs for real estate businesses and works as a social media trainer and marketing consultant.
County of Honolulu
PERSON OF THE YEAR
Chad Kobashigawa, Applied Computer Training & Technology Inc. dba ACTT
Sponsor → Hun ko, American Savings Bank
President Chad Kobashigawa says the company is one of the few combined IT specific training centers and contracted service providers in Hawaii. "I think all of ACTT's employees, partners and clients are valuable assets to our success," Kobashigawa says.
EXPORTER OF THE YEAR
Brian Michael Wyland, Hawyland Styles Galleries International dba Wy's Galleries
Sponsor → Angeline Shiroma, First Hawaiian Bank
The gallery in owner Brian Michael Wyland's hometown of Haleiwa features works by more than 30 artists. "Each artist that we have does their own unique style of work, so we don't have two artists that create the same style," Wyland says.
FAMILY-OWNED SMALL BUSINESS OF THE YEAR
Judith Sakamoto & Michael Sakamoto Jr., Eight Point Distributors Inc.
Sponsor → Derick Tam, Hawaii National Bank
This company has specialized in distributing ice cream and frozen foods throughout the Hawaiian Islands since 1975. Its mission is to provide customers with quality products and excellent service in the simplest manner.
YOUNG ENTREPRENEUR OF THE YEAR
Charlie Li Jen Chang, Tea Boss Inc.
Sponsor →  Israel Avilla and Misha Myung Pak, American Savings Bank
This café, with the motto "Drink tea like a boss," blends flavors and ingredients to create healthy and fun beverages. CEO and President Charlie Li Jen Chang says the company stands out from the bubble tea trend by offering a more authentic local menu.
ADVOCATE FOR BUSINESS AND INDUSTRY
Scott Morita, Morita Orthodontics
Sponsor → Warren Altona and Reid Hinaga, Bank of Hawaii
When dentist and orthodontist Scott Morita isn't working at the family business, he is giving back to the community by volunteering as a teacher at the dental residency programs at The Queen's Medical Center, Lutheran Medical and the Waianae Coast Comprehensive Health Center.
ADVOCATE FOR MEDIA AND JOURNALISM
Howard Dicus, "Sunrise" Reporter, Hawaii News Now
Sponsor → Naomi Masuno, Bank of Hawaii
Howard Dicus is the business reporter and "chief explainer" for the morning show, "Hawaii News Now: Sunrise." "I was really lucky to find something worth doing so young and I still like it as much as I did then," he says.
County of Kauai
PERSON OF THE YEAR
Maris Isabel MaNzano, Verde Restaurant LLC
Sponsor → Jennifer Marcil and Lisa kobayashi, Bank of Hawaii
The Mexican restaurant uses fresh produce and local suppliers and offers vegetarian and gluten-free options. Owner Maris Isabel Manzano says to celebrate the business's 10th anniversary, proceeds from its kalua pork burrito and ahi poke nacho special went to the staff.
County of Maui
PERSON OF THE YEAR
Luciano Zanon & Chantal K.H. Zanon, Bella Venezia Catering LLC dba Kula Bistro
Sponsor → Bill Russell, American Savings Bank
This Maui restaurant headed by chef Luciano Zanon serves a wide variety of local, American and Italian food. "I do not believe in advertisement," says Luciano. "My advertisement I believe is right on the plate: the freshness and the consistency."
FAMILY-OWNED SMALL BUSINESS OF THE YEAR
Brian Bowers, Artistic Builders Corp.
Sponsor → Leland K. Kahawai, First Hawaiian Bank
Founded in 1997 on Maui, the company has expanded to Honolulu, Kauai and Hawaii Island. President Brian Bowers says, "We really work hard to try to focus on making everybody come together as a team … and have success in the project."
YOUNG ENTREPRENEUR OF THE YEAR
Kathryn Dahm & Emily Kunz, Choice Maui LLC dba Choice Health Bar
Sponsor → Kelli Myers, Central Pacific Bank
Choice Health Bar won the Aipono Restaurant Gold Award for Best Healthy Fare in 2017. Managing member Emily Kunz says her team feels it plays "an important role for Lahaina to have fresh healthy food right in the middle of town."
ADVOCATE FOR MINORITIES
Maria Katrina "Kit" Zulueta, Kit Zulueta Productions LLC
Sponsor → Helen Giron and Karen Siangco, First Hawaiian Bank
Kit Zulueta is a hands-on owner who specializes in photography, graphic design and web development. Her company also helps its clients with fundraisers, birthday parties and product launching – she'll even cook, bake and sell tickets for client events.
— By Bianca Smallwood
Winners will be recognized at the 31st Annual SBA Awards & Editor's Choice Awards luncheon on Friday, May 4 at the Prince Waikiki. Click here to purchase tickets.