The Best of Small Business 2018
22 local companies and business leaders who won this year's SBA Hawaii awards.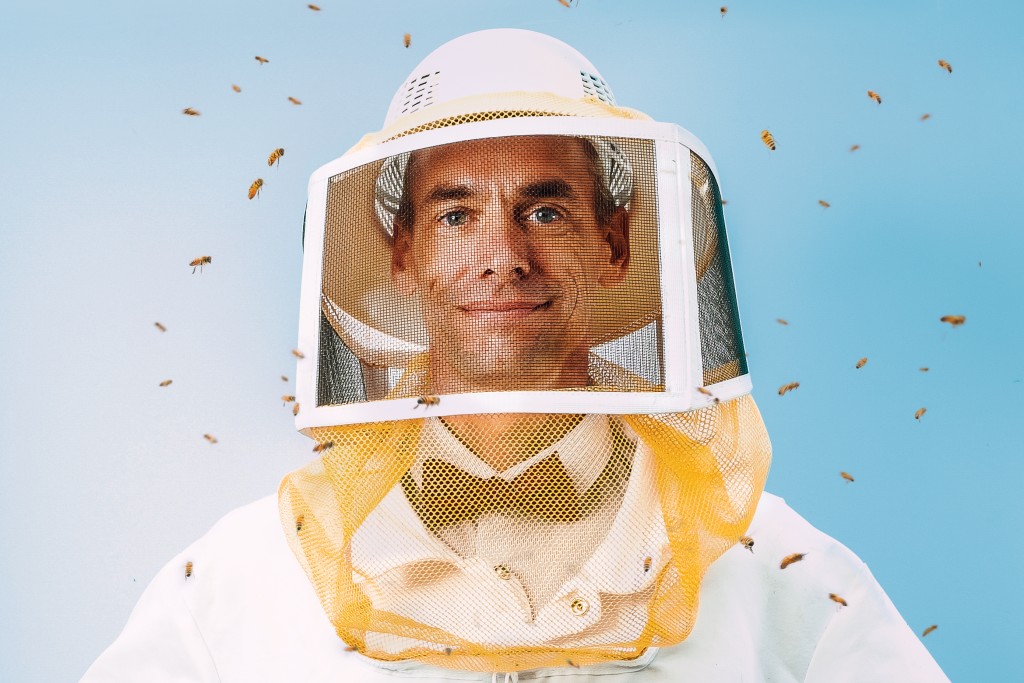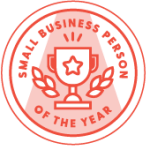 Reginald
G. Perry
Barbers Point Aviation Services
Sponsor → Martha Camacho, First Hawaiian Bank
When he was a child,
Reginald G. Perry
would accompany his mother to her job at the Navy-Marine Corps base across the street from the Barbers Point airfield.
When she went to work she would cut me loose. In those days you could do whatever, and I would hang out at the fence line that's right next to where I lease from right now," he says.
Perry is the founder and owner of Barbers Point Flight School and Barbers Point Aviation Services, which sit on property he leases from the state.
His mother worked for the Navy-Marine Corps Relief Society for 47 years, ending up as the Honolulu director, and his father retired from the Oahu Sugar Co. after 45 years and served in the Air Force for six. "Regi" grew up on an Ewa sugar plantation right outside of Barbers Point, where he would watch planes fly over his house.
"I would try to shoot them down with my BB gun," he recalls. "I just liked airplanes. I always had a connection to the airfield."
What solidified his lifelong interest in aviation was a tour of Braniff International Airways headquarters with his dad in 1977. He was 11.
"I was sitting in the cockpit and I got to hold the controls and everything and that just sealed the deal," he says.
So it felt natural when he pursued his pilot's license at age 16 and began flying for a handful of airlines. He also joined the U.S. Army National Guard at 17, which later led to two 18-month deployments to Iraq.
Before retiring as a major in the Guard, his regular schedule was two weeks in Germany followed by two weeks in Hawaii, for eight years. Perry thrived under this hectic timetable, and that mindset helped him persist in creating his two businesses.
"His work ethic is all work, no sleep," says Jaris Slora, a line service technician at Barbers Point Aviation Services who has known Perry since Slora was a child. "He's the type that puts meaning to, 'If there's a will there's a way.' If he wants something done, he'll find a way to get it done."
In 2010, Perry started his flight school, which helps aspiring pilots get flying time and earn their FAA certification. That complements his main business, BPAS, which started the following year at Kalaeloa Airport, formerly known as Barbers Point Naval Air Station.
Things progressed slowly for BPAS at first. Perry had cashed out his 401(k) and he and his wife maxed out their credit cards to get it started. But Perry survived the rough take-off, relying on one of his greatest strengths: Years of flying experience had taught him what pilots need and want from airports.
"I had the best of both worlds because I know what's happening in and outside of the cockpit. Just by going to all the continents and flying troops and foreign allies, it made me realize that maybe I could do that back in Kalaeloa," he says.
Perry won a contract from the state to sell a fuel used by small airplanes. He sold the fuel and bought his own fuel truck. Then he bought fuel for bigger aircraft, even though none were then flying into Kalaeloa Airport.
"It was a leap of faith for me. The airport was kind of depressed. It's a perfect airport for large aircraft but it was underutilized," he recalls. "The problem with it is that it doesn't have underground plumbing, so I don't have the luxury like the airport in Honolulu to get fuel right from the ground. So that's what made it complicated."
However, complications don't deter Perry. In fact, the motto at BPAS is hiki no – "can do."
"His strengths are his persistence and perseverance," says Martha Camacho, senior VP and area manager at First Hawaiian Bank, who has worked closely with Perry on his financials. "He doesn't accept 'no' that easily – and will continue to push for understanding or to find ways to turn it into a 'yes.' "
Buying the fuel truck was a big initial investment. The next challenge was acquiring customers who had no familiarity with BPAS or Kalaeloa Airport.
"It's not an easy transition. They don't just take a leap of faith and come to the airport," says Perry. "Pilots were always apprehensive because you've got the billionaire in the back and the last thing you want to do is land and say, 'They don't have fuel, they don't meet our requirements.' It was slow-going before the pilots could dive in and give us a try."
Traction accumulated from good relationships Perry made with pilots from decades of flying with the military.
"You could definitely say he's Mr. Aloha," Slora says. "He's the type of guy who goes out of his way to help you."
Perry also built relationships with Four Seasons, which operates a resort at Ko Olina, and Aston Hotels and got the word out that BPAS is available for both domestic and international flights, 24/7.
"After that it was just a little bit of luck and getting my A-team, which wasn't easy. I fired a lot of people along the way because I used to just hire with my heart, but I finally got it nailed down. Twenty-nine employees, so we got all the right employees working for us; good people with good judgment," Perry says.
BPAS is a fixed-base operator, meaning it provides a full range of services and amenities for pilots and their aircraft. Perry attributes his success, in part, to those services. Another factor: Kalaeloa is less crowded than Honolulu's Inouye International Airport.
"You have to be able to sell the whole package. From the time the plane lands they need to be marshaled into the parking spot, we need to provide ground power for them so they can shut down their engine, we provide lavatory service, and we cater the airplanes," he explains.
"Everything we do is service with aloha."
— By Jackie Perreira
Winners will be recognized at the 31st Annual SBA Awards & Editor's Choice Awards luncheon on Friday, May 4 at the Prince Waikiki. Click here to purchase tickets.