West Oahu Magazine 2018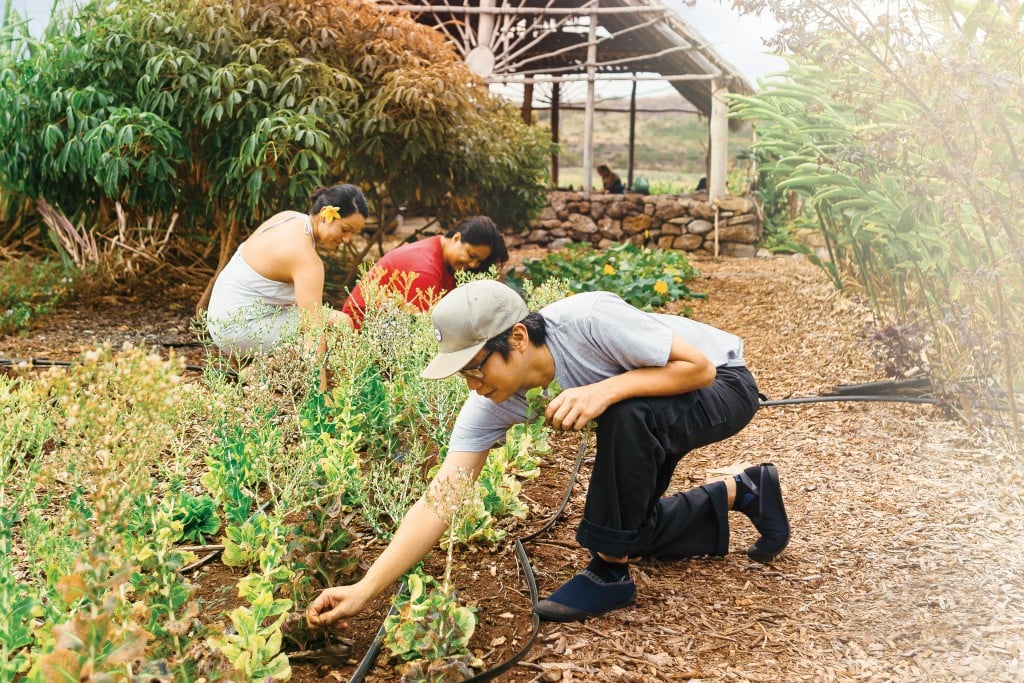 West Oahu's Big Promise
It's All Right Here
By Powell Berger
Remember back when you were a little kid and that playground seemed so big, the slide so steep and scary? And then you grow up, go back to that playground, and wonder what happened? When did they replace that big slide with this little one? Where's the rest of the playground? You realize, of course, that you grew up, but your perceptions, your memory of that playground stayed the same.
Today, that's West Oahu. Sometimes people think of it as that place we knew back in the day, when lots of folks didn't drive past the power plant, when Kapolei was a dream, and then it was this new town in the middle of nowhere. Those memories stack up with our VHS tapes and first Walkman — nostalgic and sometimes fun to look back on, but not at all grounded in today's reality. Today's West Oahu is a bustling community with its own distinct character and camaraderie. It's not the second city, as some tried to define Kapolei back in the day. Nobody in West Oahu wants to be second. Who does? It is its own place —unique, multi-faceted, and anchored in what it's always known best: its keiki, its aina, and its capacity to get-it-done, whatever the obstacle or the challenge.
All the stories told in this issue of West Oahu share a common theme: the west side's secret sauce of dreaming bigger, finding a way when others might think they're down for the count. While the rest of the island was strategizing and scheming about development, rail and other issues du jour, West Oahu looked ahead, figuring out what the community needs and how to create it.
Right under our noses and without us really looking, the healthcare landscape of West Oahu transformed, bringing state-of-the-art care and opportunity to the Leeward Coast. Read about Vicki Trinidad, an Ewa resident who remembers going to the plantation hospital for care now gets her asthma treated at Queen's Medical Center–West Oahu — no wait, top-shelf care, cutting edge diagnostics all just a few short miles from her home. Up the coast, Waianae Comprehensive Medical Center clinics treat students right in their schools, no need to go up the hill anymore. When a student wants to play sports, they go to the clinic, get the physical, take the form home for a signature that night, and they're on the field the next day The barriers to entry melt away, and the kid is on the team.
From Kapolei to Waianae, the beating heart of the coast lives in its schools, the safe place for young people to not only learn, but find themselves, their passion and their dreams. Now those schools are teaming up with farmers and various land-based groups, getting their hands in the dirt and watching what happens when a tiny little seed is tended and nurtured. Don't water it and it dies; keep a close watch on it, give it what it needs, and it thrives. The message isn't lost on these kids or their educators. "Growing kids and vegetables, that's what we're doing here," as Kamaile Academy's Food Corps worker likes to say; tend the crops, nurture the kids and both will thrive.
It's a whole community, steeped in its rich history and tradition and looking ahead to opportunity and its future.
The opportunities are at every turn, ripe for cultivating and nurturing. Ko Olina — once a distant notion some thought crazy in those early days — is now a vibrant resort community, bringing jobs and opportunity to the coast. Now a reality, UH West Oahu takes home-grown kids and puts them on track for an education and a future, whether on the coast, in the islands, or on the mainland.
West Oahu isn't simply the pieces and parts of different interests or different businesses, it's a whole community, steeped in its rich history and tradition and looking ahead to opportunity and its future. Education, business and health care on the coast stand shoulder to shoulder with the rest of the state. Agriculture and preservation are integral parts of everyday life in the community. It's all right there, happening every day, and like the grown up remembering that playground, it's now our kuleana to see it for what it is, celebrate it, and do what the people of West Oahu do well: dream bigger, communicate with each other, and find the solutions when the obstacles pop up. Folks in West Oahu don't need to trek to town to get the good stuff. It's all right here on the coast, a few short miles from home and it's only getting better and better.