West Oahu Magazine 2018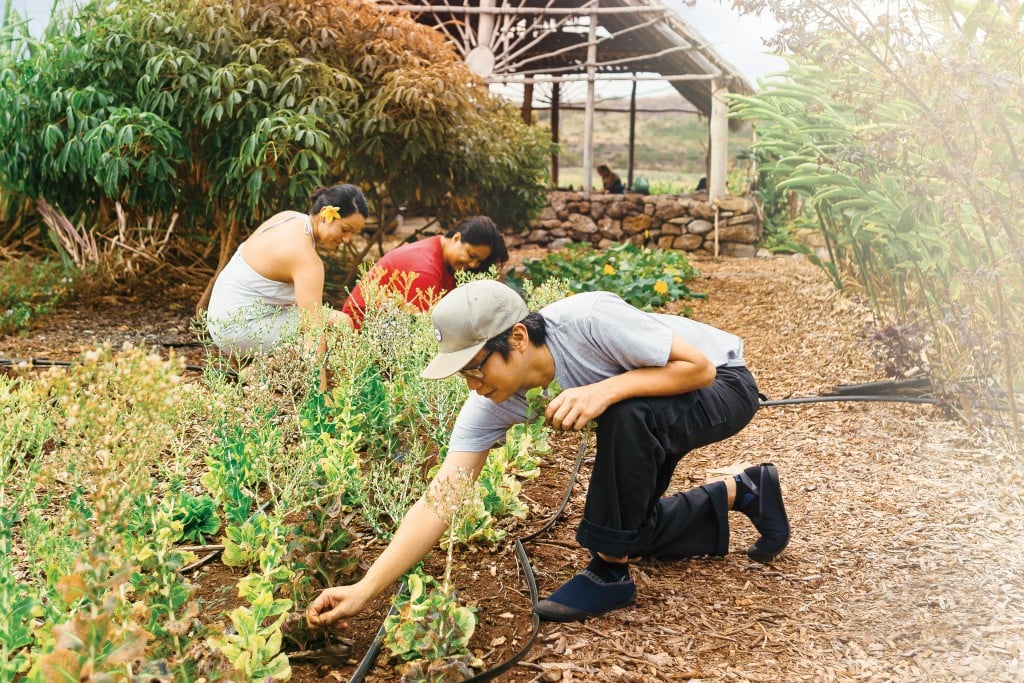 Elliot Mills
The head of Disney's Aulani—and Kamehameha Schools' newest trustee—on growing up, giving back and why West Oahu matters
By Gail Miyasaki
The distance from rural, windswept Hamakua on the Hawaii Island to West Oahu's sunny beachfront destination hotels is much greater than miles for a good many local folks. Not so for Hilo-born Elliot Mills, who spent his childhood in Hamakua's rugged outdoors and is now vice president of hotel operations for Disneyland Resorts and Aulani, Hawaii's first-of-its-kind Disney Resort and Spa in Ko Olina. In this role, this local boy also oversees all operations for Disney's Anaheim, California properties, including Disney's Paradise Pier Hotel, Disney's Grand Californian Hotel & Spa and its first, Disneyland Hotel, which opened in 1955.
Island roots
"(It) was a fantastic place to grow up, I had the freedom to explore the outdoors. With the influence of my parents and grandparents, I had an upbringing that was rooted in Hawaiian values," recalls the Saint Joseph's High School graduate of those early years in rural East Hawaii. "My ohana—my parents and grandparents—shaped me into the person I am today. They instilled in me the foundational values of hard work, integrity, loyalty, humility and the importance of giving back."
Heading off to University of Hawaii at Manoa as an education major, following in the footsteps of his mother, Mills did not have hospitality on his career radar because it "wasn't a big industry in Hilo when I was growing up." As many students do, he worked his way through college in the visitor industry.
"I discovered it was something I really enjoyed. I appreciated the camaraderie with my associates, and I always had a great time interacting with guests and creating memorable experiences for everyone who visited," says Mills of the hands-on experience and time spent early on learning the industry. By his sophomore year, his interest was piqued enough to change his major to business. Entering Manoa's internationally recognized School of Travel Industry Management, he earned his bachelor's degree in 1993 and has since completed the Cornell Hospitality Management General Managers Program.
From busboy to boardroom
Over the years, Mills would gain nearly 25 years of experience in Hawaii's hospitality industry. "I learned the business from the ground up," he says. "I got a good sense of the field as a busboy, waiter, banquet houseman and valet."
As Mills rose through the ranks in Hawaii's hotel industry, his experience grew to include various executive and resort management positions on Kauai, Maui and Oahu. He was general manager at the Outrigger Reef on the Beach hotel in Waikiki and served as general manager at the Kauai Marriott Resort. Joining Disney in 2010 for the development of Aulani became a homecoming of sorts for Mills.
"Looking back, that solid foundation has allowed me to apply those same core Hawaiian values to Disney's vision for an authentic family vacation steeped in Hawaiian culture. An alignment with vision and values makes for a great place to work," says Mills who helped lead the development of "the culture and values in which Aulani Cast Members thrive."
From creating job opportunities in West Oahu to reaching out to Native Hawaiian leaders, Disney, renowned worldwide for its fantasy creations of magical kingdoms, has won praise for taking steps in the right direction to respect its unique environment.
But Aulani also reflects the effort made to honor Hawaiian culture, such as its thatched-style roofs and lashings on crossbeams in its architectural and construction details. Its lobby and other public places immerse visitors with Hawaiian themes by including the work of local artisans and cultural experts, including Makaha-born Solomon Enos, whose panoramic mural, the centerpiece of the resort's Makahiki Restaurant, depicts a thriving Makua Valley, Waianae's traditional breadbasket of the Leeward coast.
According to Mills, giving back to the community also reflects Aulani's commitment to causes and organizations meaningful to the West Oahu community. Aulani donated $20,000 to Polynesian Voyaging Society that enabled 75 West Oahu students and their family members to attend the multi-day Mālama Honua Fair & Summit in honor of Hokulea's homecoming in June 2017. In 2016, in honor of its fifth anniversary, the resort gave $25,000 to Friends of Hokulea and Hawaiiloa, a nonprofit that supports the ancient Hawaiian arts of canoe-building and non-instrumentation wayfinding navigation.
Under Mills' leadership, Aulani has been honored as Travel + Leisure 2014 World's Best Award for the Top Hotel for Families in the US and Fodor's Travel 2014 World's Top 100 Hotels and Top 12 Beach Getaway Hotels.
With more than 1,800 Cast Members (as staff is called) from across Oahu, Aulani makes an impact on Hawaii's economy as one of the largest employers in Leeward Oahu. Mills says "the most rewarding part about being a leader at Aulani is creating a culture where people can thrive and improve their lives each day…because of the environment we've created together. I see them grow into thoughtful, strategic business men and women who will become the next generation of leaders in our community."
In his six years at Aulani, Mills himself has emerged as a knowledgeable leader in West Oahu. Through his community service activities, he has his hand in health care, philanthropy and hospitality as a board member for Hawaii Pacific Health, Kapiolani Women and Children's Hospital, HMSA, Hawaii Visitor's and Convention Bureau, and Hawaii Community Foundation. On October 1st, he was appointed by the Hawaii Probate Court to begin a five-year term as Kamehameha Schools' newest trustee.
In a statement announcing Mills' appointment, Board chair Micah Kane said that Mills "will bring vast knowledge and insight to our organization. Aulani is a major employer on the Leeward Coast of Oahu, so he will add unique community perspective as we continue to implement our strategic plan."
Here's why West Oahu
According to Mills, West Oahu is home to the largest population of Native Hawaiians on Oahu. More than 65,000 people of Hawaiian ancestry reside there—about 27.8 percent of the area's population—and comprising about 19 percent of Oahu's (Honolulu County) total Native Hawaiian population, according to the 2015 American Community Survey of the US Census.
Developed at the bequest of Princess Bernice Pauahi Bishop to educate children of Hawaiian descent, Kamehameha Schools (KS) operates four preschools in West Oahu. Through a variety of partnerships with educational and community collaborators, including charter schools and literacy enhancement programs for public school students, it is the largest private contributor to Hawaii's public school system.
University of Hawaii West Oahu, one of two four-year UH campuses on Oahu (the other is Manoa), is also a partner and recipient of generous funding from Kamehameha Schools. Its Aina-Based Education Department, for example, is a major funder of research and program development in UHWO's Sustainable Community Food Systems. Working with Waianae's MAO Farms, the program aims to train local students committed to food security "to enhance the state's economic development, preserve environmental quality, and ensure the long term health of the state's population, particularly for the Native Hawaiian and Pacific Islander community," according to its website.
The possibilities in West Oahu are both promising and diverse, says Mills. Success at Aulani over the last six years, "combined with the exponential growth and development plans within Ko Olina, points to a great opportunity for West Oahu to continue to flourish as a sought-after Hawaii destination," he adds.
"The brands Ko Olina is attracting offer an incredible opportunity for everyone living on the west side, including quality employment right here in their own community. The Hawaiian community is especially strong in West Oahu, and opportunities for careers that showcase our rich culture continue to rise, which is especially exciting to see," he says.
Through his roles in both Aulani and Kamehameha Schools, Mills sees opportunity to "help advance the culture" and to return to his family roots. "I believe both (organizations) will have a long-lasting impact on the lives of children and families in the Hawaiian community."
The Hawaii Island boy, who once wanted to give others the gift of knowledge as an educator like his mother, has come full circle. "I see my work at Aulani—and also at Kamehameha Schools—as the best possible way to give back to Hawaii. This important work is my opportunity to ensure that our home remains a place that my children—and my children's children—will be proud of."