West Oahu Magazine 2018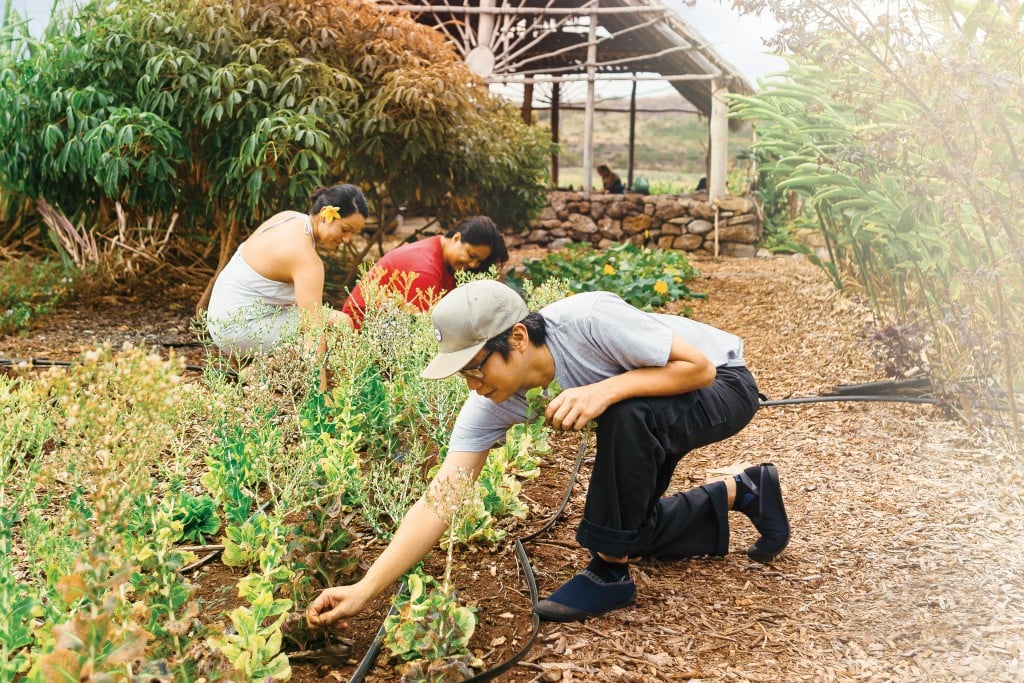 On Your Mark. Get Set. GO WEST!
Sports events and teams help to fill hotels in West Oahu.
By Cathy Cruz-George
As hotels in Kapolei and Ko Olina court one of the fastest-growing niche of travelers – athletic teams – they offer hotel perks and proximity to sporting facilities in West Oahu.
Location is a major selling point. "Kapolei is convenient for teams to travel to games without fighting the two-hour commute time from Waikiki," says Leslie L. Cho, director of sales for the Hampton Inn & Suites in Kapolei, which opened in September 2016. "In the past, some of these sports teams would get up extra early to leave Waikiki hotels and get to their games on time."
Convenience still wins over off-island sports teams, even if their boosters clubs might be drawn to the "lure of Waikiki," says Milton Lafitaga, sales director of the 180-room Embassy Suites by Hilton Oahu, which opened in September 2017.
Traditionally, West Oahu hotels have catered to: Executives doing business at Campbell Industrial Park; participants of the Rim of the Pacific exercises; luxury vacationers from Asia, Europe and the U.S. Mainland; golf enthusiasts; and high-profile athletes in the Pro Bowl.
The arrival of Hampton Inn and Embassy Suites has changed the clientele. West Oahu now is "starting to see a lot of interest in team sports, especially from the Neighbor Islands and international teams," Lafitaga says. "There are soccer events in Waipio, baseball and tennis tournaments in Central Oahu, swimming in Mililani, and many other programs."
Embassy Suites offers guests spacious units and free breakfast buffets. In the evenings, complimentary cocktails and healthy pupus are on the house. Room rates at the Embassy Suites run around $200 per night.
About a mile away from the suites, the 175-room Hampton Inn & Suites Kapolei also serves complimentary breakfasts. The main draw, however, is the hotel's walking distance to 24 Hour Fitness and Ka Makana Alii shopping center, home of more than 100 stores and eateries. Room rates at the Hampton Inn are about $200 per night.
Further west in the posh neighborhood of Ko Olina, the 370-room Four Seasons Resort Oahu boasts a championship golf course, running and walking paths, and lagoons made for swimming – idyllic for active guests who spend upwards of $500 per room.
The Four Seasons played a key role last September in the first-ever Race Ko Olina, a two-day event featuring a triathlon and 1K race for kids, a sprint triathlon for seasoned athletes, and shorter races for leisure walkers and runners. BOCA Hawaii and Ko Olina Beach + Sports Club co-sponsored and organized the event, which drew about a thousand people to the resort area that weekend.
"We were touched to see Four Seasons executives at the start of the race, at the awards, and at the breakfast buffet they arranged for us participants," says Margot Sakazaki Speck, a Waikiki resident and a frequent guest of Ko Olina hotels. She completed the 10K, and her husband, Mark, ranked high in his age group in the sprint triathlon. Their two sons also participated in kids' programs led by hotel staff.
The sports-oriented family is an example of the changing shift in visitors to West Oahu. "We love Ko Olina Resort because it's an escape from the congestion of our Waikiki neighborhood," Sakazaki Speck says. "My relatives on the West and East Coast Mainland have been spending the winter holidays at the Four Seasons, so it's become a family-gathering place."
Four Seasons Resort's executives are excited about the possibility of more sporting events in 2018. "We think hospitality on this side of the island is very special and is true to the spirit of aloha," says Joseph Hodnette, director of human resources for the Four Seasons and an athlete himself. "We're enthusiastic about the growth of West Oahu," he adds.
---
Sporting Events In West Oahu
On Sept. 23-24, 2017, the first inaugural Race Ko Olina introduced a Sprint Triathlon, a 10K Run, 5K Walk/Run, and a Keiki Triathlon and fun run for youth. The event coincided with the Ko Olina Children's Festival.
On Nov. 18-26, 2017, the second annual Hawaii Tennis Open drew thousands of fans to the Patsy T. Mink Central Oahu Regional Park. Female professional players hailed from Europe, Asia, Russia and the U.S. The majority of players stayed at the Four Seasons Resort Oahu at Ko Olina, a tournament sponsor.
On Feb. 8 and 10, 2018, international soccer stars from Japan, Canada and the U.S. will clash in the first inaugural Pacific Rim Cup to be held at Aloha Stadium. It will mark the first time since 2012 that the Japan Professional Football League and Major League Soccer will play in Hawai'i.
On April 9-15, 2018, Ko Olina Resort will be the site of the sixth annual Lotte Championship, an LPGA tournament featuring the world's top female golfers. Hawai'i-born Michelle Wie played in the past.
On July 4-18, 2018, local and off-island youth soccer teams will compete in the invitational AYSO Rainbow Tournament held at the Waipi'o Peninsula Soccer Complex. The annual event brings together thousands of children and their families to West O'ahu.
Throughout 2018, collegiate and high school athletics will take place at Patsy T. Mink Central O'ahu Regional Park. The sprawling, 27-acre complex is designed for baseball, archery, tennis, soccer and swimming.
---
Kroc
Center
Located on 15 acres of land in West Oahu, The Salvation Army Kroc Center Hawaii is the largest local community center of its kind in Hawai'i. It is a place where people young and old have opportunities to learn, grow, and thrive. Fitness buffs will enjoy our Health and Wellness Center with group classes and state-of-the-art equipment, while our creative friends will love our Art Studio with classes for both children and adults. Relax along the lazy river in our sprawling Aquatic Center or kick it up with our Athletics teams in our spacious Gymnasium and Outdoor Activity Field. As your home away from home, we encourage our Kroc ohana to thrive physically, mentally, and spiritually. Whether you're looking for a little getaway for your family or just want to try new things, Kroc Center Hawaii has something for you.