Year In Review: 2020
Hawaii Business' Most Popular Stories of the Year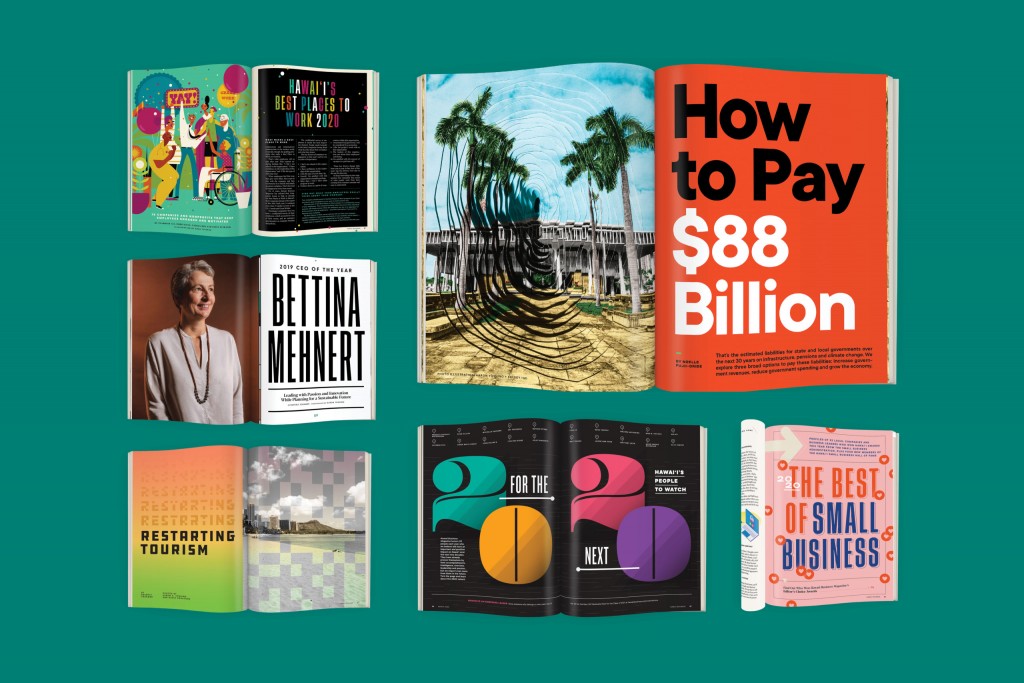 The last print issue of the year is when we check which of our stories resonated the most with readers over the past 12 months on our digital platforms – like a greatest hits collection. Which of these stories did you read?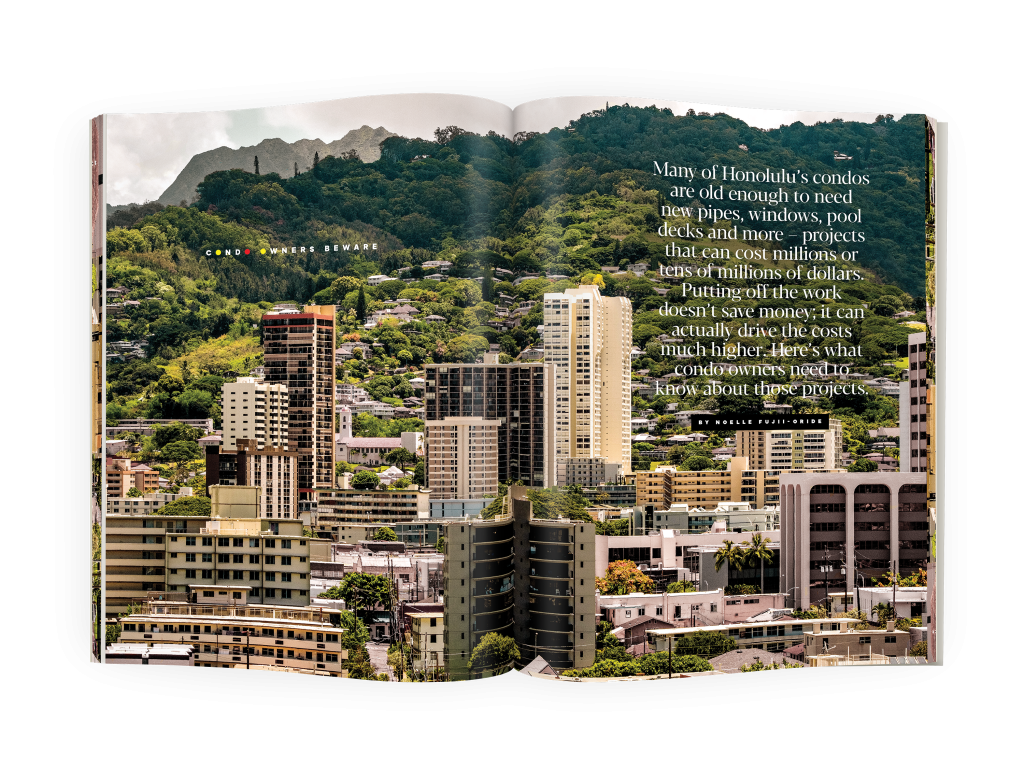 Our Website
These stories are ranked by most page views on hawaiibusiness.com from Nov. 1, 2019, to Oct. 31, 2020. As in previous years, some of the most read articles are annual features and the others are especially interesting one-time articles. The No. 1 story was the 2019 Black Book, with 18,980 page views and an average time on page of 1 minute, 40 seconds. That suggests most people were using the Black Book to learn more about one or a few local executives. Smart move.
Here are the top articles from the past 12 months (asterisk indicates it was online only and did not appear in print):
Black Book 2019
Talk Story: Eric Yeaman, CEO, Hoku Capital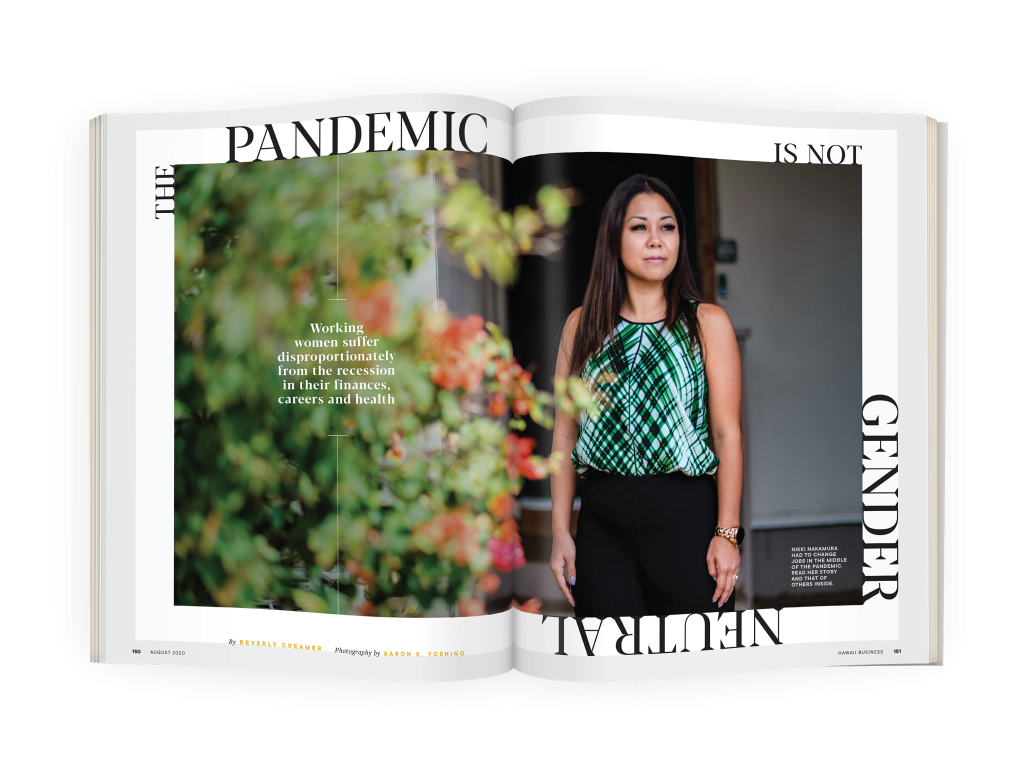 Today's Hawai'i News, AM and PM
Our twice-daily newsletters that summarize the top stories from all of Hawai'i's major news media are extremely popular. Today's Hawai'i News AM currently has 23,558 subscribers and the PM edition has 15,775.
Both are ideal for busy people who want to keep up with news across the Hawaiian Islands but don't have the time to read all the major news websites, including those of five daily newspapers, three TV stations, Hawai'i Public Radio, our own stories and online-only sites. We check all of them for you, summarize the top items and provide links to the original reports in case you want to learn more.
Subscribe to THN here.
Here are the top 10 stories between Jan. 1 and Oct. 31, 2020 from Today's Hawai'i News based on click-throughs to read the full story.
Social Media
Here are the top posts over the past 12 months on each of the social media platforms we use.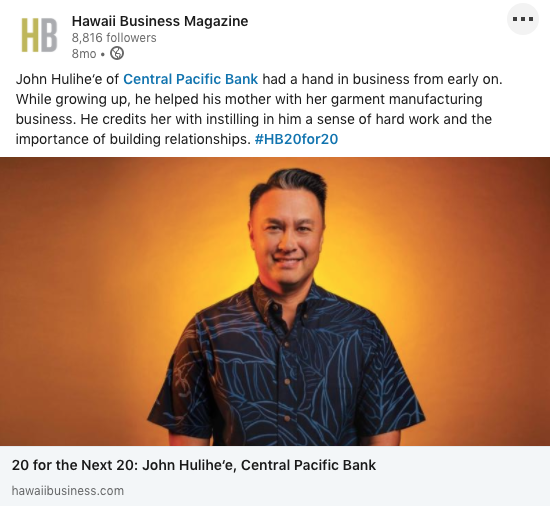 A LinkedIn Post about one of 2020's 20 for the Next 20, John Hulihe'e of Central Pacific Bank, collected 7,182 impressions.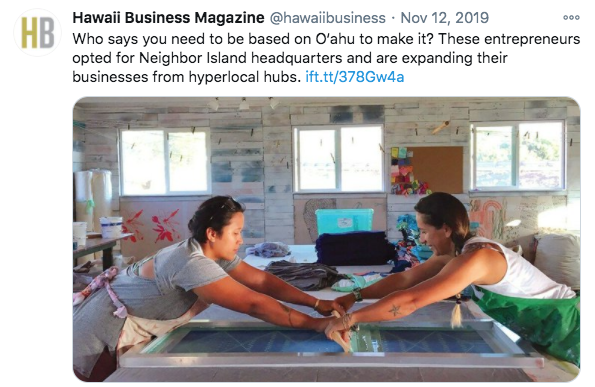 Our tweet tied to our story on Neighbor Island entrepreneurs gained 6,699 impressions on Twitter.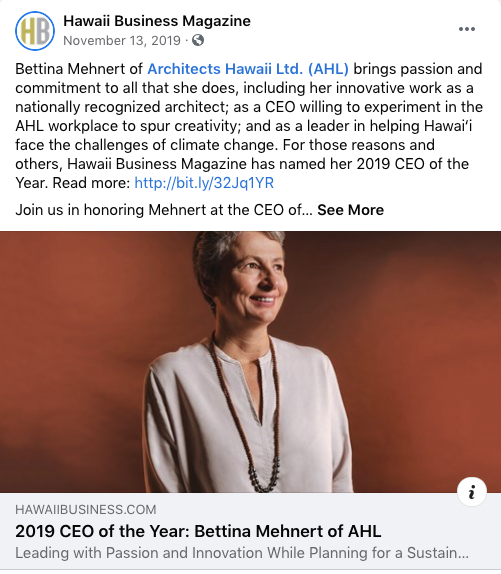 A Facebook post about our 2019 CEO of the Year, Bettina Mehnert of AHL, garnered 3,880 impressions.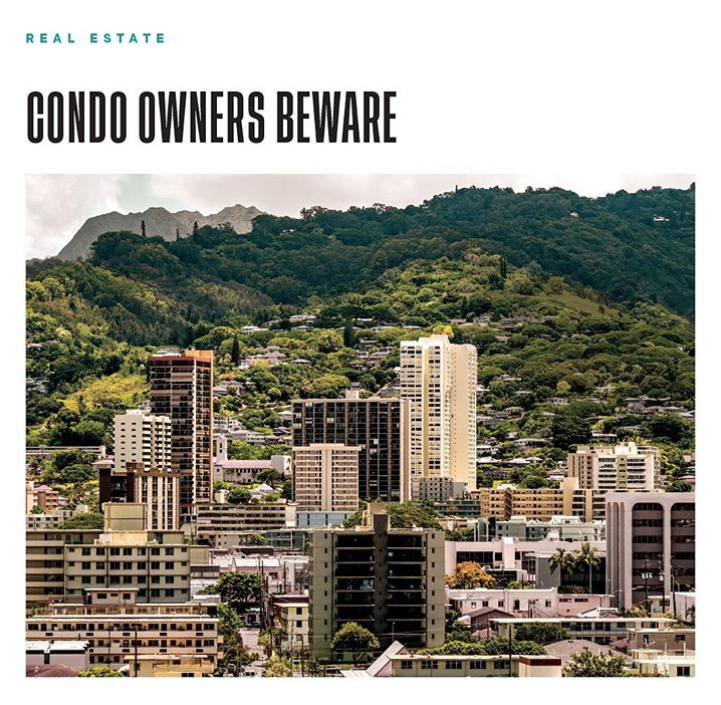 And our most popular post on Instagram referred to a story about the potentially high cost of condominium repairs; it got 7,230 impressions.