The Best of Small Business: SBA Awards and SmallBiz Editor's Choice Awards 2017
Two dozen local companies and business leaders who won this year's Hawaiʻi district awards from the federal Small Business Administration (SBA). Hawaii Business also recognizes our Editor's Choice Winners for 2017.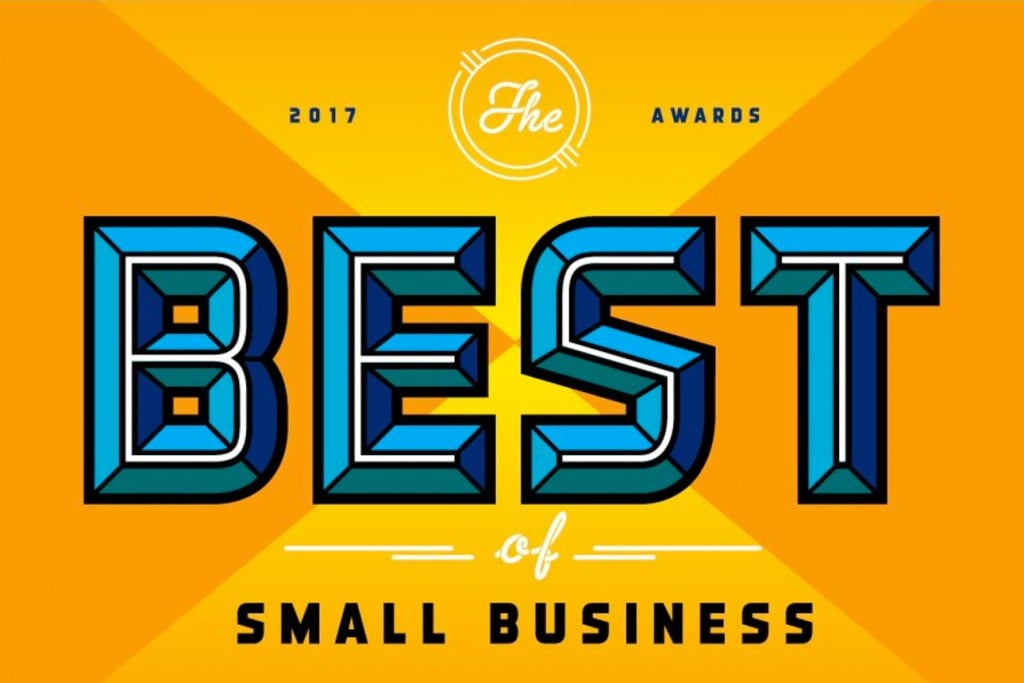 SBA PERSONS OF THE YEAR:
GARRETT W. MARRERO, PRESIDENT/CEO & MELANIE M. OXLEY, VP/COO
MAUI BREWING CO.
Sponsor: Greg Knue, Bank of Hawaii
Years ago, when San Diego native Garrett Marrero traveled to Hawaii for the first time, he was stunned to learn the Aloha State lacked a local craft beer, he says.
"I thought that was a great disservice to the community," says Marrero, who hails from a city famous for its craft breweries. "So we came to Hawaii and we started brewing a simple version of a world-class beer that's authentic to Hawaii. Sticking to that has made us become the largest craft brewery in the state."
Founded in 2005, Maui Brewing Co. has grown from a 320-barrel business into an enterprise with global sales that brewed 39,600 barrels in 2016. The company, operated by Marrero and his wife, Melanie Marrero Oxley, is on pace to brew 53,000 barrels in 2017, with ambitious plans for restaurants across the state.
Maui Brewing has a 2-year-old flagship brewpub in Kihei on Maui, and opened its first Oahu restaurant in February on Kalakaua Avenue in Waikiki. A Kailua brewpub is scheduled to open next year.
Maui Brewing now has 360 employees, Garrett Marrero says, but expansion will more than double the workforce within the next 18 months. He says that being able to offer jobs to so many locals is one of the best aspects of the business.
"It's important to not discount the simple points of what we do," Marrero says. "We make beer in Hawaii, we make it for the community and for the visitors, and we make it to bring attention to local agriculture. We're not curing cancer. It's beer. But what we do is special because craft beer has a direct impact on community and a direct impact on agriculture. Our goal is not to be Budweiser and not to be the biggest, but to be the best. We choose authenticity over growth. The reason we started is the local nature of the business, and that is what's most important to me."
Maui Brewing's reach extends beyond Hawaii, with its four flagship beers – Bikini Blonde Lager, Big Swell IPA, Pineapple Mana Wheat and Coconut Hiwa Porter – now available in 20 states and more than a dozen countries. But, Marrero says, the company is still guided by a commitment to local agriculture and the local community.
More than 75 percent of Maui Brewing's product is sold in Hawaii and 100 percent of its beer is produced on Maui. Whenever possible, local ingredients are used. For example, the Lorenzini Double IPA, a seasonal beer available in cans and on draft at Maui Brewing's tap room, is brewed with Hawaii citrus and Maui cane sugar, while the DoppelShot DoubleBock is infused with Maui-grown coffee from a Kaanapali farm. The company also donates its spent grain to local ranchers for feed.
Maui Brewing has benefited from rising popularity for beer infused with natural fruit flavors. Sales of the company's coconut porter and pineapple wheat brews have skyrocketed in the last two years, Marrero says, prompting limited editions of beers infused with local blood orange, passion fruit, guava and lemongrass.
Maui Brewing is one of the first craft brewers to use aluminum cans and purchases all of its cans from a manufacturer on Oahu. Marrero says he chose aluminum because the beer stays fresher longer and the cans reduce the shipping footprint. Marrero says the company is also working to become the first craft brewery to use solar energy so that it can operate 100 percent off-the-grid by the end of 2017.
Greg Knue, VP and commercial banking officer at Bank of Hawaii, nominated the Marreros for their SBA award. "Garrett and Melanie remain steadfast in maintaining 100 percent of their craft beer production locally, using local ingredients whenever possible for their premium products, while striving to become totally energy independent," he says. "Garrett and Melanie are also champions of the craft-beer industry, leading the way to change legislation that benefits all alcohol-beverage manufacturers, such as the local wineries, spirit manufacturers and the growing number of Hawaii craft-beer producers."
The Marreros have been instrumental in lobbying to change Hawaii liquor laws to allow the sale of growlers, portable containers filled with craft beer that patrons can buy and take home. The Marreros also persuaded Hawaii lawmakers to eliminate a longstanding cap on local beer production that stifled the growth of the craft-beer industry.
U.S. Sen. Mazie K. Hirono gives another example of how Garrett W. Marrero has helped other businesses in Hawaii.
"When Garrett was denied a Small Business Administration loan that would allow him to expand his business and build a new brewery in Kihei, he was not deterred," Hirono says. "He came to my office and, together, we worked with the SBA for over a year to correct the specific issue, which was based on an interpretation of Hawaii's land tenure system."
In the end, Marrero received the loan and opened the way for other Hawaii business owners to get similar loans. "Garrett is an example of how one person can make a difference," Hirono says.
Greg Koch, co-founder of San Diego-based Stone Brewing, has known the Marreros since 2009 and is impressed by their passion and focus on craft beer.
"I can remember visiting their Lahaina production facility later that year, and when Garrett showed me around he was able to explain every last detail about the brewery, down to pump sizes and fermentation specs," Koch says. "He knew every last detail about every last detail, and it's that level of attention that's helped them get where they are today."
As Maui Brewing grows, Melanie Marrero Oxley says, the business is even better poised to maintain its commitment to staying local and environmentally friendly.
"It is actually easier now than in the beginning to stay local and take on larger green projects," she says. "Our profitability has grown with our success, and we have chosen to use a great deal of that money for sustainability projects to produce 100 percent of our energy, clean energy, on site. We have never intended to become so large we had to take production outside of Hawaii. We also maintained ownership and control, so investors could never force us to produce a Maui Brewing Co. beer on the Mainland, so they could make more money. Our pride and authenticity is worth too much."