20 for the Next 20 2017: Hawaii's People to Watch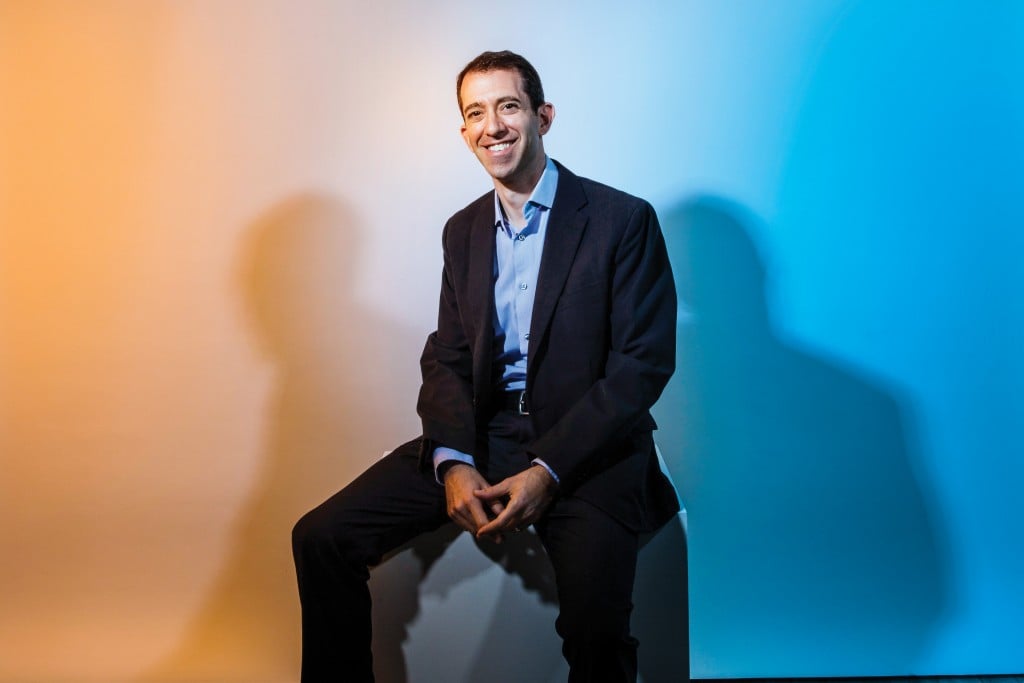 JUSTIN PARK
Co-Founder, Bar Leather Apron
Age: 35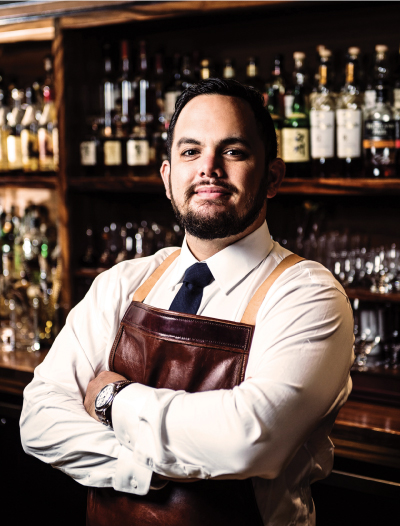 Saddle up and order a drink crafted by one of the best bartenders in the country, served at one of the Top 10 Bars in America. Both are possible at Bar Leather Apron, inside Topa Financial Center in downtown Honolulu, thanks to the vision of Justin Park.
What to drink? His business partner and co-founder, Tom Park (no relation), recommends the Old Fashioned. "Justin's is special. You know how you can put the same recipe in front of two chefs, but it will taste different?"
The intimate lounge opened in January 2016, but Justin's been rising in global cocktail circles for awhile. He's twice won "World's Best Mai Tai" and twice represented the U.S. at world cocktail competitions – the only Hawaii bartender to do so.
Still, "He's very humble," says Tom Park. "He's super respected but he's not showing off. He leads by example. He went to Japan with me, his first time there, but, it's funny, he has that innate Japanese sensibility, humble, always trying to improve."
Justin Park grew up in Kaimuki. He fell in love with the world of spirits during a job at Buca di Beppo, before becoming a working partner at Richter's Sports Saloon in Discovery Bay. It wasn't open long, but Park calls that, in a funny way, a blessing. "I learned to close a bar. Everyone knows how to open a bar but not how to close one. I learned how to keep those relationships with patrons and distributors." Next came a stint at Bar 35, before he went on to whip up the first cocktail menu at award-winning bar The Manifest.
Eventually he teamed with Tom Park, the owner of luxe shoe store Leather Soul, to bartend for VIP events, and the two Parks matched even better than whiskey and soda. "We started joking, 'We should open a bar,' " says Justin Park. "We wanted to create a place that is good not by Hawaii standards, but by world standards."
The resulting bar is almost like a speakeasy. Six employees labor over details such as hand-chipping ice and the perfect garnishes. One might even see Justin's wife, Esther, a labor and delivery nurse at Kapiolani, pitching in.
"In Hawaii bar culture, everyone is watching him and waiting to see what he does next," says Tom Park. "We plan to expand and take it to the next level."
– KATHRYN DRURY WAGNER