20 for the Next 20: Hawaii's People to Watch 2018
They have already proven themselves by their accomplishments, intelligence, charisma, leadership and passion, but we expect even more from them in the future. They come from all walks of life, including businesses, nonprofits and education. Learn about the 2018 cohort of the 20 for the Next 20 below.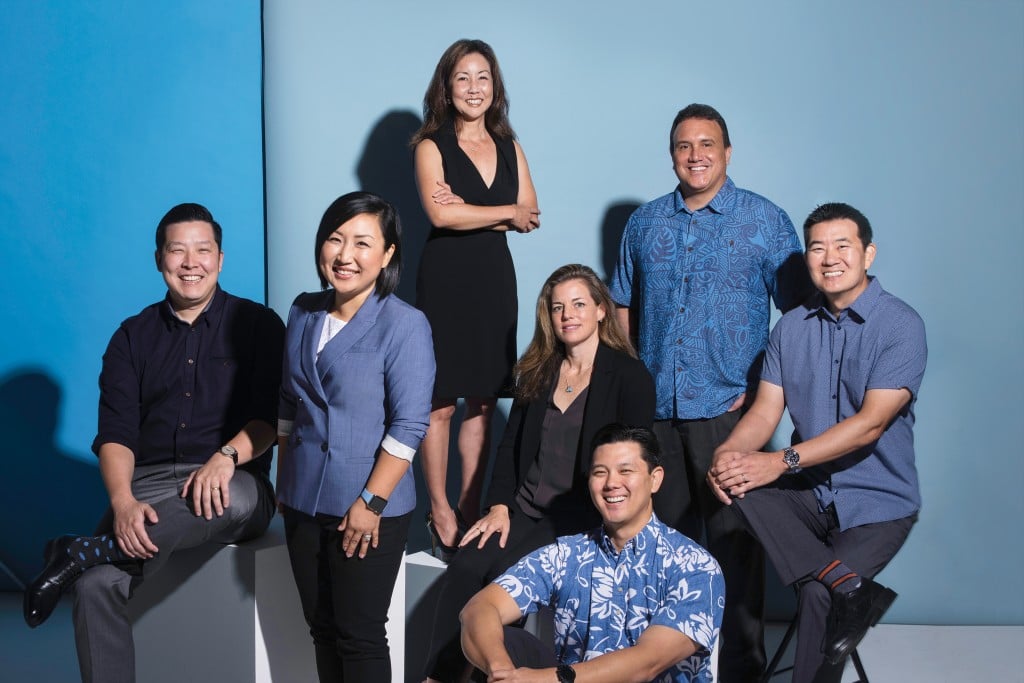 John Allen III
Video adviser and operations manager of Searider Productions, Waianae High School
Age 38
By Nicole Tam
John Allen III graduated from Waianae High School in 1997 but he never truly left the school and continues to contribute through Searider Productions.
The Waianae native went through the program himself when he was a junior and founded Makaha Studios as a Searider Productions extension.
Allen says he has always been a behind-the-scenes kind of guy, pushing his students to be in front of the camera. His mission is to provide students a place to learn product development and job skills aside from the technical skills of video production. He even teaches life skills such as how to file taxes.
Many people believe Allen is the "secret ingredient" to his students' success, says Josh Reppun, a former teacher and now a specialist with Apple. "He gives opportunities for people to do what they're passionate about."
After graduating from high school and working in local TV, Allen returned to his alma mater in 2004 to help students full time.
"I love what I do, I have good people around me. … I don't come to work to work; I come to have fun," Allen says.
He watched the Searider program grow to 400 students in 2017 and win lots of awards, including several from the national Student Television Network.
Allen says teaching is more important than money: He has declined better paying jobs in local media so he can continue serving the Waianae community.
What motivates Allen to stay in his job? Getting rid of the "Waianae stigma."
"I keep challenging them (his students) and help them go outside their comfort zone. … If we stay the same, we'll always be Waianae," he said.
Candy Suiso co-founded Searider Productions in 1992 and taught Allen when he was in high school. The mentorship continues.
Suiso says she cried when Allen told her he rejected better paying jobs just to continue making a difference for Waianae.
"He has a heart, he has talent, it's just amazing. … He sets a very high standard. He doesn't drop it because they are 'Waianae students,'" Suiso says.
She adds that Allen was a smart student in high school, always willing to help his classmates.
"He's a very humble and careful guy. I think that's what I love about him most," Suiso says. "He never asks for his recognition, but now, it's John Allen's time."