20 for the Next 20: Hawaii's People to Watch 2018
They have already proven themselves by their accomplishments, intelligence, charisma, leadership and passion, but we expect even more from them in the future. They come from all walks of life, including businesses, nonprofits and education. Learn about the 2018 cohort of the 20 for the Next 20 below.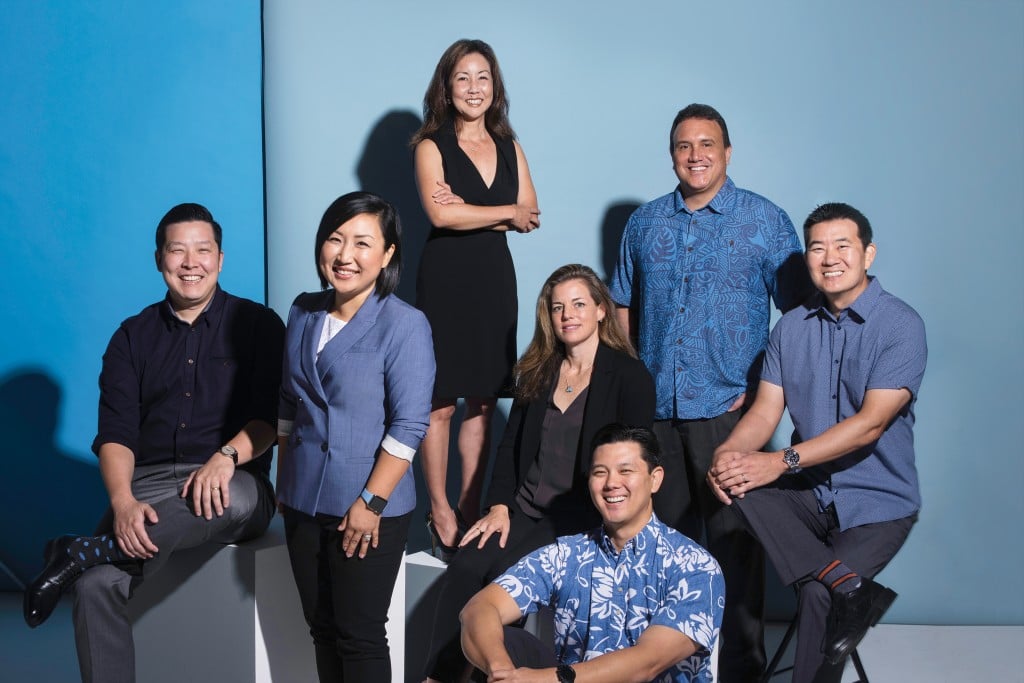 Joseph Keaweaimoku Kaholokula
Chair of Native Hawaiian Health,
John A. Burns School of Medicine
Age 48
By Beverly Creamer
The year was 2004 and Joseph Keaweaimoku Kaholokula had just landed his first job as an assistant professor of Native Hawaiian health at UH's John A. Burns School of Medicine. His father, a truck driver, had seen him get his doctorate and beamed proudly at the son who was the first in the family to go to college.
Two weeks after Kaholokula landed that job, his father had a massive heart attack at work and died at the age of 63, the last of 11 children in a Hawaiian family who had all succumbed to cancer or heart disease, many in their 40s and 50s.
The death affected Kaholokula deeply and he altered his research focus. Today, as chair of Native Hawaiian Health at JABSOM, his groundbreaking work demonstrates how cultural practices improve health among Native Hawaiians and Pacific Islanders.
"With the loss of culture come a lot of stressors that impact health," says Kaholokula. "Culture is such a huge thing for all people. Everyone needs values to call their own as a people, and those are pathways to improve the health of our people."
He gives one example: A five-year pilot project involving 250 people found that those who participated in a hula-based program "actually improved their blood pressure with a 10-point drop in systolic pressure."
"We're trying to decrease their 10-year risk for heart disease. The more we can make it (exercise) culturally relevant, the more we can get people culturally and physically active."
Hawaiian culture has had a powerful resonance in Kaholokula's own life. He has danced hula for many years and is involved in the Hale Mua o Kualii (men's house) movement dedicated to getting Native Hawaiian men more involved in their communities, with their families. It dips into a traditional cultural practice in which older men mentored younger men in how to nurture their families and lead their communities, partially by rekindling traditional Hawaiian fighting arts.
JABSOM's dean, Jerris Hedges, calls Kaholokula an outstanding scientist and Hawaiian leader.
"He understands the needs of the community and can relate the scientific aspects to the community. When you're looking at the impact of health measures applied to the community, the investigator has to have the confidence of the community," Hedges says.
"We have to open our eyes to practices that maybe aren't in the mainstream, but are relevant to the people who have the greatest needs in our state."