20 for the Next 20: Hawaii's People to Watch 2018
They have already proven themselves by their accomplishments, intelligence, charisma, leadership and passion, but we expect even more from them in the future. They come from all walks of life, including businesses, nonprofits and education. Learn about the 2018 cohort of the 20 for the Next 20 below.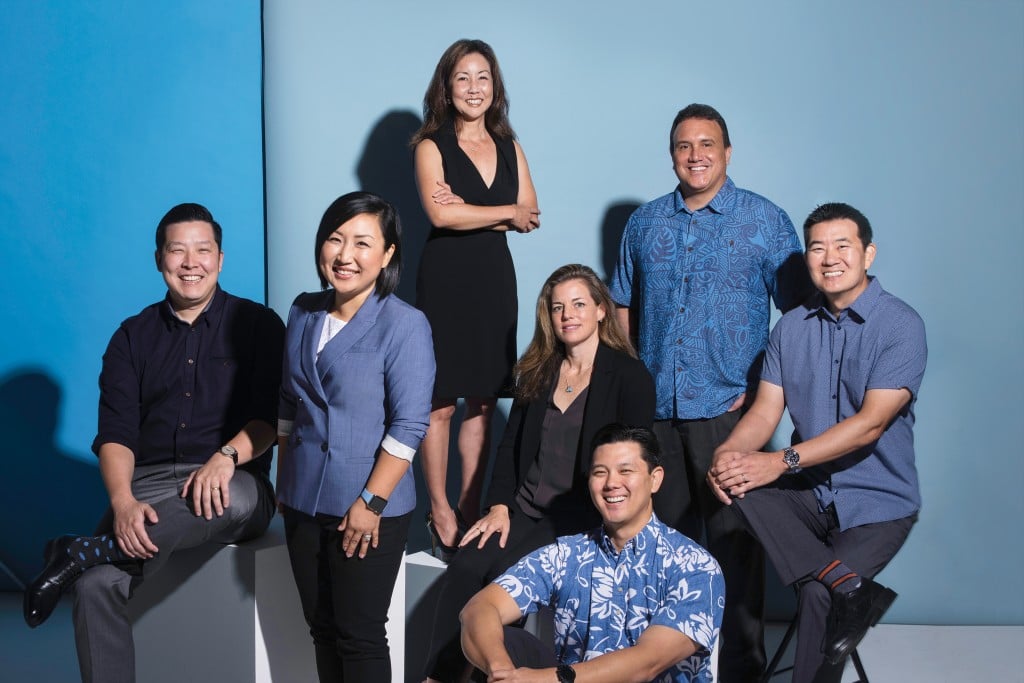 Celeste Connors
Executive Director,
Hawaii Green Growth
Age 42
By Katie Almeida
After traveling the world for the State Department and working on global issues at the White House, there's no place like home for Celeste Connors.
Connors was raised in Kailua, and after graduating from Punahou, studied international relations at Tufts University. She later took the foreign service exam and became a diplomat with the State Department.
For eight years, she worked in Germany, Greece, Saudi Arabia and for the United Nations in New York focusing on the environment, economy, energy, climate change and sustainability. Connors also served on the White House National Security Council and National Economic Council as the director for environment and climate change. Connors worked with the United Nations on the Paris climate agreement that was signed in 2016, which she sees as inspiration for Hawaii Green Growth's goals.
"My first exposure to Hawaii Green Growth was when I was actually in the White House and it was a new organization framing their goals and it interested me because of the fact that it was based in Hawaii and that it could be a real leader in sustainability solutions," Connors says.
The mission of Hawaii Green Growth echoes the one Connors had already been working on: a more sustainable world. The first step to achieving that vision starts small, in our own hometowns, she says. So Connors came home in 2015.
The local level is where the rubber meets the road, Connors says, "and so I think after negotiating really high level international goals it was really helpful, cathartic almost, to come back and to really work with stakeholders to implement what happens on the ground."
An aspect of Hawaii Green Growth that Connors says she is most excited about is the opportunity to work with partners such as other nonprofits, government, schools and businesses to focus on six key areas of sustainability in Hawaii: clean energy, local food, natural resource management, green workforce and education, and smart sustainable communities.
"The work of Celeste and the Hawaii Green Growth team has been awesome in getting our state, counties, and OHA on the same page in moving forward with our sustainability goals," says state Sen. Mike Gabbard, chair of the state Senate's Agriculture and Environment Committee. "Hawaii Green Growth has been very effective in bringing folks together to work on this incredibly important cause. They've also brought positive international attention to our state, thus helping to export our green vision worldwide."