20 for the Next 20: Hawaii's People to Watch 2018
They have already proven themselves by their accomplishments, intelligence, charisma, leadership and passion, but we expect even more from them in the future. They come from all walks of life, including businesses, nonprofits and education. Learn about the 2018 cohort of the 20 for the Next 20 below.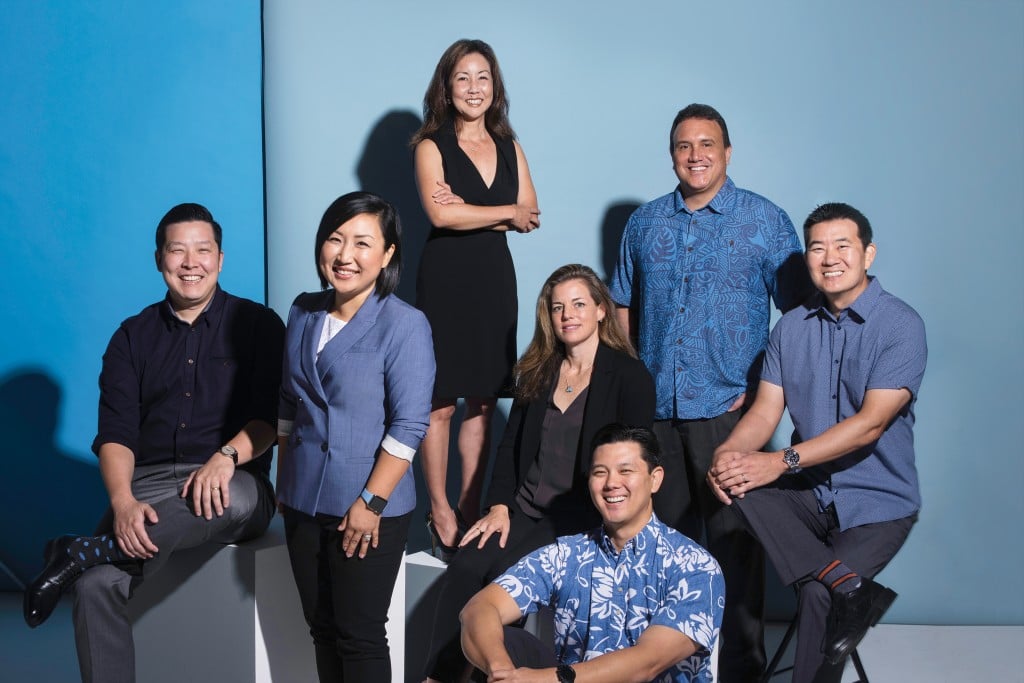 Chris Kajioka
Chef/Co-Owner,
Senia Restaurant
Age 34
By Nicole Tam
Chris Kajioka watched cooking shows instead of cartoons growing up and knew he'd be a chef since he was 4.
The Iolani School graduate's passion has always been his biggest motivator. Money doesn't matter as long as he gets to do what he loves: cooking. "You have to love it. If you don't love cooking, if you're not passionate, you'll burn out," he says.
From Parallel 37 in San Francisco's Ritz-Carlton to Per Se in New York, Kajioka specialized in fine dining, specifically French-based cuisine. But success didn't come easy: He worked for free for a couple of years to learn the skills he needed.
In Hawaii, he served customers at Vintage Cave for a year before pursuing his own restaurant. His cooking style and dedication has earned him numerous nominations and awards, including two Hale Aina awards from HONOLULU Magazine.
Since December 2016, Kajioka and Anthony Rush have been serving customers at Senia (pronounced SEN-ya) in Honolulu's Chinatown with the best local ingredients, six days a week. The two met while working at Per Se in 2007.
"We just want our food to be delicious. … If you don't work hard for a living, then what are you doing?" Kajioka asks.
Senia, which attracted national attention because of its two well-known chefs, was expected to raise Honolulu's fine dining to another level. Popular website Eater called it one of the year's most anticipated restaurant openings and the New York Times actually ran a story on it before Senia opened.
Senia, which has met those lofty expectations, puts a twist on local food by mixing French, Japanese and other cuisines into its fusion dishes.
Kajioka says a lot of his local influence and inspiration came from chef Roy Yamaguchi. Yamaguchi, the founder of 30 Roy's restaurants during his 40-year culinary career, says helping young chefs comes naturally, when they are eager to learn.
Kajioka interned at Roy's for six months, where Yamaguchi motivated him to go further. Yamaguchi says he is very proud of what Kajioka has accomplished.
"He always wanted to learn. Anyone who wants to learn and is motivated to gain experience, it defines who they are and where they can go," Yamaguchi says. "With some people, you can feel and see they can go far, and I always felt that about Chris."
Today, Kajioka is passing on his experience to the next generation of chefs.
"I want my protégé to one day be better than me, because then I know I took part in their progress," he says.