20 for the Next 20: Hawaii's People to Watch 2018
They have already proven themselves by their accomplishments, intelligence, charisma, leadership and passion, but we expect even more from them in the future. They come from all walks of life, including businesses, nonprofits and education. Learn about the 2018 cohort of the 20 for the Next 20 below.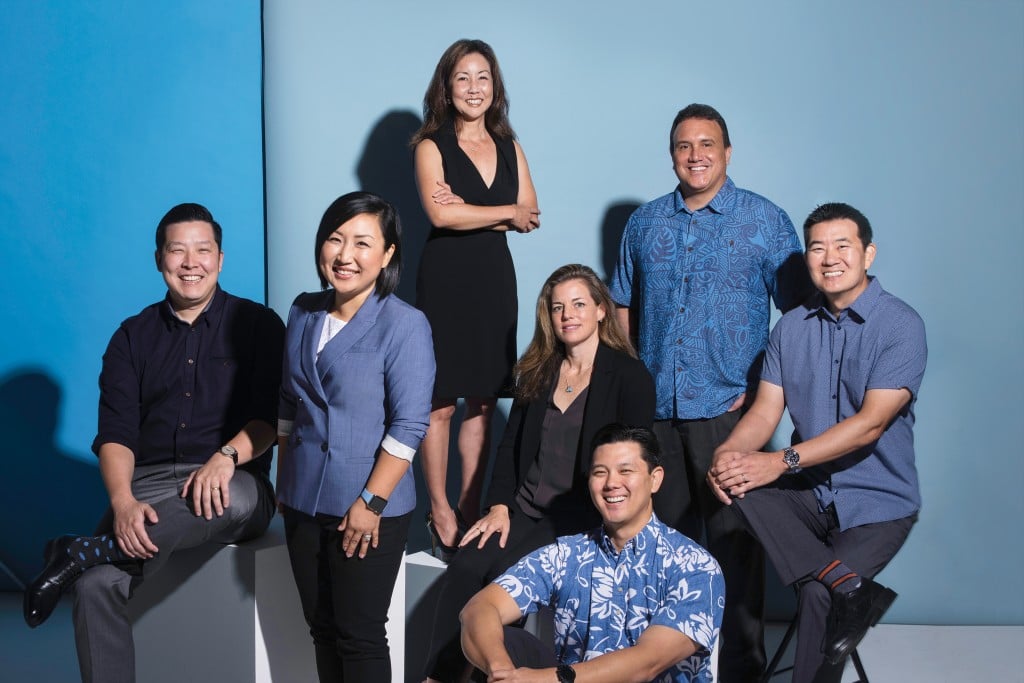 Unyong Nakata
Executive Director of Development,
UH Shidler College of Business
Age 40
By Gina Gelber
When Unyong Nakata graduated with an MBA from UH Manoa in 2005, she had two job offers. One was Downtown and aligned nicely with her new degree. The other was as a marketing coordinator at the UH Foundation Office of Estate and Gift Planning – an organization that she admired, but the salary was lower.
"Even though it paid less, I went with the UH," Nakata says. "I followed the people and the team." That decision paid off.
Her first boss was Lani Starkey. "He took me under his wing and gave me so many opportunities to learn and grow," Nakata says. In 2008, she jumped to the UH Foundation, Shidler College of Business, as associate director of development.
With time – and record-breaking performance – she ascended to her current role as executive director of development in 2016. "She basically runs the show," says Vance Roley, her boss and dean of the college. "She is one of the most trustworthy and hardworking people I know."
Nakata, who was born in Korea and migrated to Hawaii at age 4, is the most successful fundraiser in UH's history — spearheading efforts to build a successful advancement program and raise nearly $255 million. Of that total, alumnus Jay H. Shidler donated $228 million. "It would be impossible to speak of my results without mentioning Mr. Shidler," she says. "He is the most philanthropic person in the history of our state and university."
Nakata's ability to build relationships and cope with change have been the key to her success, according to Roley. She grew up as an Army brat, moving around frequently. "Having to make new friends and adapt to new situations wasn't always easy, but that experience has helped tremendously with the job that I do now," she says.
Another driver is mission. Nakata was the first in her family to attend college. "I know education can have a transformative impact on people's lives," she says. "So I believe very strongly in what I do and in what the UH is trying to accomplish."
Nakata is big on community work. She is on the steering committee of the Chamber of Commerce's Young Professionals Program and is a board member at the Patsy T. Mink Center for Business and Leadership.
"I am grateful to have Unyong with us," says Roley. "Even though she has had a lot of successes, I am confident that this is just the beginning for her."