20 for the Next 20: Hawaii's People to Watch 2018
They have already proven themselves by their accomplishments, intelligence, charisma, leadership and passion, but we expect even more from them in the future. They come from all walks of life, including businesses, nonprofits and education. Learn about the 2018 cohort of the 20 for the Next 20 below.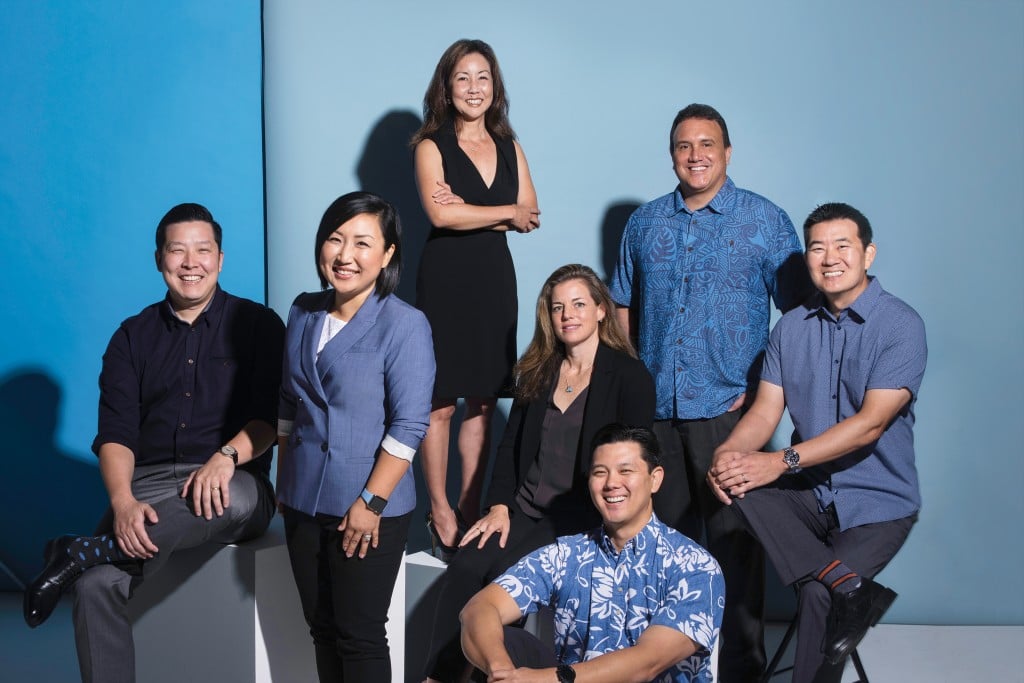 Nathan T. Okubo
Partner and Management Committee Member,
Cades Schutte LLP
Age 36
By Beverly Creamer
Nathan T. Okubo was a young attorney with Cades Schutte LLP and just 30 years old in 2011 when the Honolulu City Council tapped him for the Reapportionment Commission. Four years later, the council again selected him – this time to serve on the Honolulu Charter Commission – a task that required as many as 50 meetings and late-night public hearings around Oahu.
Then last July, the council again turned to Okubo to serve on the Oahu Real Property Tax Advisory Commission, which makes recommendations to improve the tax system.
"I think I'm the guy who never says no to anybody," chuckles Okubo, one of the youngest attorneys admitted as a partner in his law firm, as well as the youngest selected to serve as a management committee member responsible for a firm with 70 attorneys and 60 other employees. "But I've been fortunate. … It gave me a lot of insight into the city process on a personal level."
As a legal expert on real estate law, land use, finance, real property tax law and commercial transactions, Okubo was named to the 2018 Best Lawyers in America list and selected as a "Rising Star" by Super Lawyers through an independent research process as well as peer evaluations.
Stepping up to new challenges and being involved are part of Okubo's DNA. "The goal is always to make our community better," he says.
Okubo may never have discovered the legal career he loves if not for a summer internship during college with Family Court Judge Mark Browning. "He exposed me to what being a lawyer was like and that lit the fire in me and gave me a direction. I got involved in the student court at Santa Clara University shortly afterward, took political science and went straight into law school at UH after graduation.
"I've been very lucky. I've had some really good people around me to mentor me," says Okubo. One mentor is former Gov. John Waihee III, who chaired the 2015-2016 Charter Commission. Waihee recalls the skill Okubo brought to the commission's deliberations.
"He's knowledgeable and experienced in knowing how government works, a talent you would usually associate with someone much older," recalls Waihee. "He's very low-key when he starts off, but before you know it he's in a leadership position. He has a way of getting people to trust him – because of his competence and later on his character."