20 for the Next 20: Hawaii's People to Watch 2018
They have already proven themselves by their accomplishments, intelligence, charisma, leadership and passion, but we expect even more from them in the future. They come from all walks of life, including businesses, nonprofits and education. Learn about the 2018 cohort of the 20 for the Next 20 below.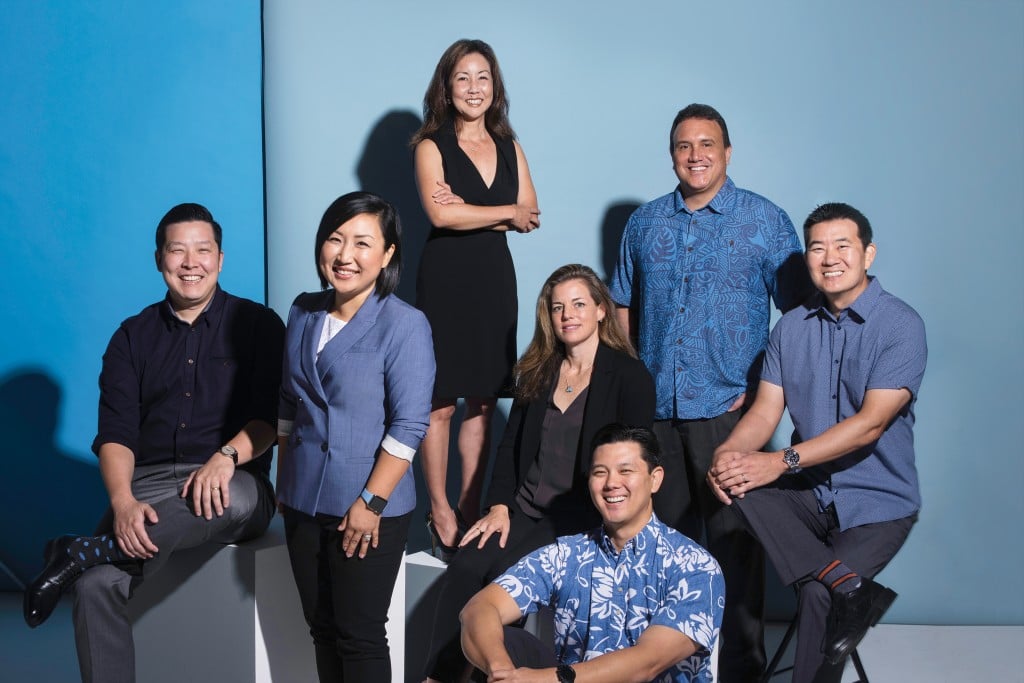 Beau Bassett
Attorney,
Pitluck Kido & Aipa
Age 37
By Jeff Hawe
What happens when you combine culturally inspired creativity with the experiences of a public defender? The result is an independent film producer seeking to inspire social justice. That was the outcome, at least, for attorney Beau Bassett.
Bassett was raised in a big family connected to nature in Kahaluu, Oahu, and graduated from UH's Richardson School of Law in 2005. "I went to law school to figure out how to make social change," says Bassett, who was a deputy public defender from 2007 to 2014. "I was really having a hard time at work seeing clients come back over and over again."
Believing the system was failing individuals, Basset sought change, but the arduous nature of law wasn't the silver bullet. "Seeing what the legal process was like, I started to realize the value of communication and the value of storytelling as applied to shaping the course of laws. … The community has to value what you are advocating first."
Opportunity came knocking in 2012 when director Ciara Lacy contacted Bassett about co-producing "Out of State." The film chronicles two incarcerated Hawaiians' path to rehabilitation through their native culture. It's won numerous awards including Best Made in Hawaii Feature at the 2017 Hawaii International Film Festival. Bassett is using the film as a device to implement prison reform.
"We are really proud of the film and how well it's done," says Bird Runningwater, director of the Sundance Institute's Native American and Indigenous program, in which Bassett was a participant in 2008. "He has the smarts to pull off the long journey of producing a film."
Gov. David Ige appointed Basset as the Hawaii Community Development Authority's cultural specialist in 2015. "I see my role as larger than speaking up (only) when there is an issue. I see cultural relevance in everything," says Bassett.
Wary of looking at Hawaiian culture from a preservation standpoint, he promotes a more contemporary idea. "I don't like people pigeonholing Hawaiian issues into one category like we don't exist in everyday life. Let's make sure that the future integrates us, that we interject and intercede into the system in all aspects."
Nathan Aipa, a mentor to Bassett and partner at Pitluck Kido & Aipa, says: "Beau is grounded in his culture, heritage and values, never forgetting the lifestyle of his rural upbringing. He has a keen sense of seeing through the noise and clutter and honing in on the real human issues at hand."