20 for the Next 20: Hawaii's People to Watch 2018
They have already proven themselves by their accomplishments, intelligence, charisma, leadership and passion, but we expect even more from them in the future. They come from all walks of life, including businesses, nonprofits and education. Learn about the 2018 cohort of the 20 for the Next 20 below.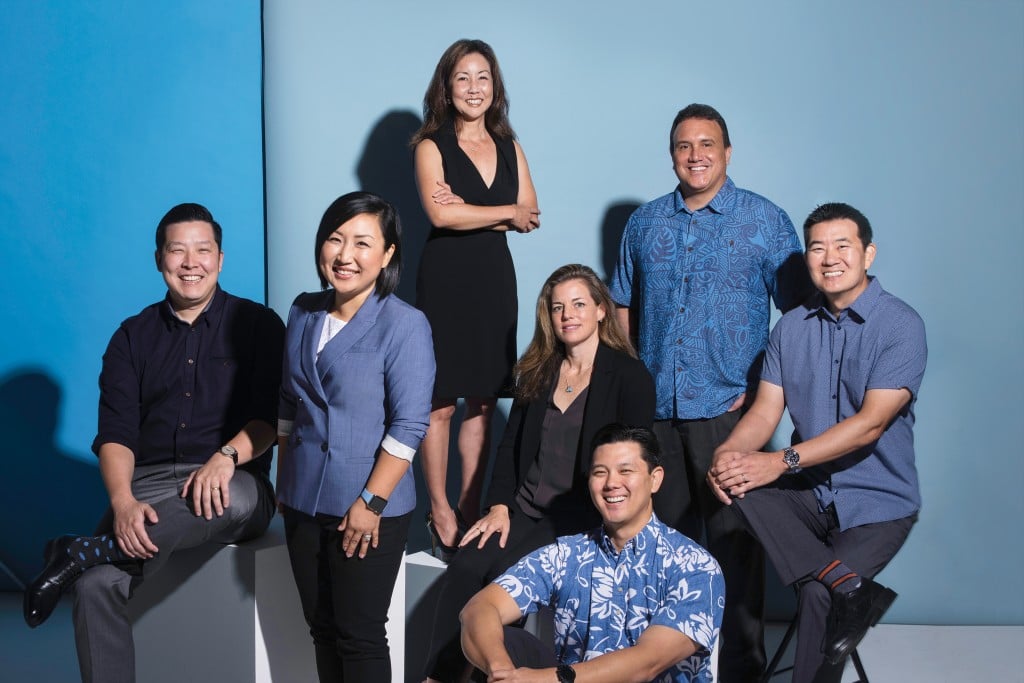 Lauren Nahme
VP of Strategy and Innovation,
Kamehameha Schools
Age 49
By Noelle Fujii
"I know until the day I die, I want to be involved in helping the community," Lauren Nahme says.
Her original plan was to go into social work, taking inspiration from her grandparents and parents, longtime community servants themselves. "I had strong advice not to go that route because I was … too soft or emotional and I probably wasn't going to make it through – that's what my mom told me. And so I went through accounting instead."
That led to government, banking and nonprofit work. In 2006, she joined Kamehameha Schools as a controller, drawn to the school's mission and "because of my innate desire to go into social services, it seemed much more aligned and being able to kind of marry my current vocation and where my heart really was," she says.
Nahme facilitates the school's short-term goals and long-term vision to help Native Hawaiian learners be successful in postsecondary education, career and life. "I believe Hawaii has amazing potential in kids and in the next generation, but it's troubling to me that we still have at least 500 Native Hawaiians that drop out of high school every year," she says.
"So I want to be able to provide systems and networks and resources and opportunities that will reignite that hope so that they will stay in school, have purpose for school, have purpose for their life and create the next generation of Hawaii's leaders."
Ian Kitajima, director of corporate development for Oceanit, says Nahme is important to an organization like Kamehameha Schools because she has a mindset of "How can we do this?" rather than "This isn't possible." That's valuable, he says, because "it's easy to come up with all of the reasons why it's not possible or why it's going to be hard."
Stacy Clayton, executive strategy consultant for Kamehameha Schools' Strategy and Innovation Division, directly reports to Nahme and says she has a propensity for action, innovation and risk taking: "She understands very clearly that there are so many social issues that are facing Native Hawaiians and the state as a whole, and she knows that Kamehameha is uniquely positioned to contribute and to lead in really turning around some of the most intractable issues and challenges that we face.
"If I had to describe her, it would be, she's a community builder and she's a catalytic shepherd."