Hawaiʻi's Top Employers Profiles 2018
Employees have spoken in the 2018 Best Places to Work Survey. Read on to find out where they work and why they love their jobs.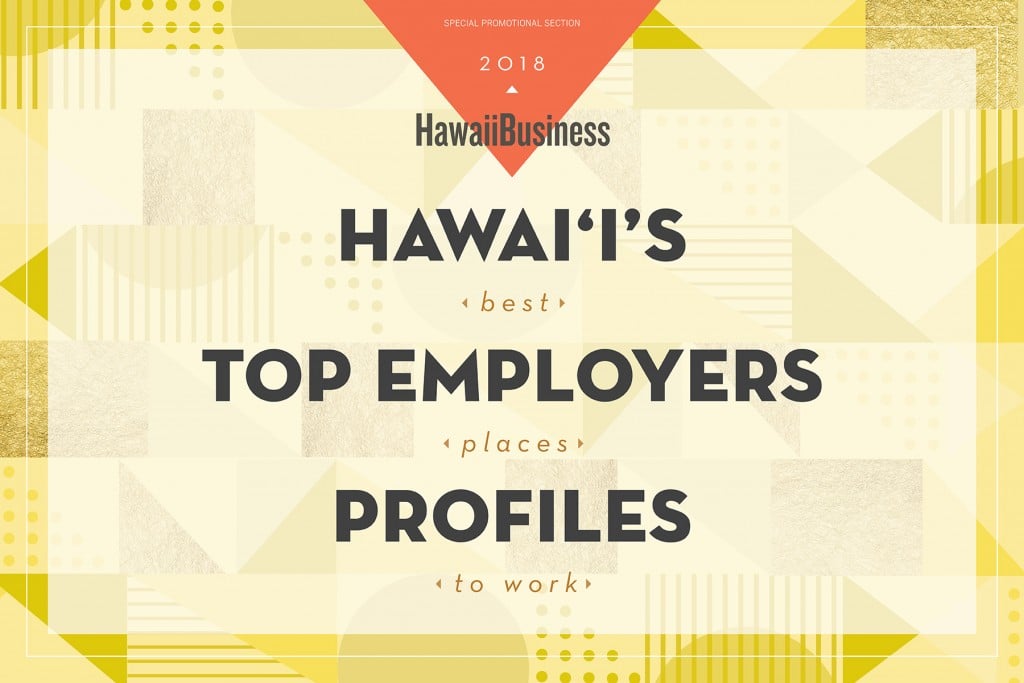 Employees' views about the workplace are changing rapidly – engagement, morale, life balance and community commitment now often play a bigger role in workplace satisfaction than compensation.

American Savings Bank
Wealth Strategy Partners
First Hawaiian Bank
Nordic PCL Construction, Inc.
Bank of Hawaii
Atlas Insurance Agency
Island Insurance
ProService Hawaii
Central Pacific Bank
Swinerton
Hawaii State FCU
Panda Express
Enviroservices & Training Center
Servco Pacific Inc.
Pacxa
Imua Family Services
Vivial
Hawaii Diagnostic Radiology Services

Ceramic Tile Plus And Exclusively Yours
Island Palm Communities, LLC
Austin, Tsutsumi & Associates, Inc.
Starn • O'Toole • Marcus & Fisher
Hawaii News Now
Child & Family Service
Hawaii Information Service
The Howard Hughes Corporation

Premier Restoration Hawaii
Premier Solutions HI, LLC