Hawaiʻi's Top Employers Profiles 2018
Employees have spoken in the 2018 Best Places to Work Survey. Read on to find out where they work and why they love their jobs.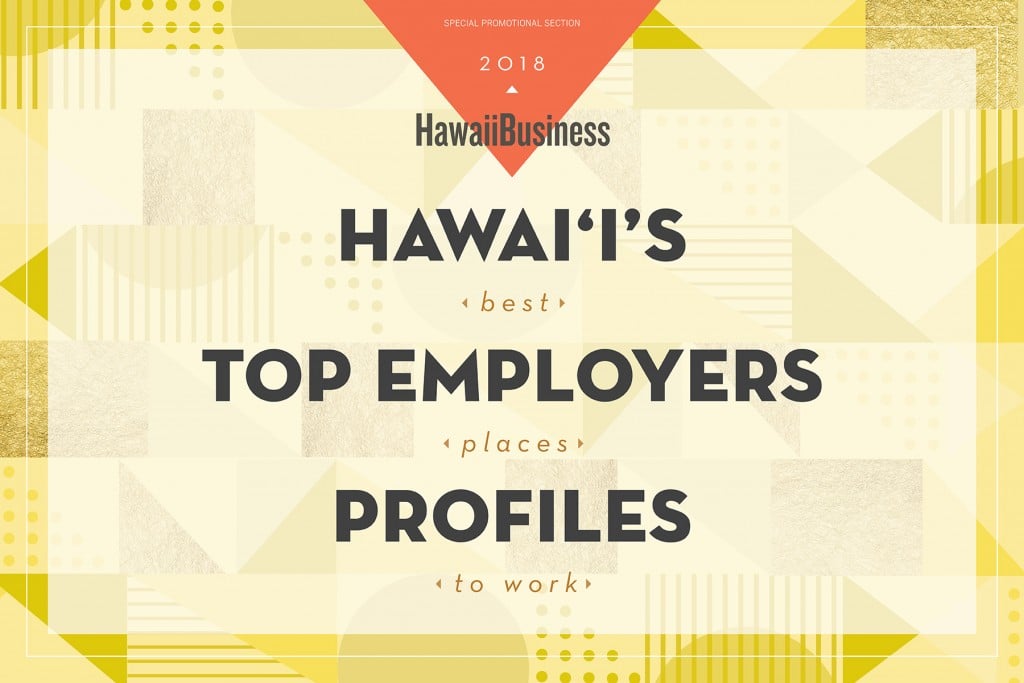 ProService Hawaii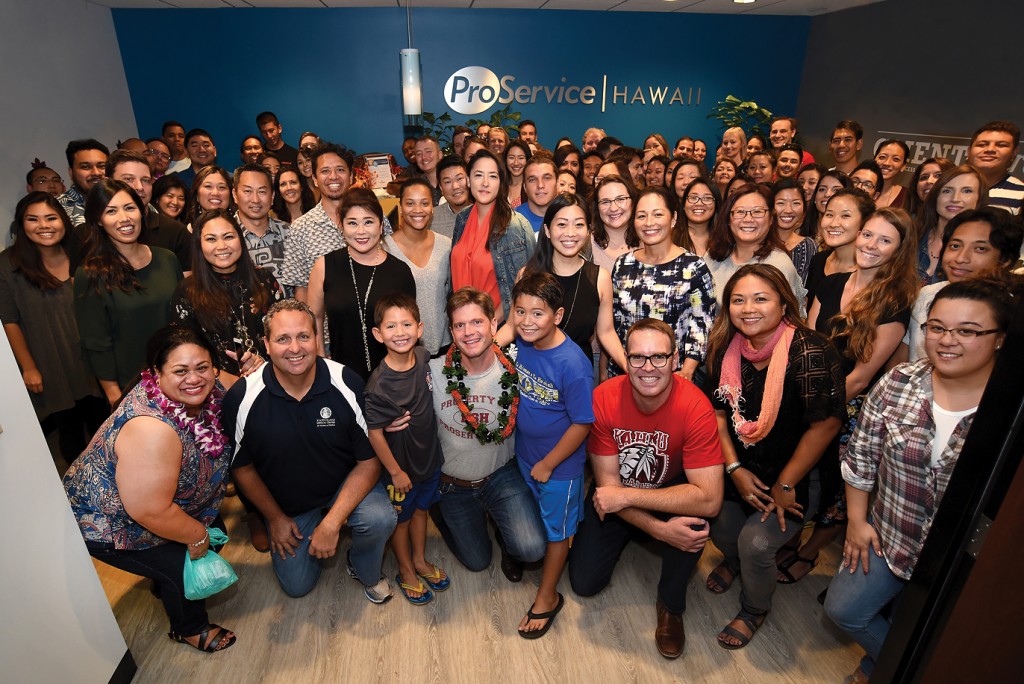 ProService Hawaii – the state's largest HR outsourcing provider – takes great care of its own 260 employees who, in turn, provide outstanding service to their 2,200 clients.
It all begins with a solid team and strong values. "Our people are the core of our business," says Trisha Nomura, Chief People Officer for ProService Hawaii. "Our culture of core values leads to a very positive, high-achieving, collaborative, transparent and action-oriented environment."
ProService has offices in downtown Honolulu, Hawaii Kai, Kailua-Kona, Kahului and Kapaa. To help motivate and inspire employees, the company offers some of the most progressive initiatives. They include:
A Peer Recognition Program. Once a week, ProService encourages employees to identify a top colleague with a "written story" that is shared with the entire staff. The company awards the recipient with a gift and mini-celebration.
Goal Building. The company hosts themed activities and challenges to inspire everyone toward the same goals. This year's New York City theme will pay off big when ProService meets its goals and celebrates with a company trip to the Big Apple.
Family-Friendly Programs: ProService has "take your dog to work days," flexible and remote work arrangements, fully paid parental leave for up to 12 weeks for both parents, discounted movie tickets, on-site yoga classes and gym discounts, and floating holidays.
Employee Recognition Month: In December, employees look forward to in-house massages, catered meals, free on-site gift-wrapping, casual-dress days and an espresso bar.
Annual Celebrations. Family members are invited to the company's Halloween celebration and picnic. The holiday party also brings teams together from all islands.
Philanthropy Program: Employees receive eight hours of paid-time-off per year to help local charities they care about.
In addition to the philanthropy program for individuals, ProService hosts a company-wide service project at least once a year. In March 2017, employees were treated to a two-night stay at the Four Seasons Ko Olina Resort, where they dedicated one day to Make-A-Wish Hawaii. Employees created a Disney-themed parade complete with a marching band to delight a wish child. ProService donated $10,000, and Make-A-Wish granted his wish to visit Disney World.
ProService's team strives hard to be one of Hawaii's best places to work. "We are always in search of the best and brightest," Nomura says. "Our recruiting team has worked with nationally recognized experts to learn best practices, while adopting to cutting-edge technology to bolster our efforts."
ProService Hawaii
6600 Kalanianaole Highway, Suite 200, Honolulu, HI 96825
(808) 725-6877 | career@proservice.com | www.proservice.com