Hawaiʻi's Top Employers Profiles 2018
Employees have spoken in the 2018 Best Places to Work Survey. Read on to find out where they work and why they love their jobs.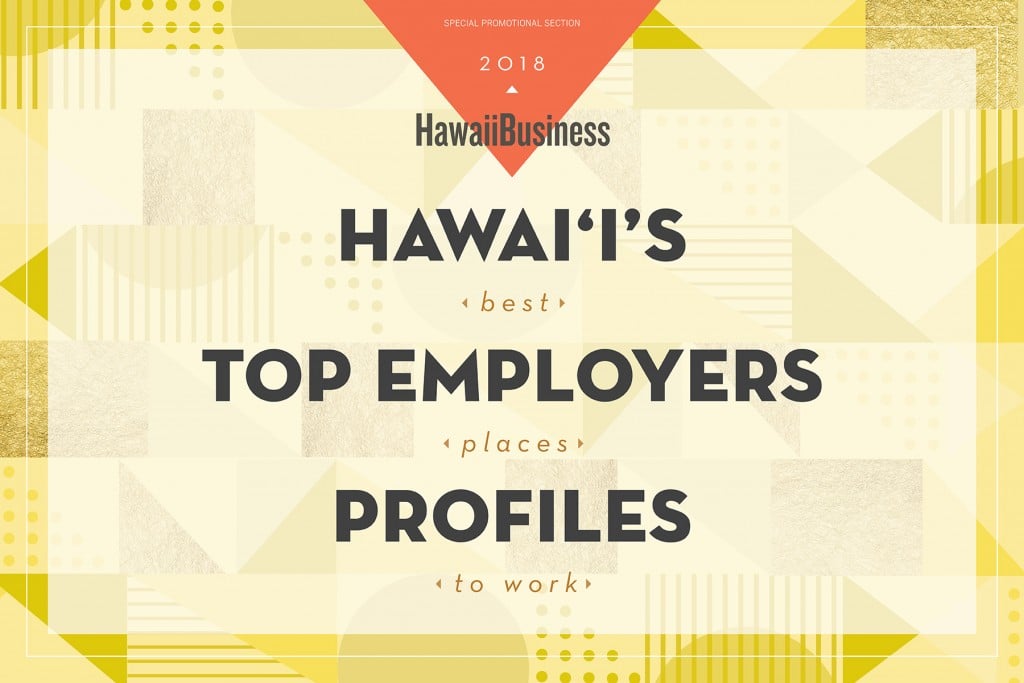 Atlas Insurance Agency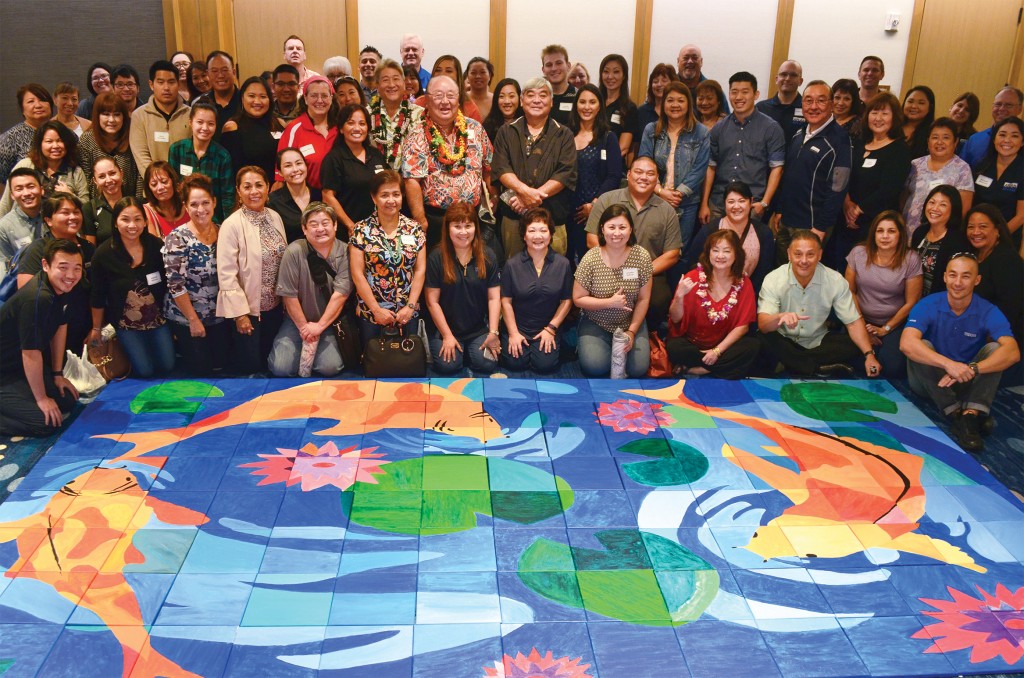 Founded in 1929, Atlas Insurance Agency, Inc. is Hawaii's largest insurance agency. They provide a one-stop solution for all insurance needs including business insurance, employee benefits, risk and claims consulting, Association of Apartment Owners (AOAO) insurance and personal lines.
Atlas firmly believes in Pono, serving Hawaii's community to the best of their ability. Hawaii is not just a place where Atlas does business – they view it as their home. Guided by their core attributes and a dedicated commitment to their employees, they have established two employee managed committees in the spirit of Alakai: the Healthy Employees Achieve Results Together Committee (HEART) and the Office Activities Committee (OAC).
HEART is their company well-being program. Its mission is to cultivate a healthy, caring and happy workforce, with collaboration and harmony – Lōkahi.
The three well-being pillars that
support HEART are Physical
Activities, Healthy Eating, Work-
life Balance.
Physical Activities:
Charitable Run/Walk Events keep the employees and their families active and fit:
Step-Out Walk to Stop Diabetes

Kaiser Permanente's Start Steppin'

The Great Aloha Run (GAR).
Healthy Eating:
Atlas partnered with Local Inside and Otsuji Farms to deliver fresh produce on site.

Local chefs share their "Manao" teaching employees how to cook simple, nutritious meals.

Employees compete in healthy cooking competitions including salads, international cuisine, and smoothies.
Work-life Balance:
Massage therapists to provide a complimentary 15-minute massage.

Certified financial planners conduct seminars to help employees plan for retirement.

Employees easing into retirement or taking care of elderly family members learn about Medicare, Social Security and Medicare Advantage, while AARP programs helps them to maintain independence.

WorkLife Hawaii provides employees and family members with resources and support to weather life's challenges.

The OAC supports group dynamics through themed office activities.

Employees are given the afternoon off to enjoy movies and snacks.

Office bowling competition brings team members together for an afternoon of food and competitive bowling.

At our Annual Holiday Celebration employees come together to enjoy food, activities, prizes and lively entertainment.
"We've seen our program work for our employees, and now we offer this same expertise to clients who want to implement a wellness program that sticks," says Myles Murakami, CEO.
Atlas Insurance Agency
1132 Bishop St., Suite 1600
Honolulu, HI 96813
(808) 533-8719
www.atlasinsurance.com