Hawaiʻi's Top Employers Profiles 2018
Employees have spoken in the 2018 Best Places to Work Survey. Read on to find out where they work and why they love their jobs.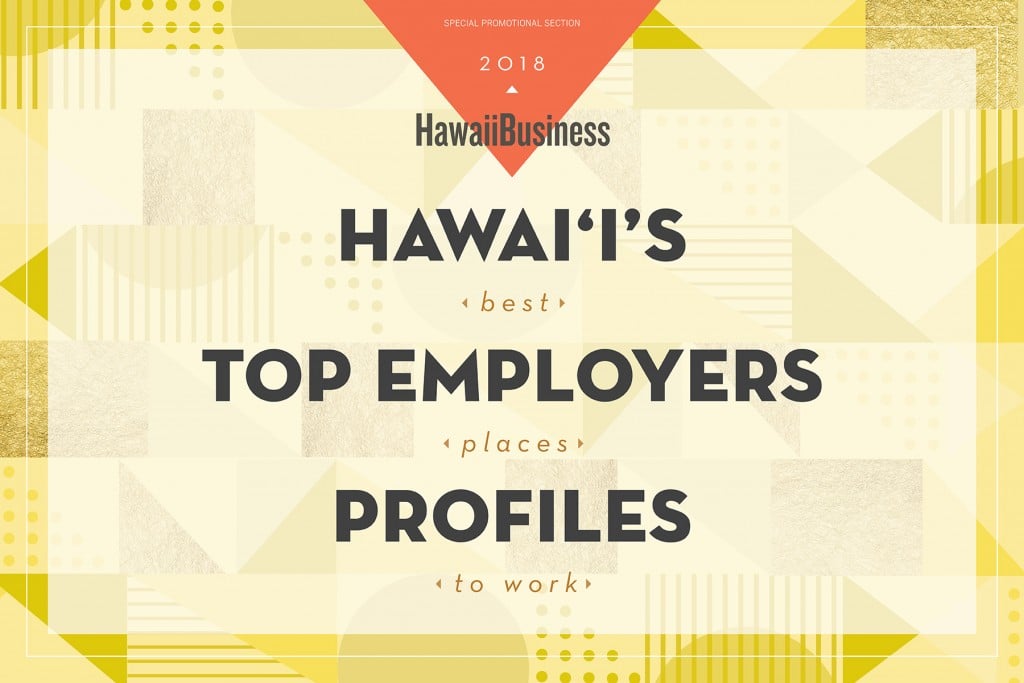 Servco Pacific Inc.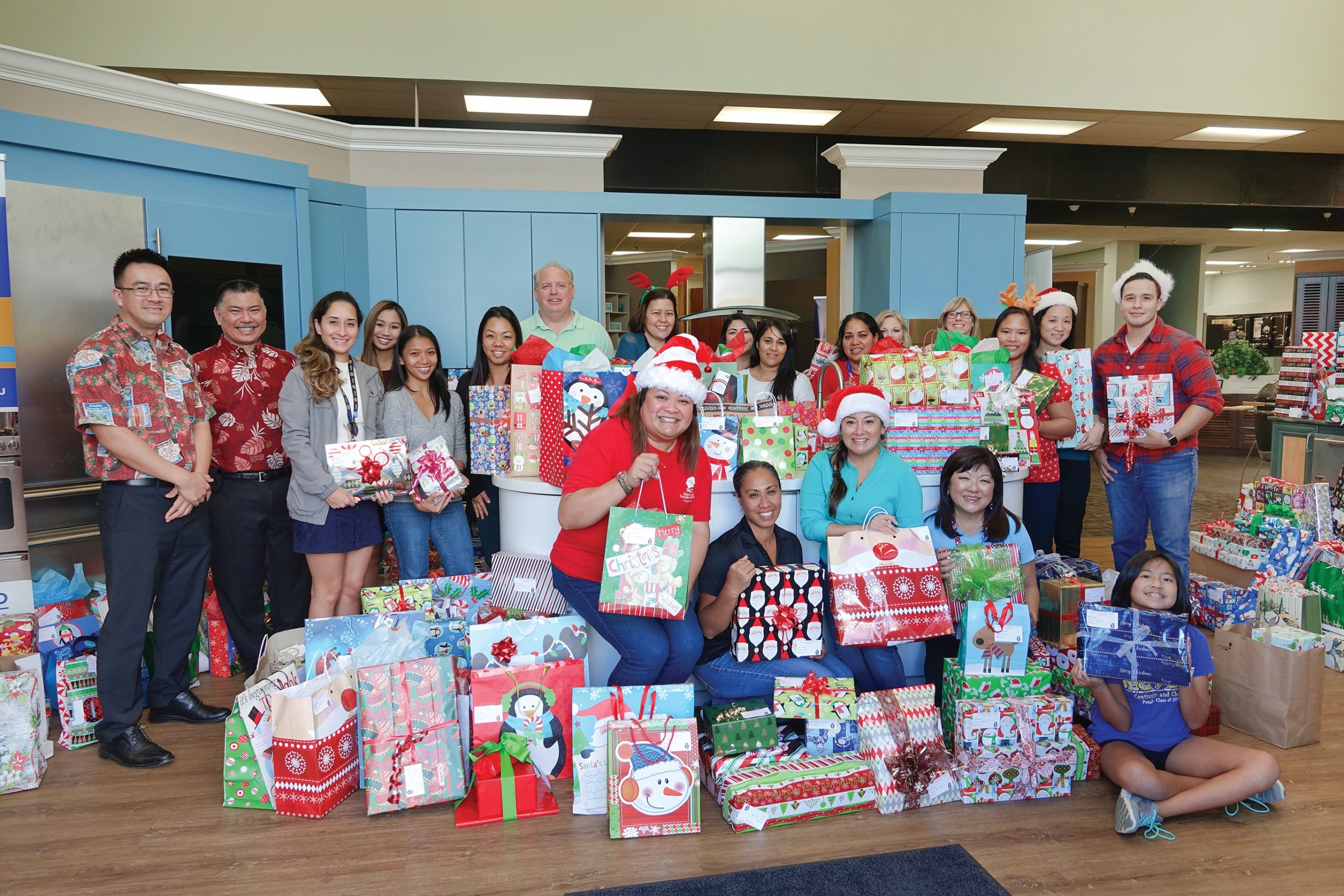 Servco pacific inc. has always been on an unyielding pursuit to redefine service to their customers and community. In fact, it's been their foundation for the past 99 years. Reaching across Australia to the Pacific Northwest, and of course, Hawaii, Servco's team members (also known as Team Servco), are a collective of over 2,000 like-minded individuals. From automotive to insurance brokerage, consumer products, and investments – Servco has grown into a diversified business, guided by their value-driven business model.
"We have our core values – respect, service, teamwork, and continuous innovation – and we try to live them every day," said Mark Fukunaga, Chairman & CEO.
Team Servco believes in making their members feel valued and helping them advance in their career. As part of its continuous innovation value, Servco's educational assistance program provides up to $7,500 per year in financial aid for employees to reach their educational goals. Through the Servco Foundation, spouses and children of employees are also eligible for scholarships to pursue a college degree.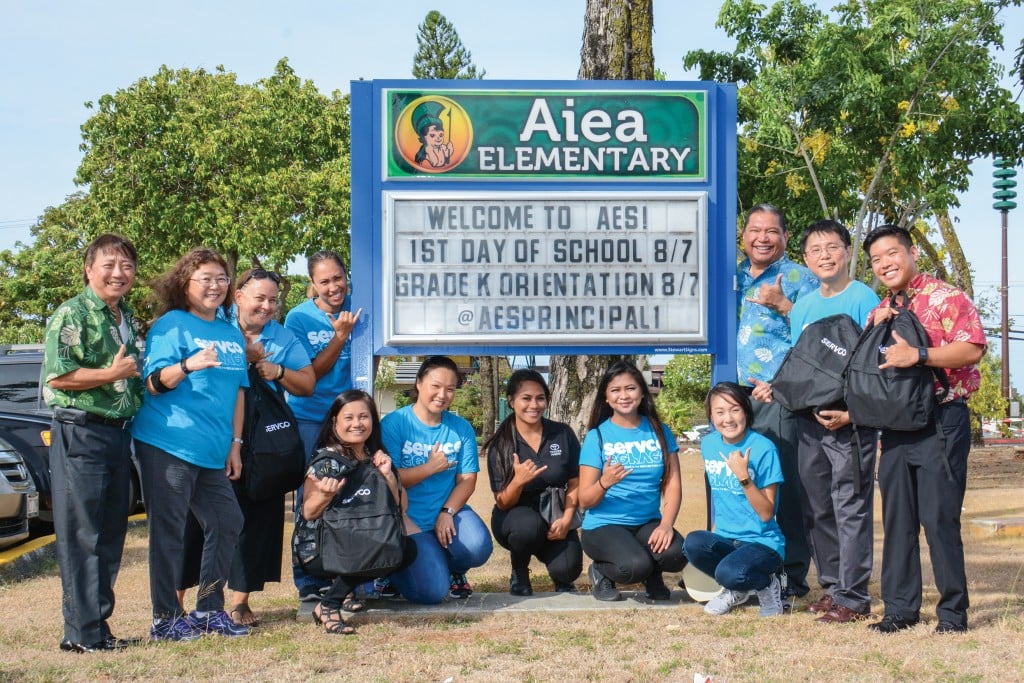 In addition to investing in professional growth, Team Servco members enjoy competitive compensation packages, generous subsidies on family medical and dental premiums, fitness classes, and discounts on products and services. Servco was the first company to offer a profit-sharing program in Hawaii for its team members, and it's a benefit that continues to this day.
Team members are encouraged to give back to our communities, through volunteering and fundraising for local nonprofits. Last year, for example, Team Servco donated 500 gifts to Parents and Children Together for their annual Giving Tree Program, and also donated over $200,000 to Aloha United Way.
Servco also recognizes the hard work of its team members through company events including an annual Team Servco Dinner and a bi-annual Family Fun Day, where the company has reserved the 50th State Fair exclusively for team members and their ohana.
Servco upholds a proud tradition of having the best and brightest team members, serving our customers, and developing lifelong relationships. For more information on joining one of Hawaii's Best Places to Work for the past 14 years running, visit servco.com/careers.
Servco Pacific Inc.
2850 Pukoloa St., Suite 300
Honolulu, HI 96819
(808) 564-1300 | servco.com