Hawaiʻi's Top Employers Profiles 2018
Employees have spoken in the 2018 Best Places to Work Survey. Read on to find out where they work and why they love their jobs.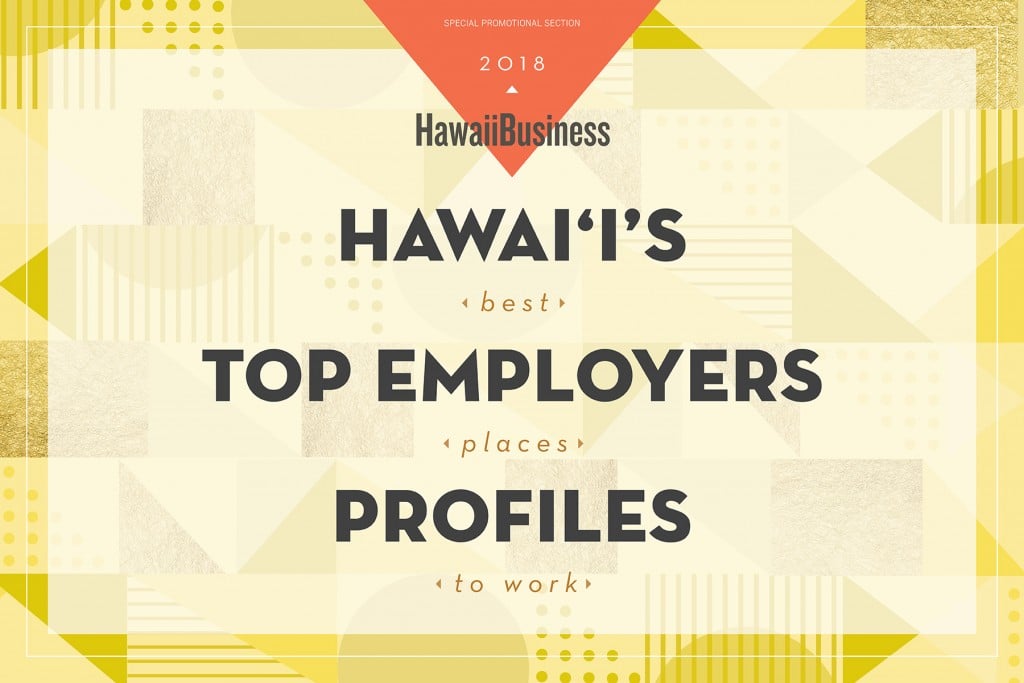 Ceramic Tile Plus and Exclusively Yours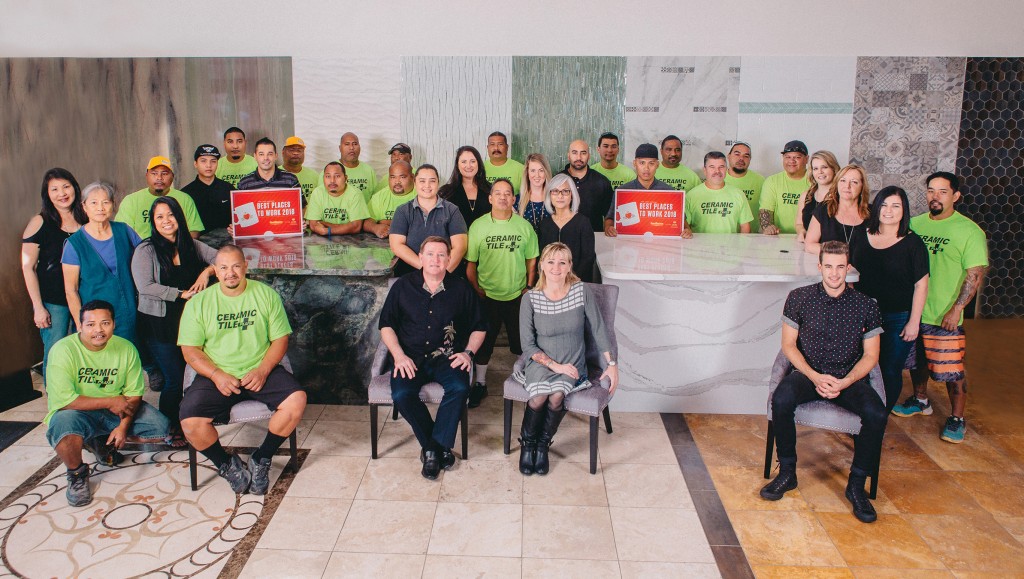 In 1977, James Doran Jr. founded Ceramic Tile Plus – a small shop with just two employees selling building materials to Maui Contractors. Over the next 40 years, the company grew to become one of Hawaii's leading suppliers of tile, stone fabrication and cabinetry.
Today, Ceramic Tile Plus and EY Design is located in a bustling, 40,000-square-foot facility in the commercial district in Kahului and the company has grown to a team of 36 employees.
James Doran Jr. "Boss" passed away in June 2017, but the business and his employee Ohana live on and are thriving under the leadership of his oldest son, Jim Doran III.
"My father always impressed on us that our employees are our most valuable asset," Jim Doran explains. "Ours is an engaging and supportive workplace environment where our team feels valued and trusted. We are a family."
Ceramic Tile Plus' employees are dedicated to the company's core values: treating each other and clients with dignity respect; demonstrating a strong work ethic, are accountable and honest and providing high-quality services and products all while maintaining an emphasis on teamwork. These core values reflect the character of the business and its' team as they strive to do their best – in both their personal and professional lives.
Employee wellness also is a top priority at Ceramic Tile Plus. The company provides full medical and dental coverage for all employees, discounted gym memberships, chiropractic care, a life-insurance policy at no cost, incentives for annual doctors' visits and flu shots, financial-planning workshops, birthday bonuses, a "shout-out" board to recognize employees' achievements, and a newly remodeled break room designed for relaxation and camaraderie.
A highlight of this year has been the addition of a new 401K Retirement Program. The company provides a competitive match for employees and 99% of their eligible employees participate.
Ceramic Tile Plus and Exclusively is Maui's one stop shop for beautiful finishes for Maui's new home and remodeling projects.
Ceramic Tile Plus and Exclusively Yours
25 South Kahului Beach Road
Kahului, HI 96732
Office: 808-871-8674
Toll free: 800-833-2748