Hawaiʻi's Top Employers Profiles 2018
Employees have spoken in the 2018 Best Places to Work Survey. Read on to find out where they work and why they love their jobs.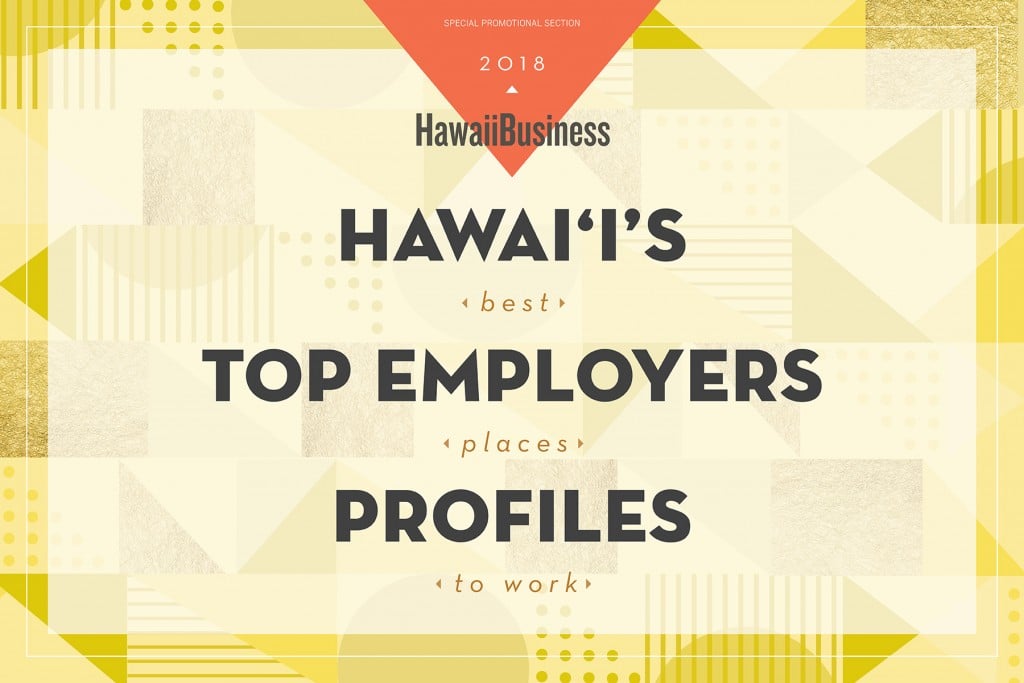 Nordic PCL Construction, Inc.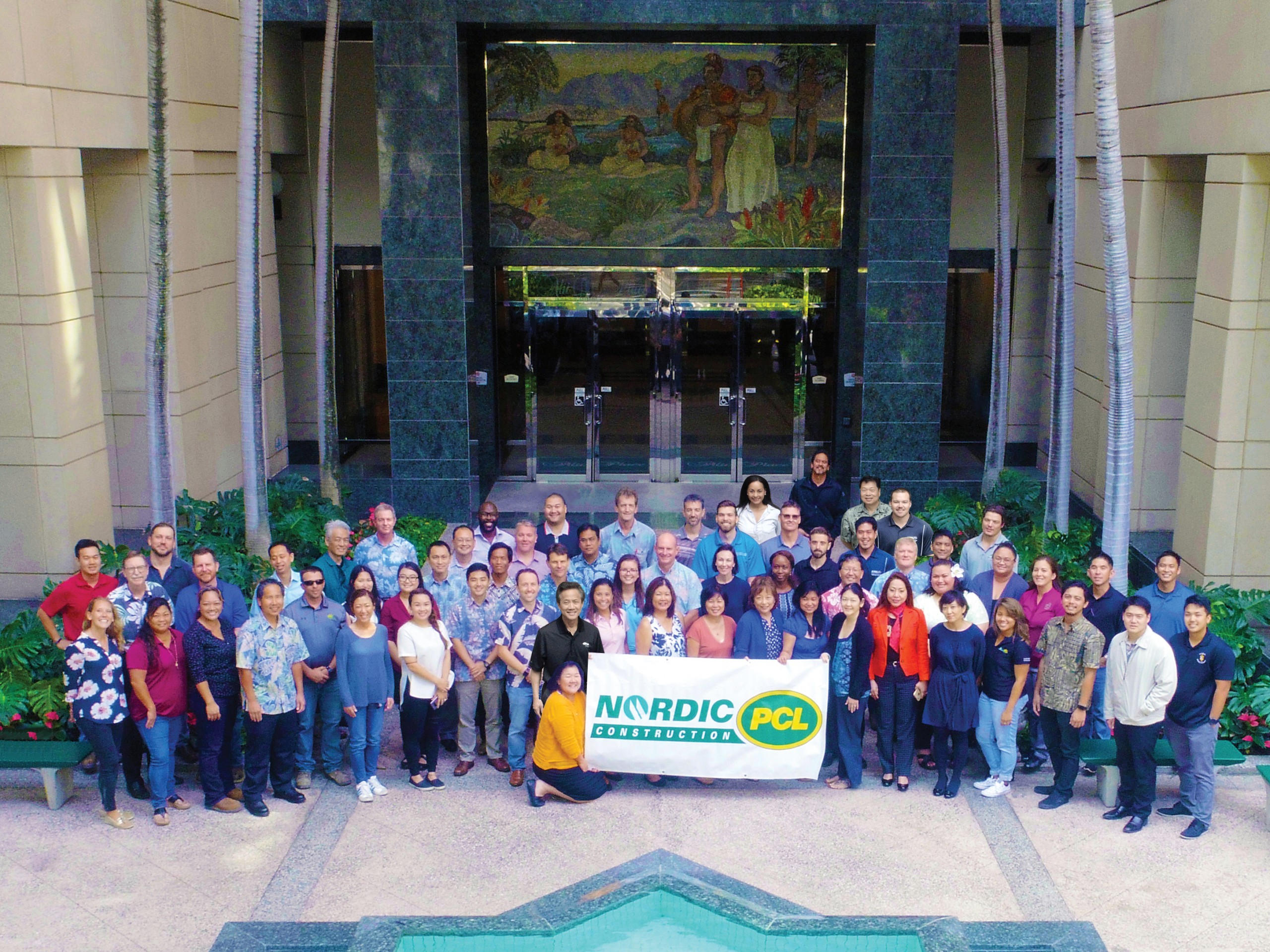 Founded in 1938, Nordic PCL Construction is one of the oldest local kamaaina companies in Hawaii's construction industry. While providing construction services for projects on all of the major islands – with timely, customer focused, solution based results – Nordic PCL fosters a collaborative workplace environment of professionalism, learning and innovation.
In 2018, Nordic PCL Construction celebrates eight decades of constructing some of Hawaii's most seminal buildings. "Working at a construction firm that has grown with Hawaii for eighty years takes more than successful projects – it takes great people." says Glen Kaneshige, president. "We are only as good as our people. The hard work of our employees
needs to be meaningful and rewarding to them so that they feel they are developing while also having fun."
At Nordic PCL, employees are regularly acknowledged for their accomplishments and constantly engaged in leadership opportunities. As an employee-owned company, all employees have the opportunity to be shareholders through annual stock offerings, so their interests are aligned with the company's goals for success. Unlimited sick leave, competitive compensation packages, as well as performance bonuses, leadership development, and community outreach opportunities highlight the commitment to staff by the company.
Another core value that Nordic PCL imparts on employees is the importance of community service. It is the company's belief that businesses need to give back to the community they serve, and that is essential to being considered a local in Hawaii. The company sets aside time to promote and encourage charitable work through fund raising or direct involvement with multiple local charities. Nordic PCL's employees support non-profit groups such as the Aloha United Way, Hawaii Foodbank, Habitat for Humanity, Special Olympics Hawaii, Child & Family Service, Teach For America, and the American Heart Association. Giving back to the community reinforces Nordic PCL's reputation as a valued local establishment, and as a choice employer in Hawaii. Find out more at www.nordicpcl.com.
Nordic PCL Construction, Inc.
1099 Alakea St., Suite 1600, Honolulu, HI 96813
(808) 541-9101 | www.nordicpcl.com
PCL is an Affirmative Action, Equal Opportunity Employer.
Minority/Female/Veteran/Disability.