Hawaiʻi's Top Employers Profiles 2018
Employees have spoken in the 2018 Best Places to Work Survey. Read on to find out where they work and why they love their jobs.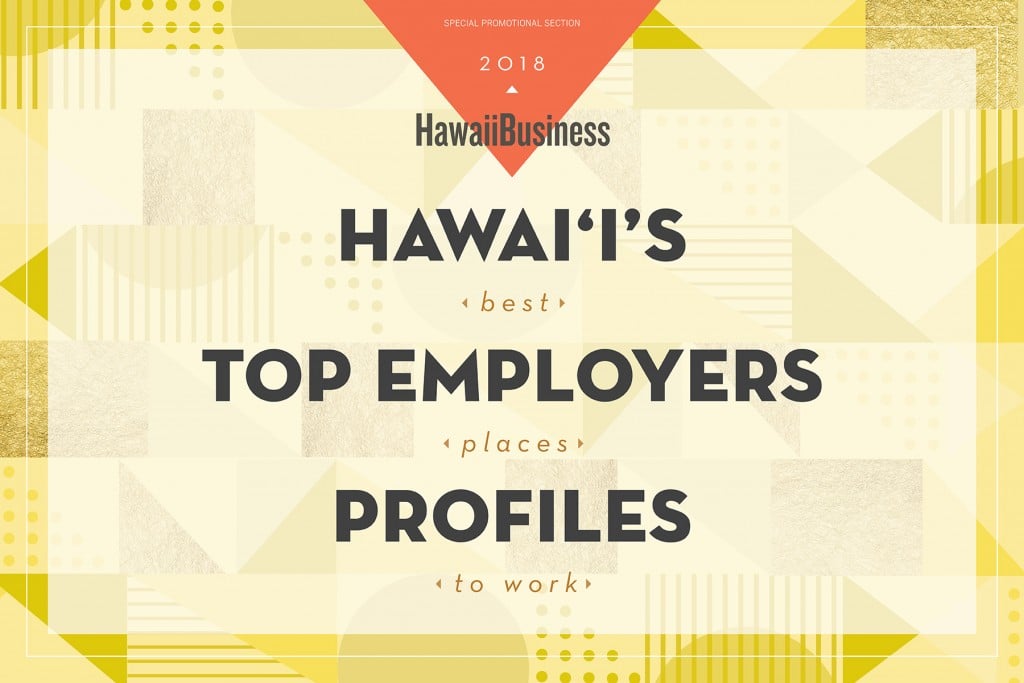 Child & Family Service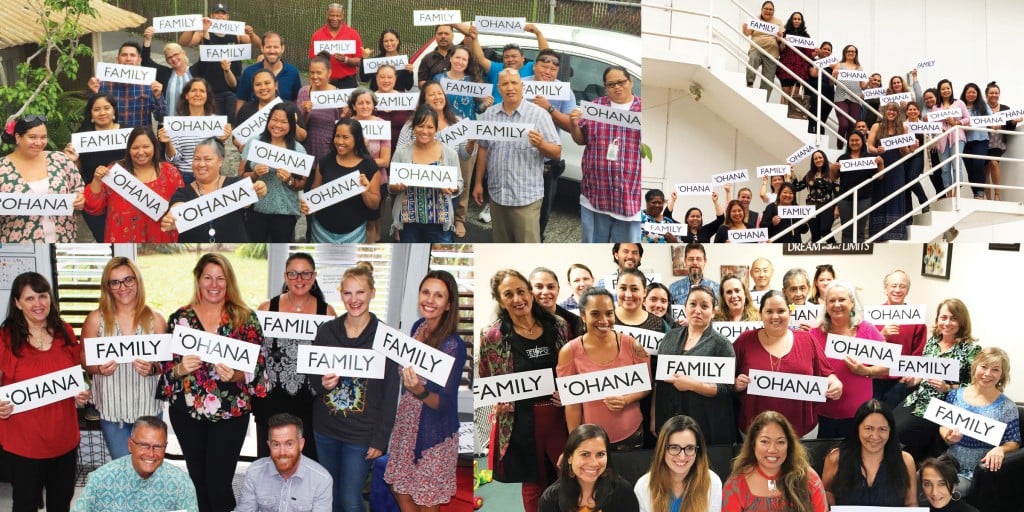 Child & Family Service (CFS) is all about family. As one of Hawaii's largest nonprofit organizations, we offer nearly 50 family strengthening programs statewide that range from a hotline or shelter in times of crisis, to support and counseling to deal with the daily issues that face families as they strive to be nurturing parents, gain financial independence, plan for a thriving future and care for all generations of their family.
At CFS, family also includes taking care of our valued staff members!
Transparency, innovation and appreciation are the hallmarks of our commitment to our employees. We are transparent in our communication, we encourage innovation to meet the needs of our families, and we express our sincere appreciation for the work and dedication of staff members.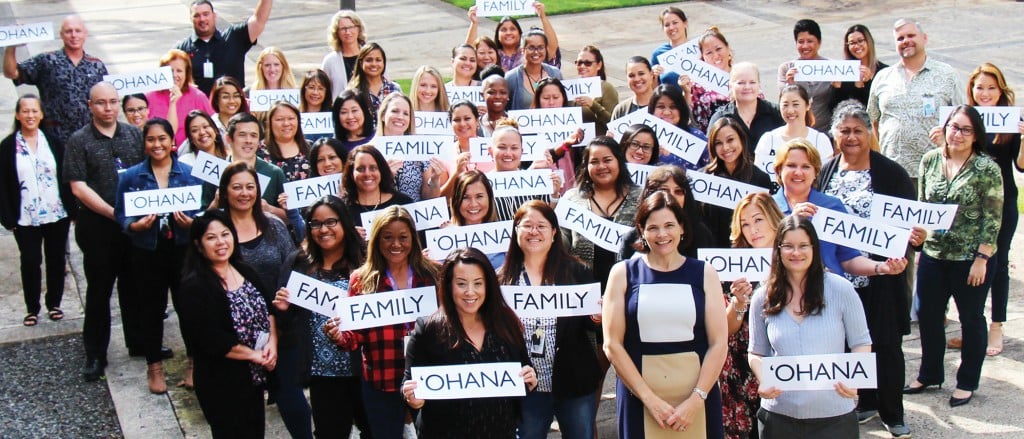 In addition to a full package of compensation and benefits that includes generous paid time off, holidays, preventative care and volunteer time, CFS staff members also enjoy the following special programs:
Giving and Receiving feedback training: Communication is a two-way street, and all staff members participate in ongoing feedback sessions and activities.
Emergency Travel Loan and Catastrophic Leave Assistance: We understand that family need and emergencies can occur at any time and assist staff members in their time of need.
Employee Referral Program: All employees are eligible for a timely cash award for referrals.
Wellness Programs: Our Wellness Committee members create activities and classes that are fun and good for a healthy lifestyle.
CFS Leadership Academy: CFS has created a career growth and development path through our Leadership Academy, a comprehensive six-month curriculum for up-and-coming leaders in the nonprofit community.
Tiny Pulse: Through weekly organization-wide real-time surveys, we take a temperature check on current issues as well as recognize outstanding employee work.

Ongoing Communications:

Through newsletters, training and an open flow of information, we keep our staff members apprised of our challenges, opportunities and accomplishments!
Throughout our 119-year history, CFS has been committed to providing hope to family members of all ages. The care, expertise and professional experience of our staff members are our most valuable assets.
Child & Family Service
91-1841 Ft. Weaver Rd.
Ewa Beach, HI 96706
(808) 681-3500
www.childandfamilyservice.org