Hawaiʻi's Top Employers Profiles 2018
Employees have spoken in the 2018 Best Places to Work Survey. Read on to find out where they work and why they love their jobs.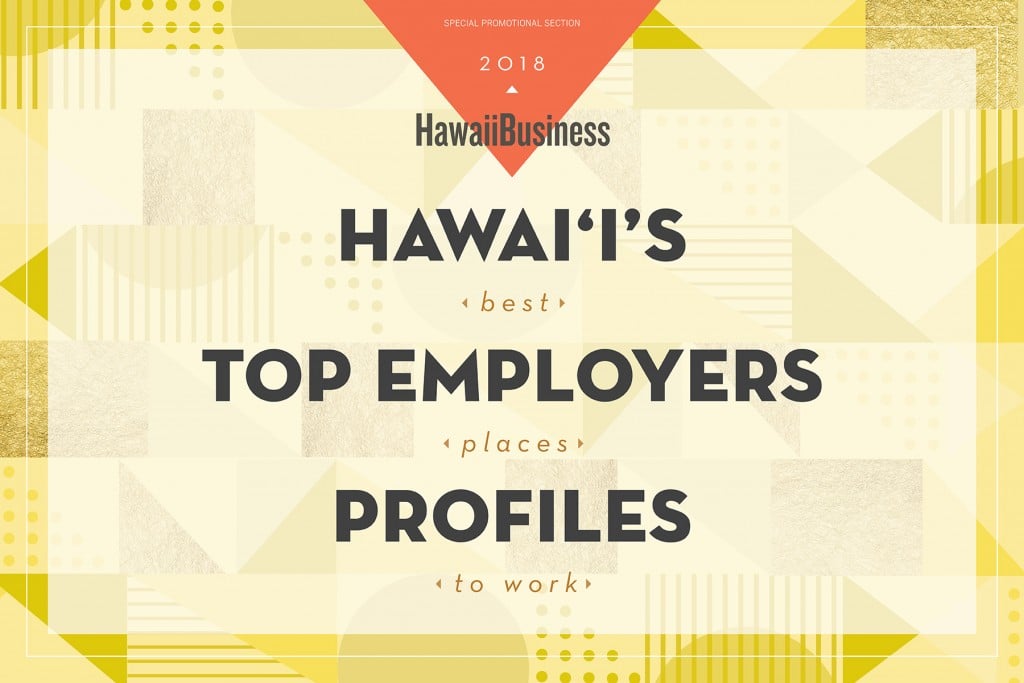 First Hawaiian Bank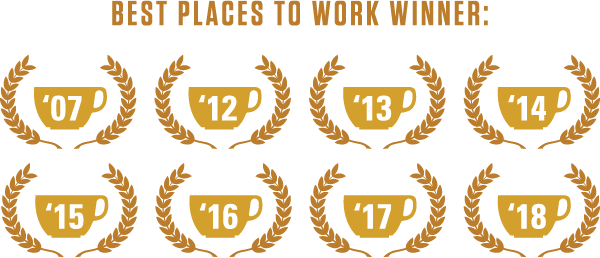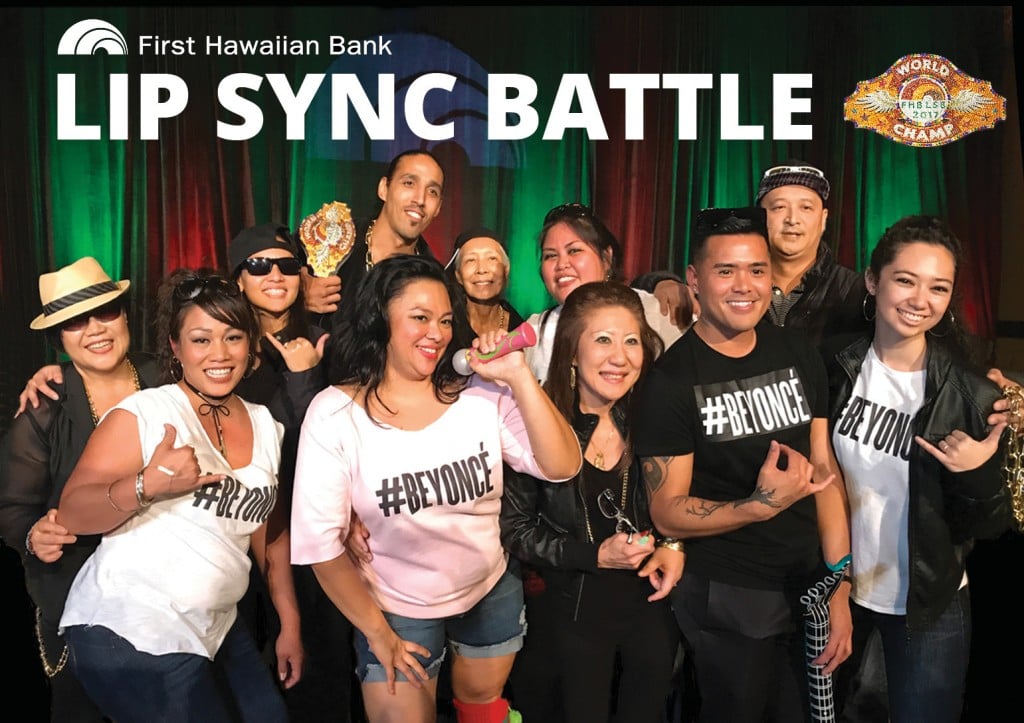 First Hawaiian Bank – the state's largest financial institution and a highly desired place to work – reflects a corporate lifestyle based on three core values: caring, character and collaboration.
The company's 2,200 employees live and work by these core values – while volunteering together for charitable causes, participating in leadership programs or helping clients meet financial goals.
Such a spirit always has been a part of First Hawaiian's 160-year history.
Bob Harrison, chairman and chief executive officer of First Hawaiian Bank, takes pride in the company's employees and the values they reflect. "We foster innovation and collaboration among our team members, allowing them to do their best work within our organization and the community," Harrison says.
Goals are better achieved when employees are healthy – mentally and physically. As part of its wellness programs, First Hawaiian offers flexible work schedules;
nutritious, company-subsidized meals; fitness classes; paid time-off; and remote-work options when necessary. In addition, a 100 percent paid-for Employee Assistance Program provides confidential counseling to all employees and their family members who seek help.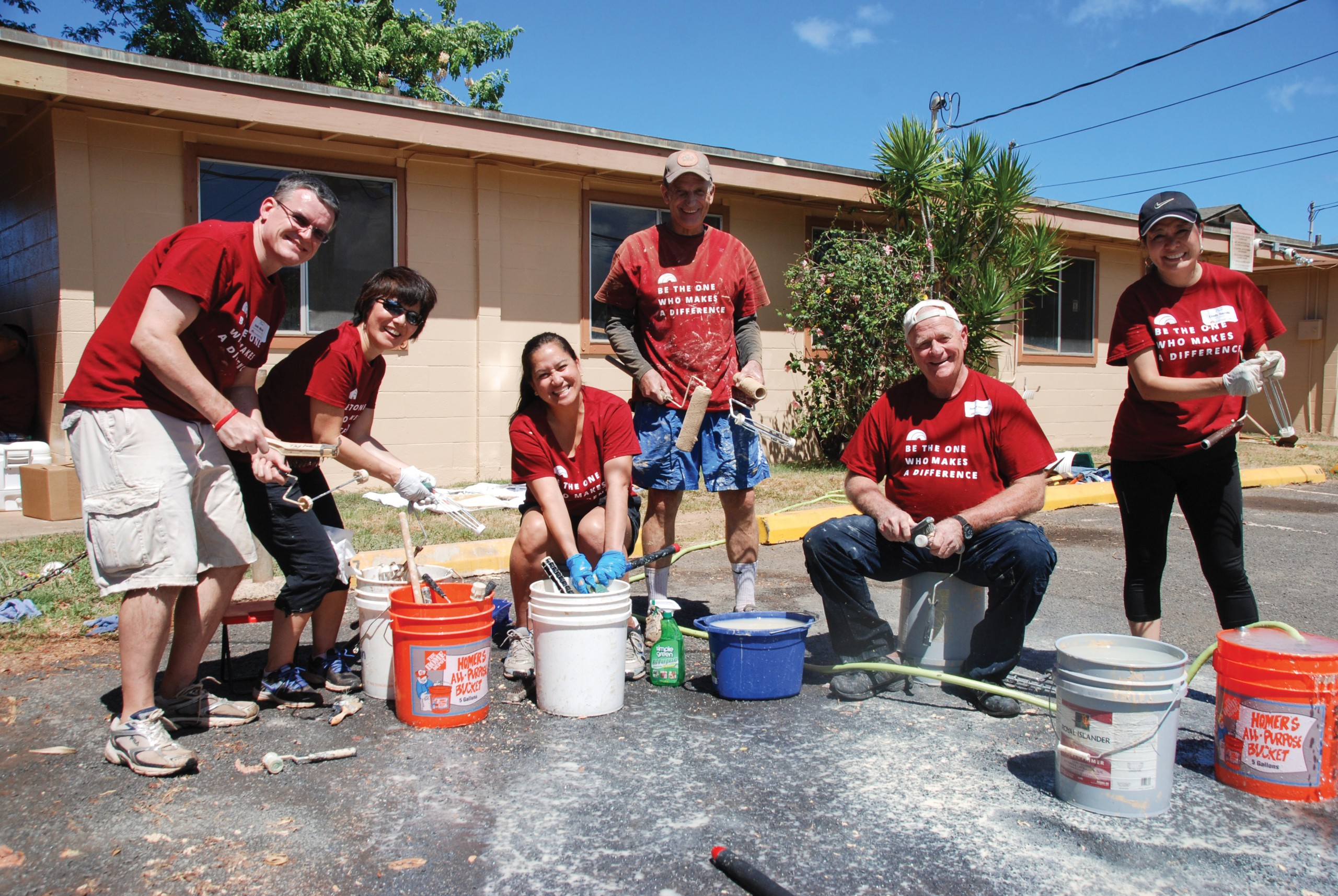 First Hawaiian also encourages employees to broaden their careers. "Circles of Growth," or COG, is a peer learning network for employees who want to enhance their leadership skills. Both the "Advanced Leaders Program" and "Emerging Leaders Program" are designed to fast-track careers and cultivate future leaders. Another popular program is the "online learning center" comprising more than a hundred professional-development courses, on-demand.
In addition, First Hawaiian continues to offer competitive wages and generous benefits packages. In late 2017, First Hawaiian increased its minimum wage to $15 per hour and presented $1,500 cash bonuses to all employees except for the Senior Management team. The compensation boost was a result of the federal government's new corporate tax structure.
"Caring for one another, our customers and our community is something that all of us at First Hawaiian do," says Iris Matsumoto, executive vice president for human resources. "Every day, we are given the opportunity to make someone's life a little better, a little easier, so they can achieve their dreams, aspire and reach their full potential."
First Hawaiian Bank benefits include:
Leadership and career development opportunities

Paid medical, dental, vision Insurance

10 paid holidays plus 3 paid float days

Pre-tax 401(k) with 5% company match and company sponsored retirement plan

Free and employee exclusive discounted banking services

Tuition reimbursement for continuing education

Company subsidized meals

Free or discounted membership to two company-owned fitness centers

Company paid on-site health assessment screenings and flu shots

Company contributory dependent care spending program

Reduced Bus pass and parking rates
First Hawaiian Bank
Human Resources Division
999 Bishop Street
Honolulu, Hawaii 96813
(808) 525-8798
www.fhb.com/careers